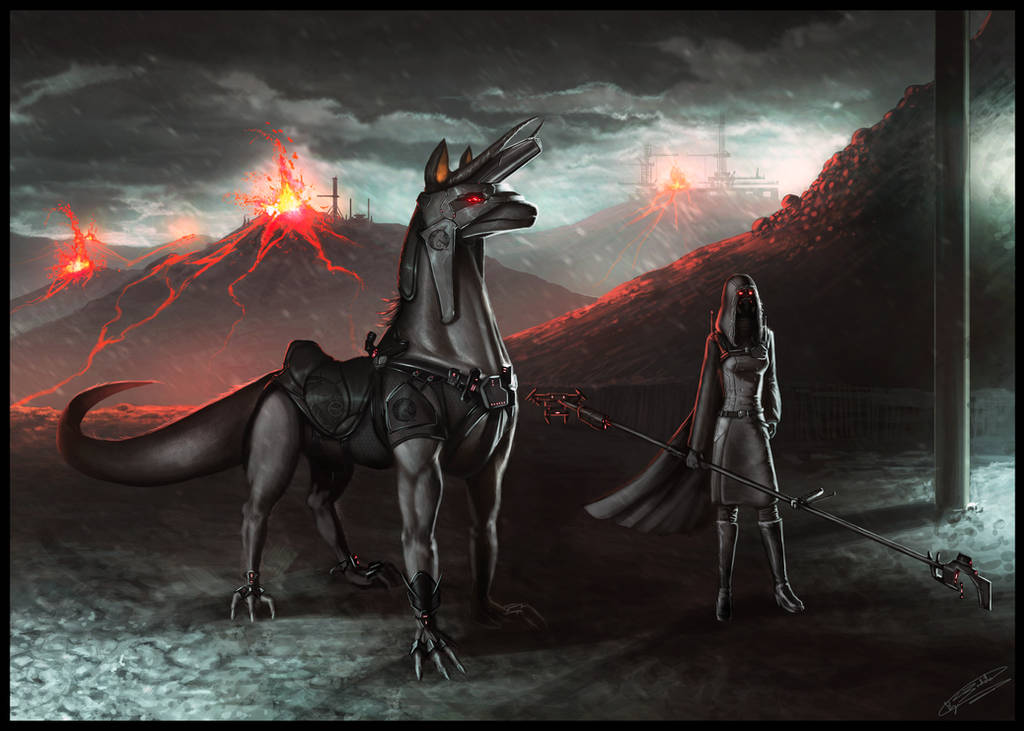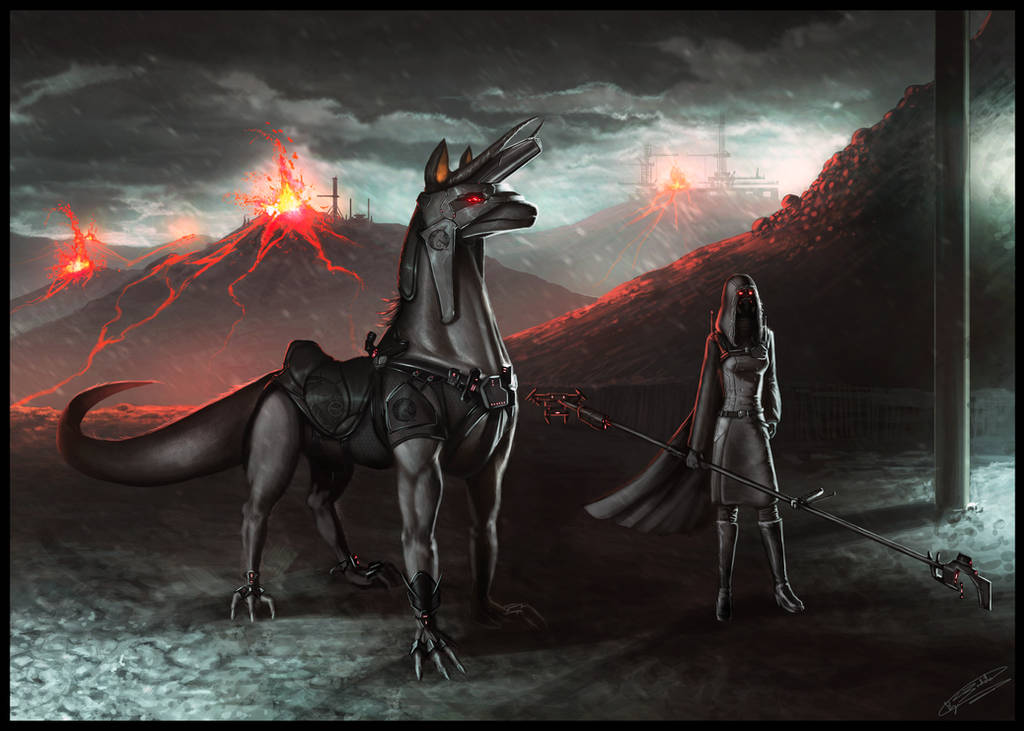 Watch
YAY!!! Finished!

Just wanted to make a wallpaper of my comic AD. I don't know what it the maximum size for buy in DA, but my neighbor want to print it with a special machine in original size



(It's really big, BIGGER than me, but I think that this is the second biggest draw I made :/ )
Well, enjoy with it!

The "Ciber Unicorn" is called Moliere
And the human is Julietta
Both are my OCs n___n
Im in holidays and the only problem i have to not to draw is the Spanish Summer Weather .... buffff -__________-'''''''''
Made with PSDCS3 in 30 hours
A fully done and filled up piece of work. There are no empty spaces, no forgotten parts, everything is beautifully done and finished, which makes this art look impressive and attractive.

Absolutely amazing usage of colours and shades. Every detail stands out and everything is perfectly clear. All the parts of this work can be studied carefully. I like how red colour fills some places in this picture with a dangerous but deadly mysterious, bright red light. It's like a fresh colour of a frightening thunder, which lightens up the whole scene.

A good care was taken of the background. I may shake your hand. Not all artists try hard on the background whereas here, the background plays quite a role, presenting the atmosphere and telling us another story of this art.

The characters are done very neatly, which makes them look so real and alive, that I may even see the light of determination shining in their eyes.

You have tried really hard showing us every detail of the creature. The burning eyes, the muscles, the armour. The person is also done well, even though I think it would be better if some more time was used to take care of some more small deatils in the clothing, especially the lower part.

I also think that the person is done more with a technique that was used for the creature, which ruins the presentation a little. Creature looks solid, more straight-like features, and the person should have the material more 'shaky'. Here, there must be some 'craziness' and 'difference', but not solidness. It distracts from the pure form.

An incredible piece of work. I truly love it and every small bit of it. Thank you for presenting such kind of art. Absolutely amazing.
Thank you.

'By Vasiliy. 2012.
The Artist thought this was FAIR
6 out of 6 deviants thought this was fair.