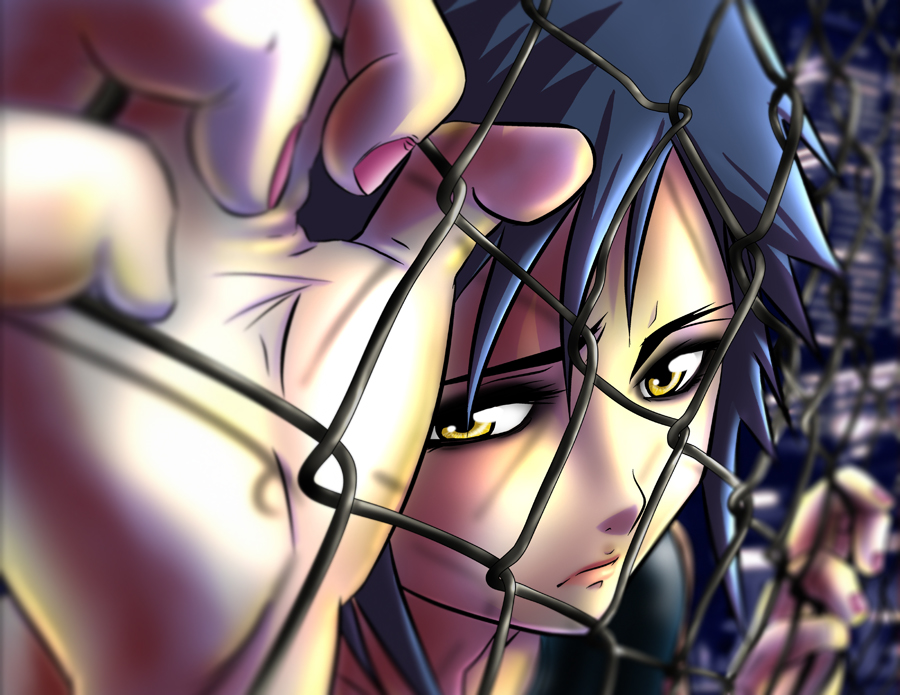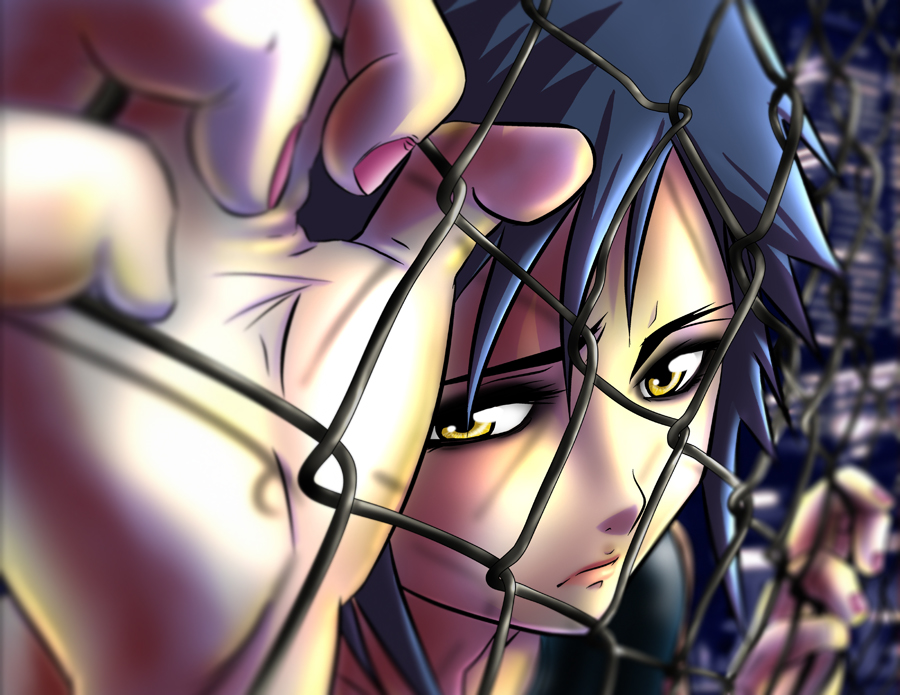 Last new piece before Anime Boston.

Honestly... not my fav piece, but it's done and a learned a few new techniques to use on other stuff.

and the BG is not a photo. i made it with Manga Studios' awesome perspective rulers and lots of Blur fliters.

Critiques <3'ed
Daily Deviation
Given 2008-06-13
Quiet Desperation
by =
jadeedge
is a piece that totally grabbed my attention when it was suggested! The lighting and the angle of the piece really draw you in and the eyes are very lovely and have a ton of emotion in them. The chain link fence is drawn very well and the shadows fall so very well from it. =
jadeedge
has really created a beautiful piece with
Quiet Desperation
! (
Suggested by The-Max-Factor and Featured by Damaged927
)
I've got to say, I think this piece is really well done.
I really like the blurred effect you gave to this picture; It makes the perspective look as realistic as possible.

I love the overall concept of this art piece, and I think you did a fantastic job with both coloring and shading.
I do think the highlights on her palm seemed to look a little overexposed, but I would guess that is just to add the emphasis on the light source.

Definitely one of my favorite anime-style arts on dA, it is definitely something I will remember. Great job.
The Artist thought this was FAIR
15 out of 18 deviants thought this was fair.
Hmmm, what to say, what to say. Well firstly, I want to say I know how the girl feels. I have felt like this many, MANY times and it is just something you never forget how you feel.
Anyways, I think this piece is very well done. I like how you did the blurred effect. It shows what should really be in focus. I think you did an amazing job with the coloring, especially her eyes. They are so hypnotizing. I spent most of the time looking at this staring into her eyes.

On another note, I do think her palm is a bit overexposed. For me, it draws my eyes away from her face and eyes, which is supposed to be the main draw point.
Your anime-style is so amazing, and is something I will definitely be checking out in the future. So keep up the great work!
Please forgive the critique if it sucks, I'm still learning to give good ones.
The Artist thought this was FAIR
23 out of 25 deviants thought this was fair.