195 Favourites
17 Comments
324 Views
I'm slowly getting though re-drawing the Eeveelutions on tan paper.
Jolteon was always my favourite.
Please check out more of my Pokemon art-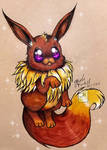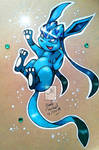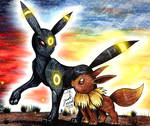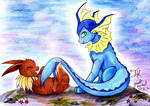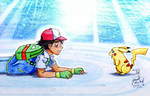 I've used pencils HB, 2H, 7B, 9B, black fine-liner and white gelly roll on tan paper. Colored using Arteza blendable color pencils. Various light effects and cleanup added in Gimp.
Roughly 3 hours work.



Jolteon belongs to Nintendo/Game Freak
Art belongs to me Jade Korbel aka Jade-Viper
Please do not copy, redistribute or re-post in any way
IMAGE DETAILS
Image size
1413x1970px 608.32 KB
Date Taken
Apr 11, 2020, 7:42:42 PM