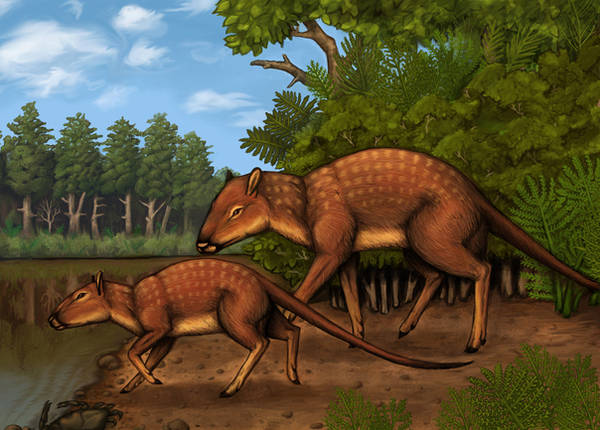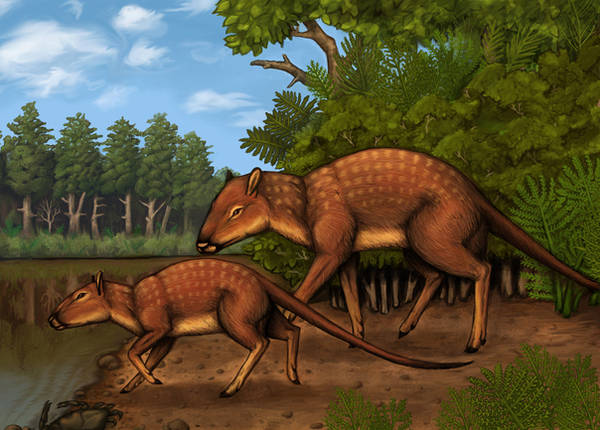 Watch
This is my final indohyus reconstruction! It's finally been published! I have a skeletal reconstruction that can be found in this weeks issue of Nature. Carl Buell (an awesome illustrator) also did a reconstruction of this animal as well. Since his skills are far superior to mine, you can find a lot more of his animal than mine on the internet.

They're gorgeous! I want one as a pet - alas I seem to be about 48 million years too late. The level of detail and clarity of the image are great - very educational.
Reply

Reply

It is what it should be: clear to see what they looked like, in an environment that gives us lots of information about their habits and world. Very detailed, and it brings them to life.

About your technique, I particularly like the sky, the faded out trees in the background and their reflections, the hair on the flanks, and the colouration on the mouths.

Just brilliant.
Reply

Sorry it's been taking me so long to reply to my comments, I'm not trying to be rude, I've just been really lazy lately

I'm glad you appreciate the background! Everyone in my family who saw this criticized it for having too much detail in the background. At least someone realizes the importance of the environment

I'm not completely happy with this one: it was my very first attempt at digital art, so I had no idea what I was doing. I also only had about a week to finish it, so that kind of sucked.
Reply

Hmm, I know many realistic artists are their own worst critics, but I think it looks very professional, and very polished. It certainly looks like more than a week's worth of work!

Do you mind if I ask, do you use a tablet? I'd love to get one this year. Digital work for me is kind of limited with a mouse.
Reply

Yes, I did use a tablet on this one. I have an Adesso. Despite its obscurity it's actually a very nice tablet. It has the same specs as the wacom graphire, but way less expensive. I found mine on ebay for about $100. It's a 9x12" adesso, and it cost about the same amount as a 4x6" graphire on SALE. I don't know about longevity yet though, since I've only been using it for about 4 months now, but it's held up well so far. I recommend it for people like myself who are new to digital art.
Reply
I wonder how related these were to the mesonychids.
Reply

I only know their relation to whales. You seem like you have a better grasp of eocene mammals, so you would probably have an easier time finding its taxonomic placement. If you do figure it out, let me know.
Reply
Well, last I read, Indy was placed within Artiodactyla, possibly somewhere near the Anthracotheres.
Reply

This is amazing. Do you draw any other prehistoric animals?
Reply

No, this is actually my first. I did the skeleton so I figured, what the heck, might as well draw what it would like alive.
Reply