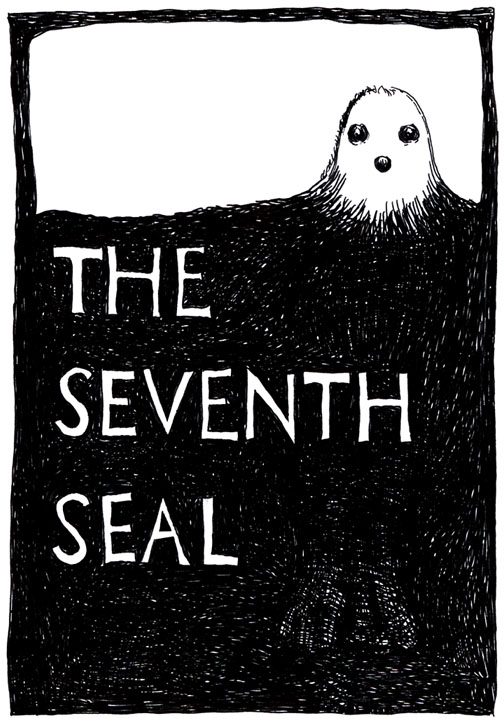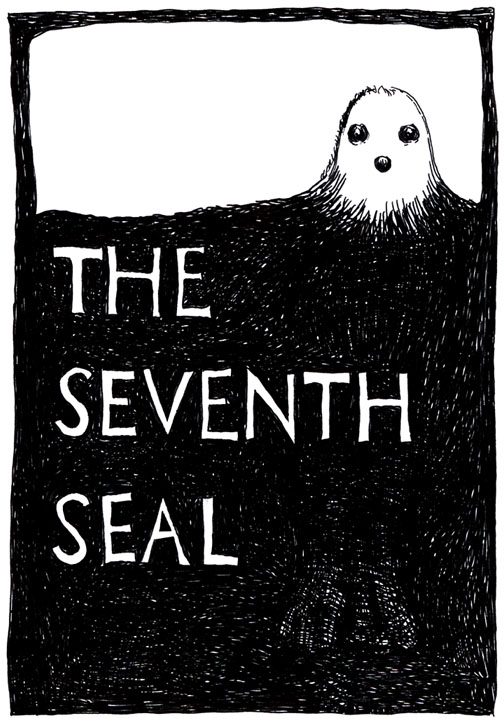 Watch
Yes... this is it... The Seventh Seal... a little pop-art spoof on the famous poster for the Bergman film by the same name. Original artwork can be seen on IMDB here:
[link]
Yes, something has to be said about the style of drawing as well, it's greatly inspired by that of Edward Gorey... whose work e.g. might be seen more of here:
[link]
Credit where credit's due of course.


Really love the intensity of this, love your penwork and clean lettering. Wierd little pimple face.
Reply

ooh, this is really cool! very striking!

Reply

did you use markers, or a felt tipped thinga?
Reply