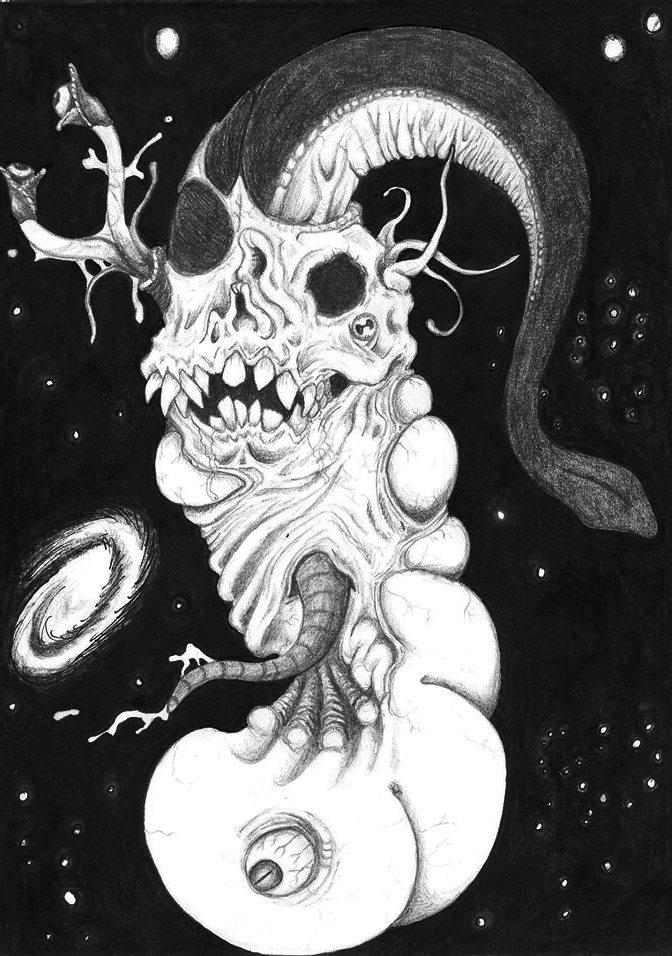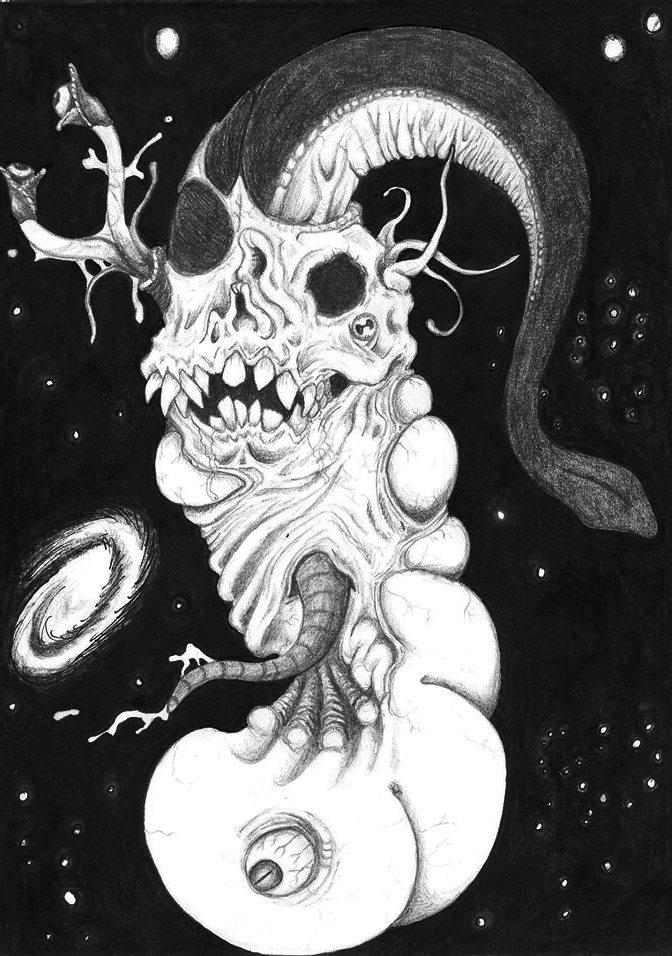 Watch
Muchas criaturas de Lovecraft han sido diseñadas y rediseñadas muchísimas veces, a tal punto que lograr una apariencia original para cualquiera de ellas no es una tarea fácil, al menos para mi. Los miembros de la corte de Azathoth, el dios supremo, (que tendra su dibujo muy pronto) solo son descritos como danzarines idiotas que "orbitan" alrededor de el, siendo así da más libertad para jugar con distintas formas e ideas sin estar sujeto a las descripciones poderosas pero escasas en detalles de lovecraft.

Just a random member of the court of azathoth, (who'll have a drawing soon) the thing with this gods is that i had more freedom to play with their designs. The more famous monsters have had many interpretation and it's complicated to come up with something original. This are just idiotic, chaotic, and random dancers.

I am aware that NONE of Lovecraft's gods have any function. All they do is to be worshipped and to cause physical & mental degeneration, if not utter insanity, in worshippers/.. They also all relish human sacrifices, and wallow in cruelty & atrocity.
Reply

Very nice pencil work! grotesque, surreal, and imaginitive! Loving the textures on all the tentacles and appendages
Reply

genial

Reply

Reply