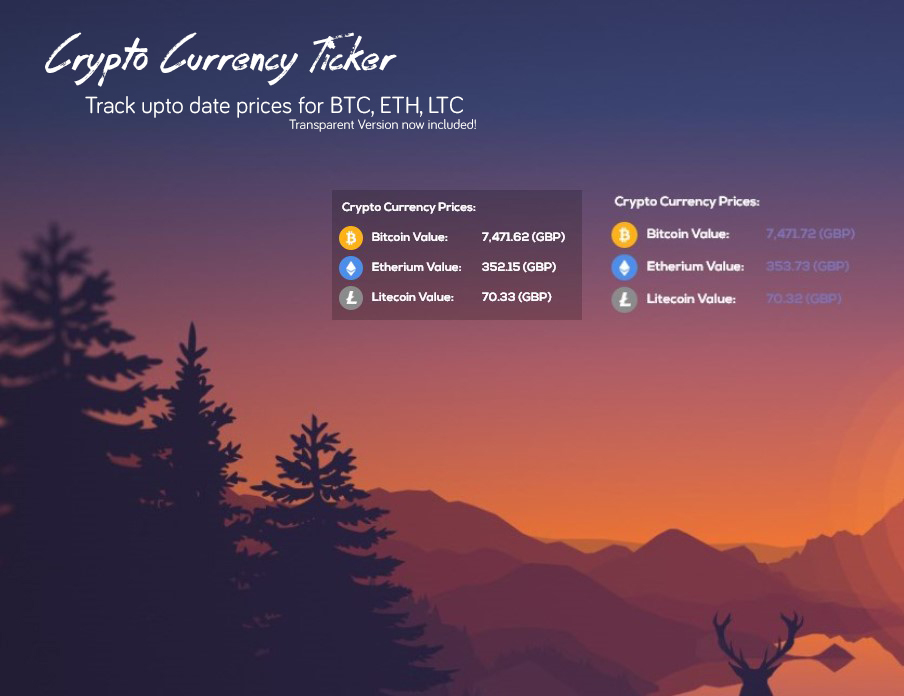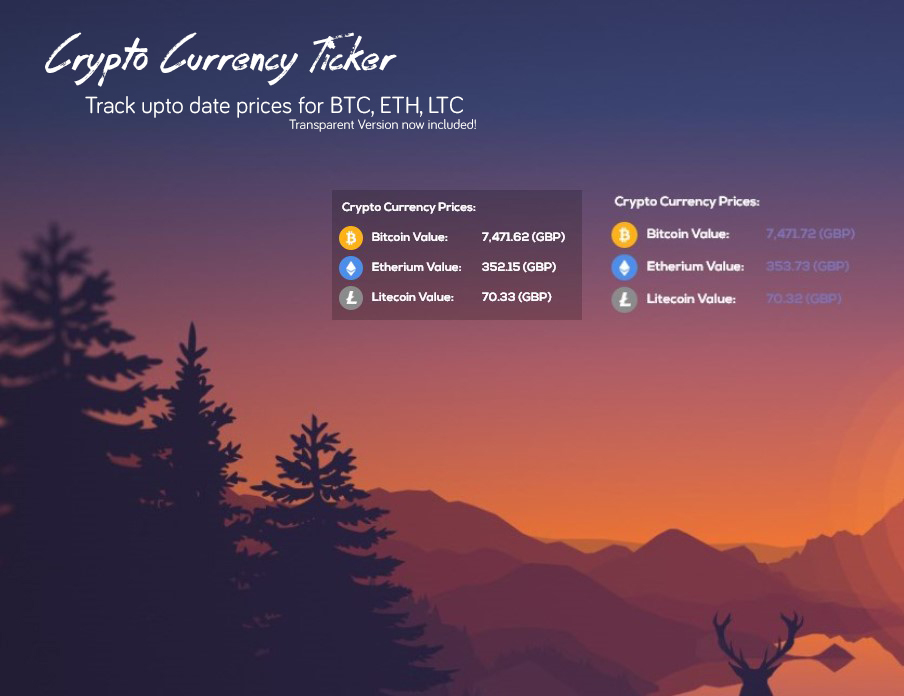 Got asked a few times while streaming to share my Crypto Ticker,

So i updated it a little and added 2 Versions of the same skin.
Its a little buggy but i shall work where possible to fix and make changes to improve the skin.

Please leave comments below and i will try to help where popssible.
This is running on latest Rainmeter with Win10.

All logos and brands are registered trademarks and owned by the aforementioned Companies.