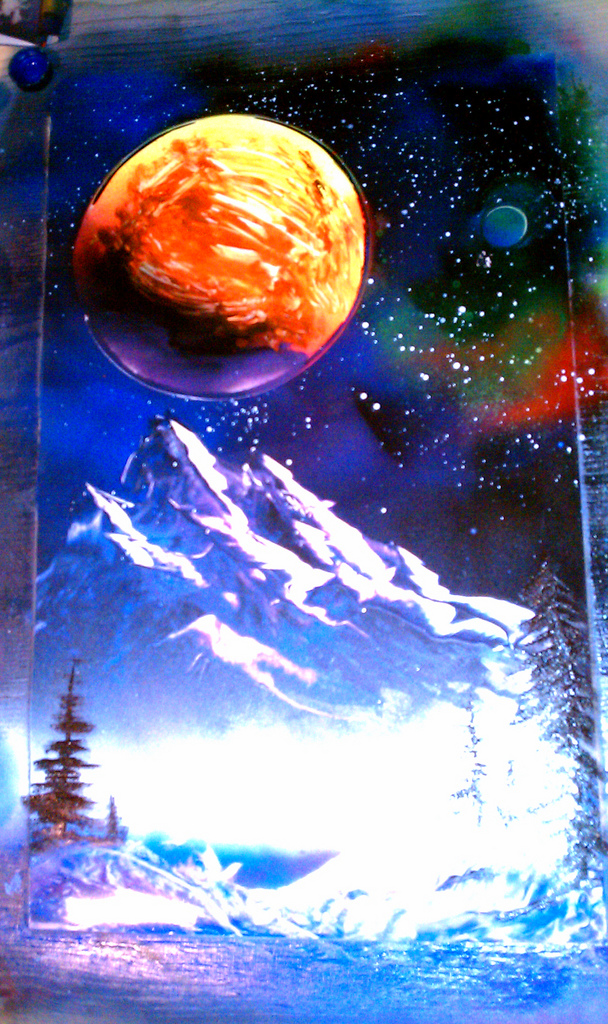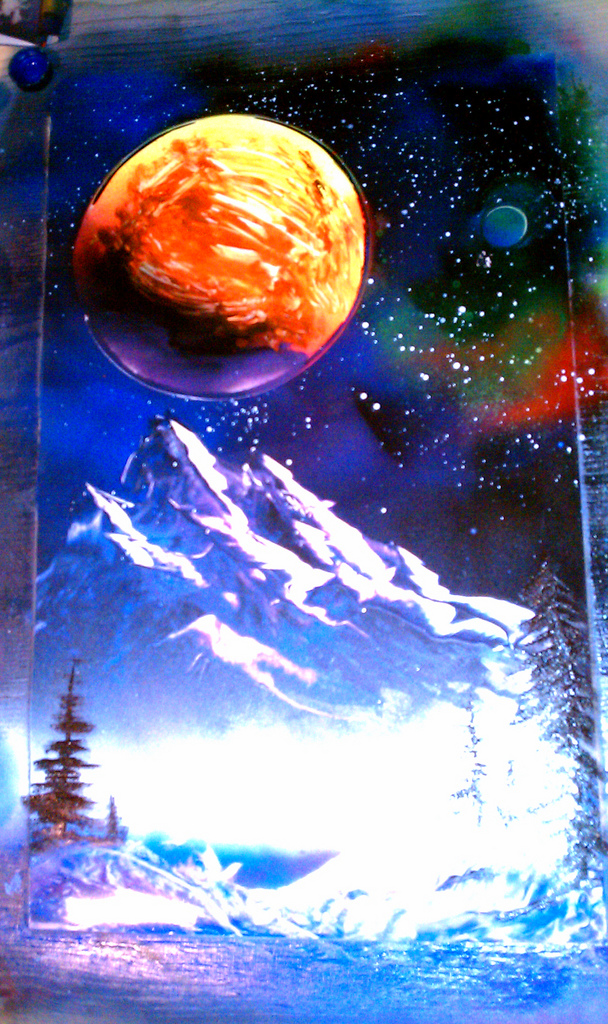 Watch
this was my first day ever using spray paint. its so fun!

Holy cow how are you so good at this.

May I please use this for my tumblr background? Pwetty please?
Reply

I love all your space paintings! This was your first time using spray paint? Wow! It looks like it was done by a pro!
Reply

The verdict is in...

I love it! The colours are pretty and the painting technique's awesome... Insert some babbling here....
Reply