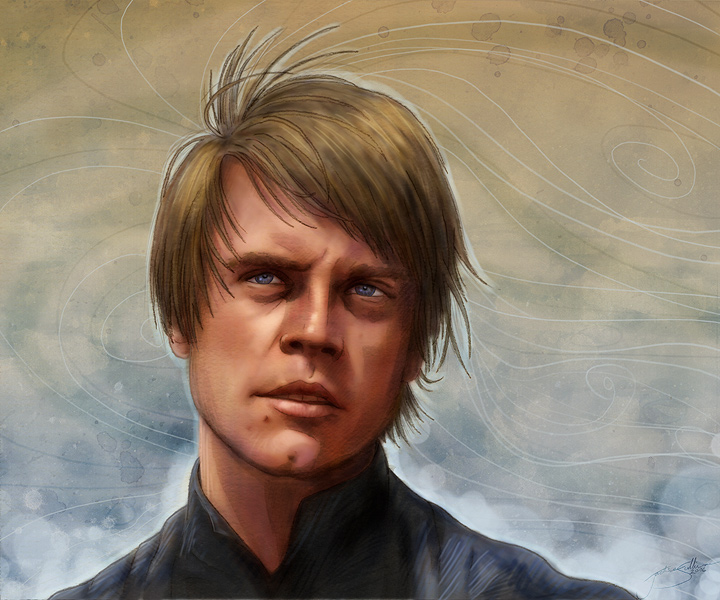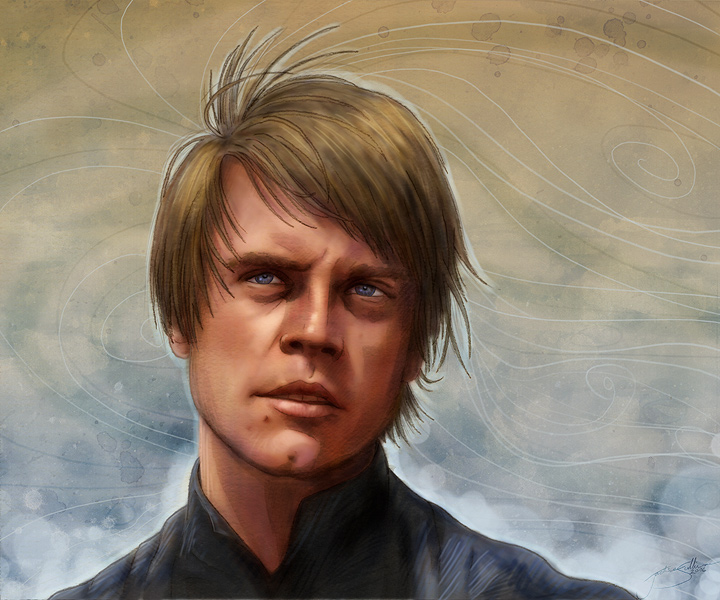 Watch
A portrait of Luke Skywalker, from Star Wars. It's so much easier for me to find decent reference images for Star Wars fanart now that I have the DVDs. I actually haven't ever made any
decent
Star Wars pictures, save for a few that you can find in my gallery here. The old school Star Wars trilogy is definitely my fav, and even though Luke is not my favorite character from the original trilogy (Han Solo all the way, baby!) I thought that he would be a good place to start in an attempt to do nicely finished Star Wars picture.
This was originally drawn with a brown colored pencil on watercolor paper and then I painted a series of ink washes using standard black ink. It gives me a helpful base to work from. I then scanned it and all of the coloring was done in Photoshop with my tablet.
You can see the uncolored version of this right here:
[link]
Full view is strongly suggested.

Completed in April of 2006.
This is the first of three pictures in my series of heroes from the classic Star Wars trilogy. These are the other two illustrations:
-
Leia
-
Solo