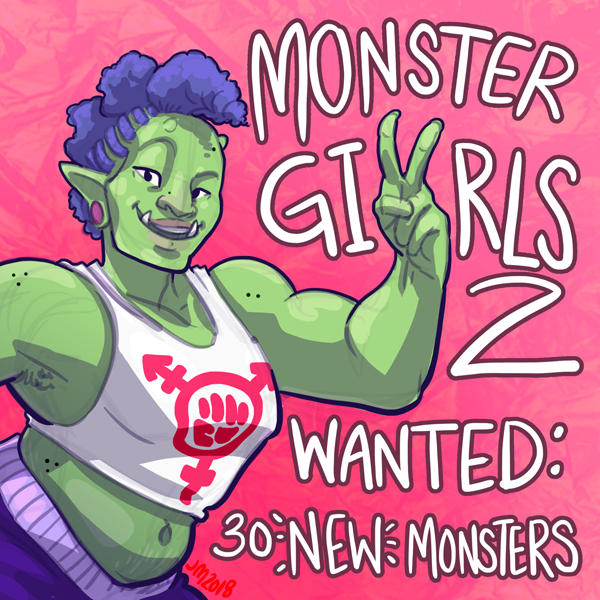 HEAR YE HEAR YE:
I'm doing "Monster Girls" again as my theme for Inktober because… well eff it, I want to and there are PLENTY more monsters! Here's the thing: I need your help!
What monsters would you like to see? Send me a request (bonus points for links to wiki pages or lore explanations) of your favorite, obscure or wonderful monster faves! Check the list of previous monsters to see what I've already done, and help me out!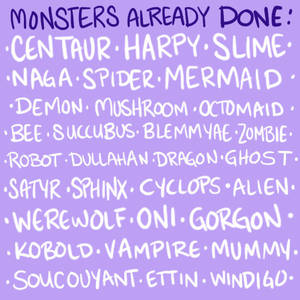 Other News:
COMMISSIONS are CLOSED right now.
Check my
commission info
or email me at jackie(at)kayandp(dot)com for more info!
2018 Prospective Con Schedule:

-MICE: Sat-Sun, October 20-21st - Cambridge MA
--------------------------

Kay and P's webcomic site
Lady Skylark's webcomic site
Facebook
Twitter
tumblr
Society6 (for swag)