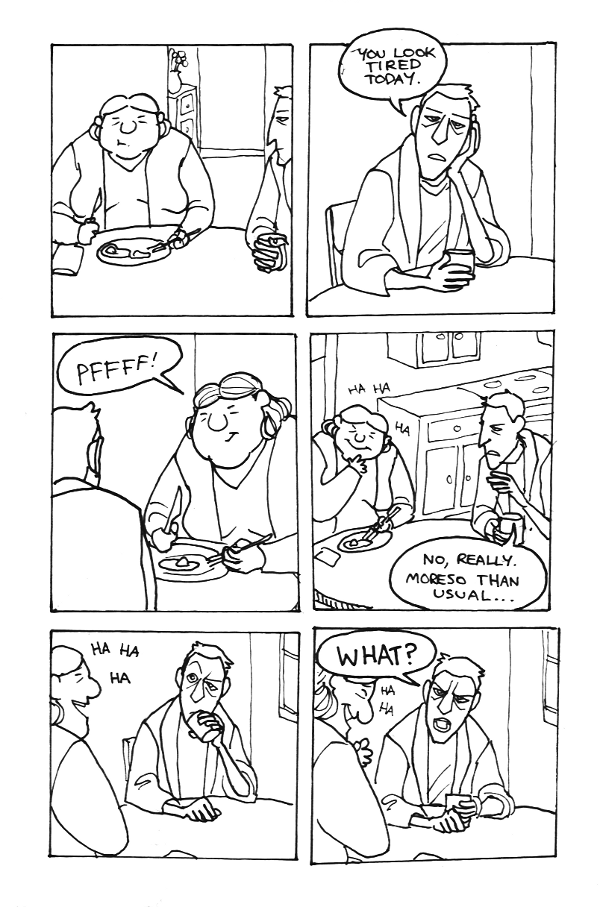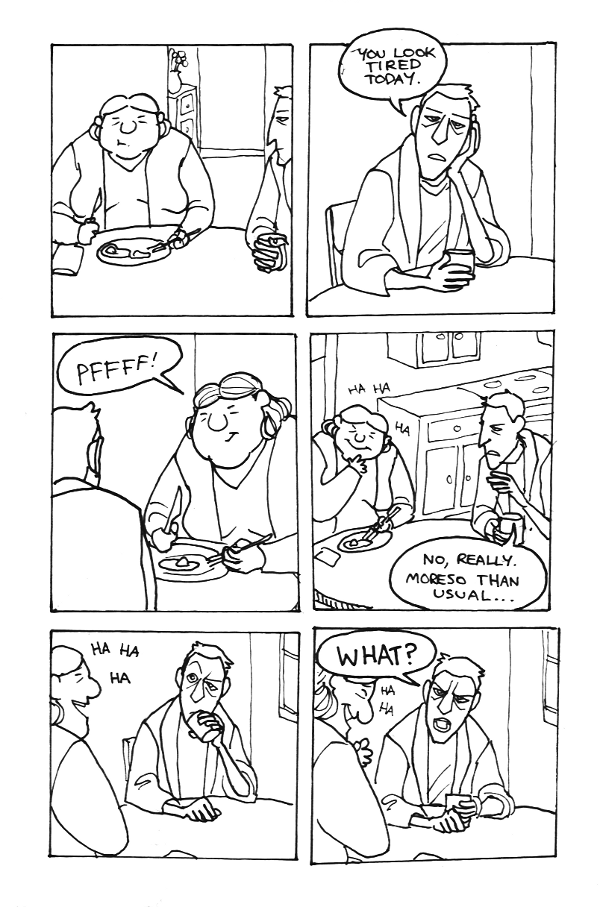 [link] <-- Previous ///// Next --> [link]
Sandy must be the best comedian ever. He didn't even tell a joke!
I actually
really
like the way this page came out. The lines look all lovely and whatnot. :]
You know, I had originally planned to make this entire comic in 6-panel pages that were identical like this. I'm glad I didn't.
Ack. And let me tell you—rotating camera angles over and over like this is really annoying.
Sandy/Betty (c) 2012 ~
keiva-som-ko
. All rights reserved.
Unauthorized redistribution prohibited.

LOL yeah, sometimes it's good to just have good ole paneled pages like dis... but then you BUST THAT FOURTH WALL AND FALL INTO THE BACKGROUND WEEE!!! -3-
Reply

Reply

Oh goodness ;-;
You're giving me all these ~feelings~ with how into the story you are, you know. >w<
I didn't think I'd ever inspire such interest!
Reply

360 no-scope camera angles like a pro
Reply