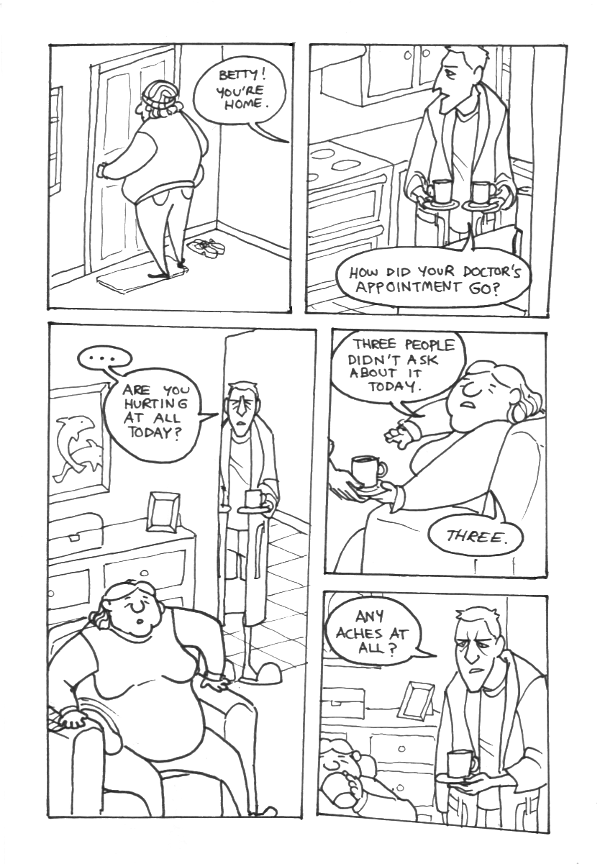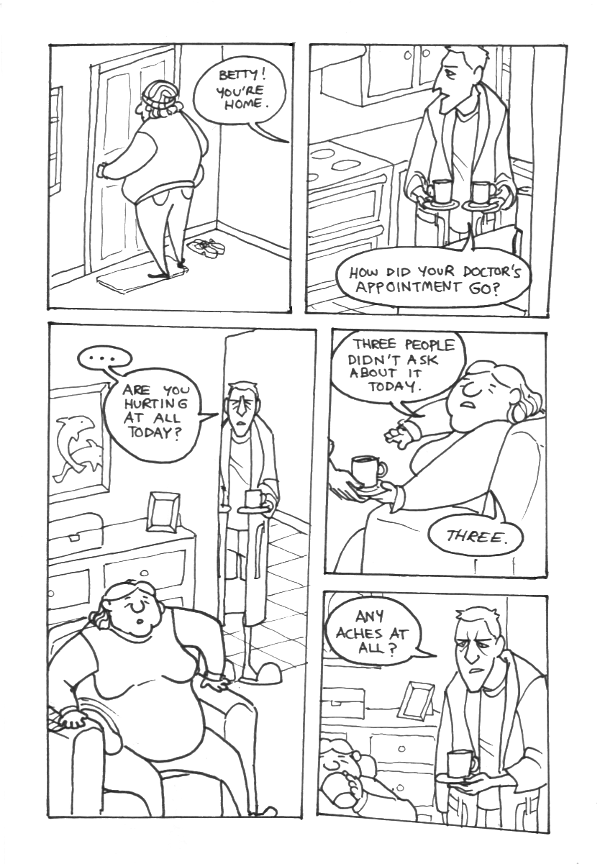 [link] <-- Previous ///// Next --> [link]
Betty doesn't know how to talk about things.
I'd like to apologize for missing the post this friday! I don't know what I was doing all day, but it completely slipped my mind. It's all good now, though! :]
New pages will be posted every Friday.
Sandy/Betty (c) 2012 ~keiva-som-ko. All rights reserved.

I love the style... I can't wait to read more. :3

(And those dolphins kinda do look like they're getting it on... ._.)
Reply

Maybe they are.
It's just the hidden sex factor I have to put in all of my work. ;]

Glad you're enjoying it!
Reply

Is that a picture of mating dolphins in the background

oh ho ho ho
Reply