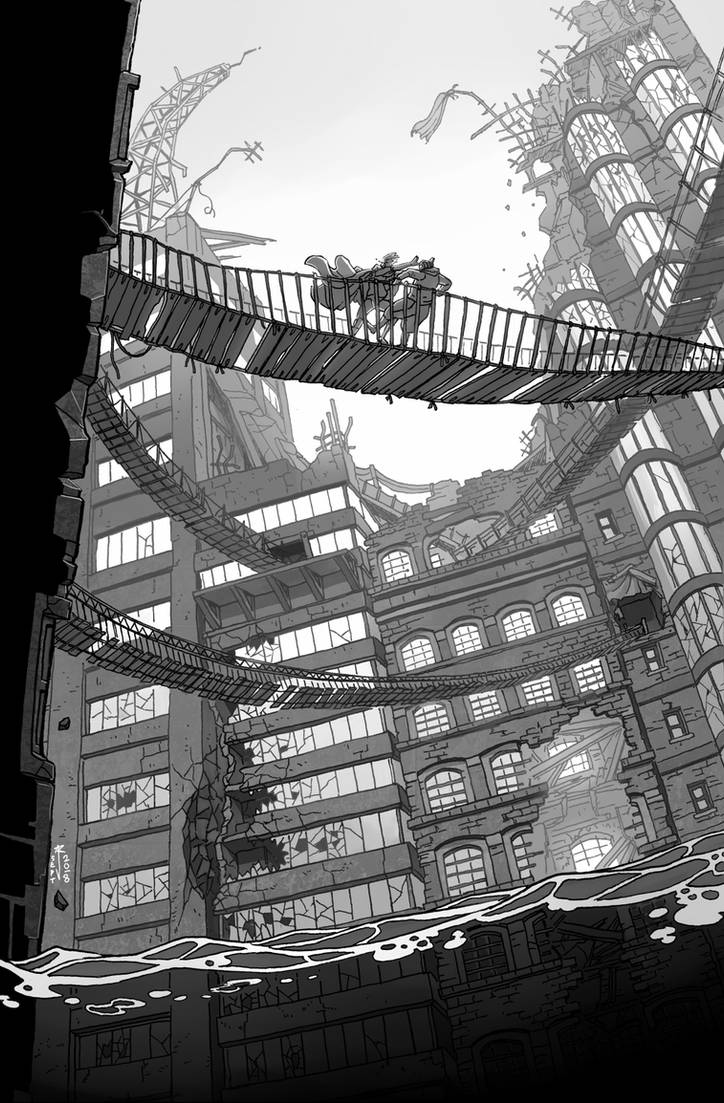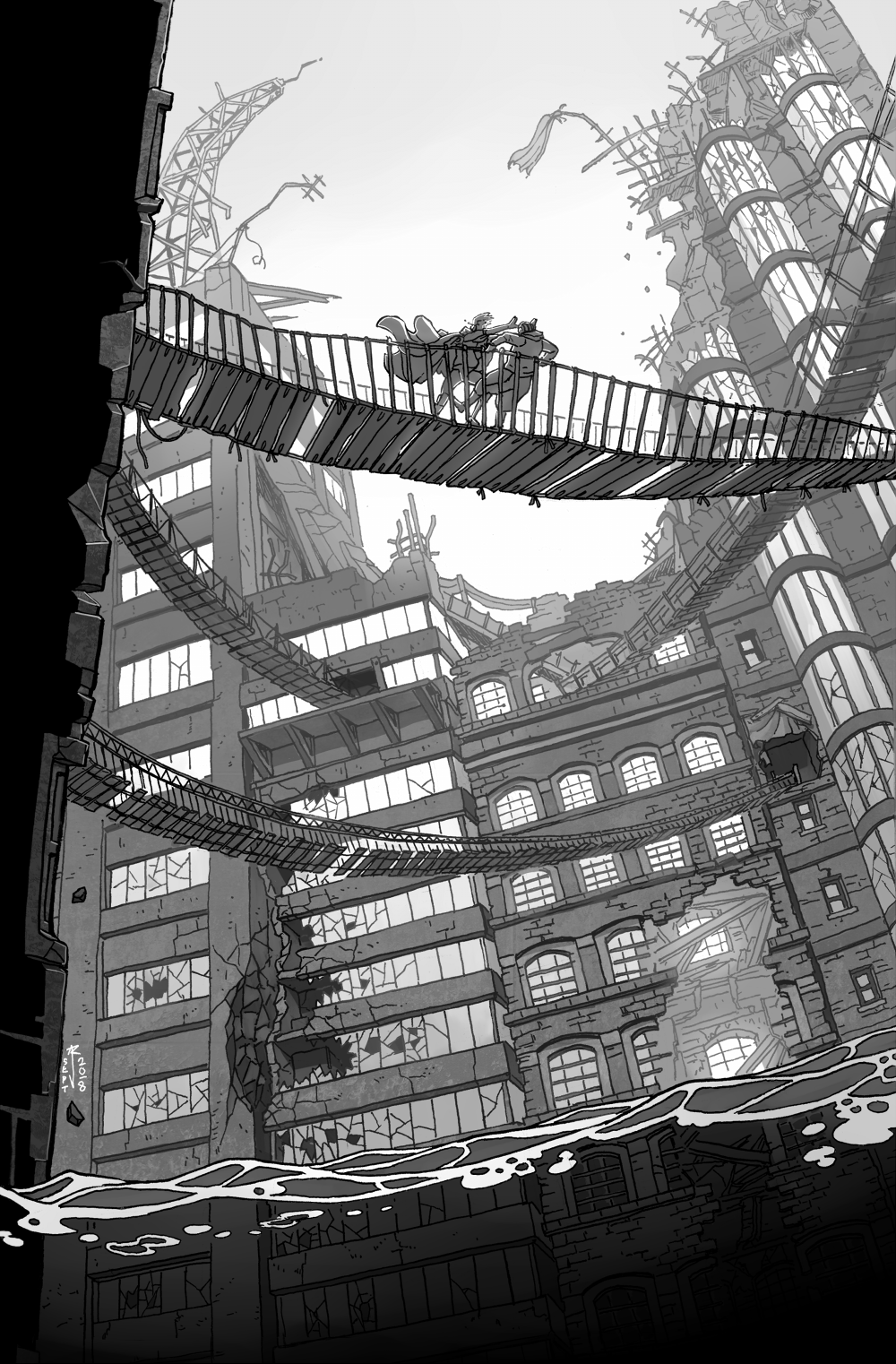 Watch
Thanks to my very generous supporters on
Patreon
, I draw a pinup every month of one of my comic characters all bloodied and bruised.
For
July 2018
, voters chose the location, and I the characters. The winning location was
Ponnte, the flooded city
. To be fair I made this way too complicated but I'm really happy with how it turned out.

Cheers,

Jack
[
Bicycle Boy Official Site
] [
Blog
] [
Twitter
] [
Patreon
]

yooooo your landscapes and locals are just so awesome!!
how long do you think the background on this took to complete? it's really excellent
Reply

It took three days of drawing! I don't remember the amount of hours specifically, my apologies. Thank you for your kind words.
Reply

This is nice! I really want to work on buildings.

Reply

Just breathtaking and super atmospheric, love this so much!! qvq
Reply

Woah, love the perspective
Reply

Awesome framing of the scene.


The intimidating feel of the water down below really gives the fight some stakes.
Reply