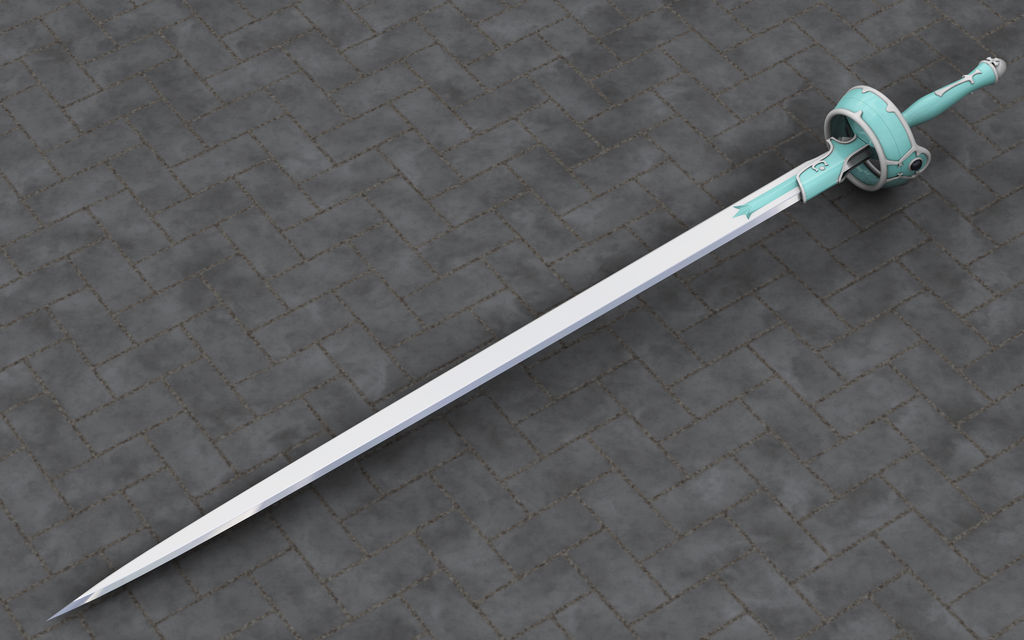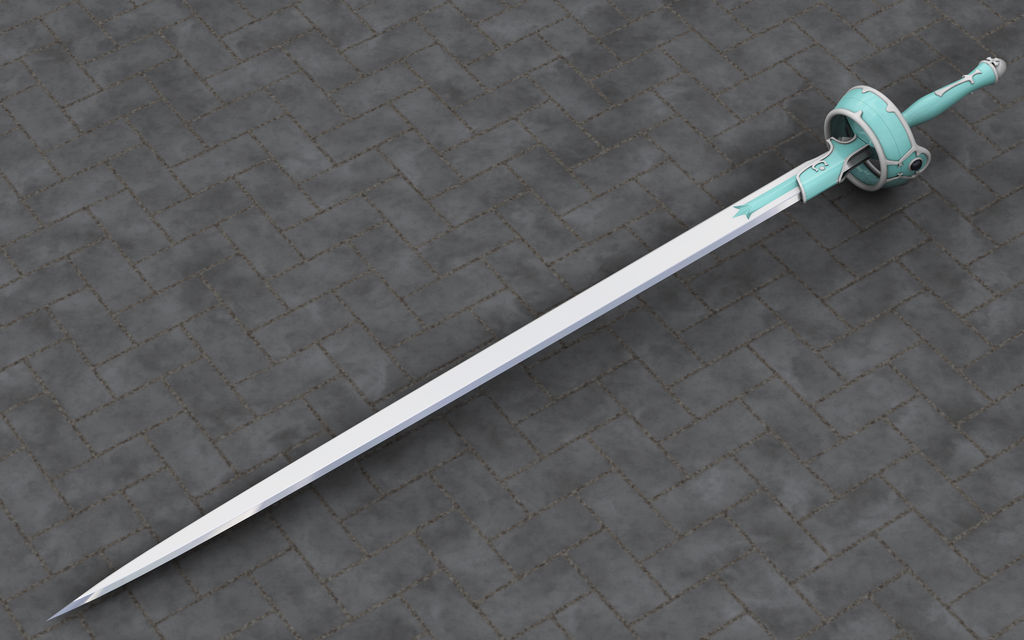 Watch
edit: There's an amazing gentleman who brought this sword to life fav.me/d5lk7k0 . He even sent me a copy. Big thanks to ~Soynuts!
Asuna's rapier, the Lambent Light from Sword Art Online
dl:
www.dropbox.com/s/e541lzk6pny5…
edit (reupload):
sta.sh/01ga5xu38lxm
Kirito's Elucidator:
jackarage.deviantart.com/art/E…
What was challenging about making this swords it's the decoration on curve surface, but 3d modeling it's pretty fun.
Software: Cinema 4D > Photoshop CS6
Random data (who really cares about numbers)
Time spent: 12 hours
Render time: 4 min 32 sec
Polygons: 3783
Points: 4810