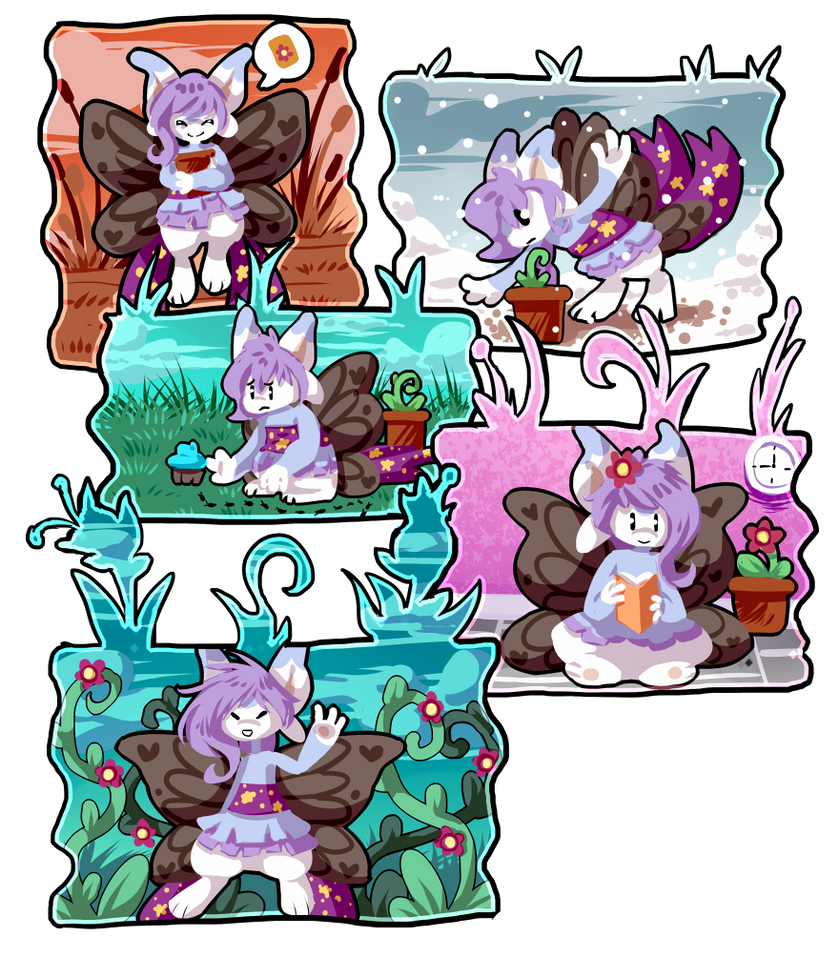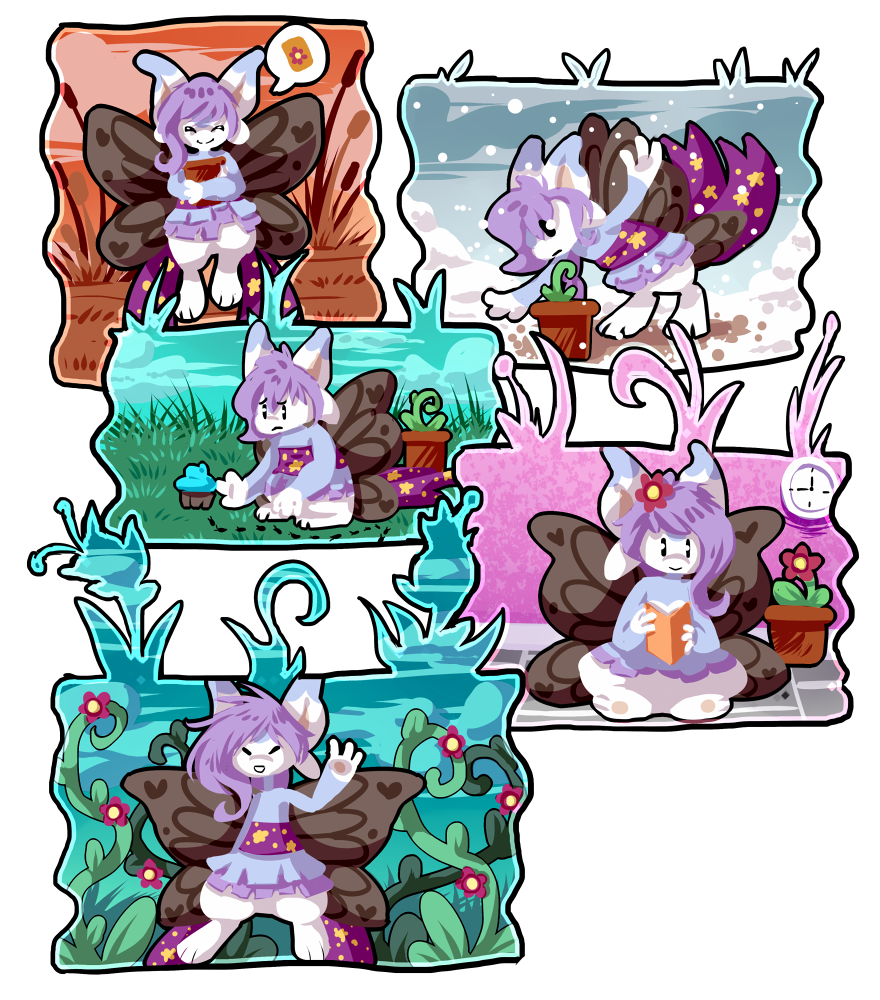 Watch
It's done.....
Me: "Oh I'll do this in a lineless cel-shaded style and it will be super fast."
NO.
Lineless is so difficult and I'm not happy with how any of these came out, plus they took extra long, rip.
I think I... maybe.... learned a little bit about drawing without lines, but WOW this was rough to get through haha.
Also: I gotta get Cadence the extra finger mutation asap because she seriously needs thumbs haha.