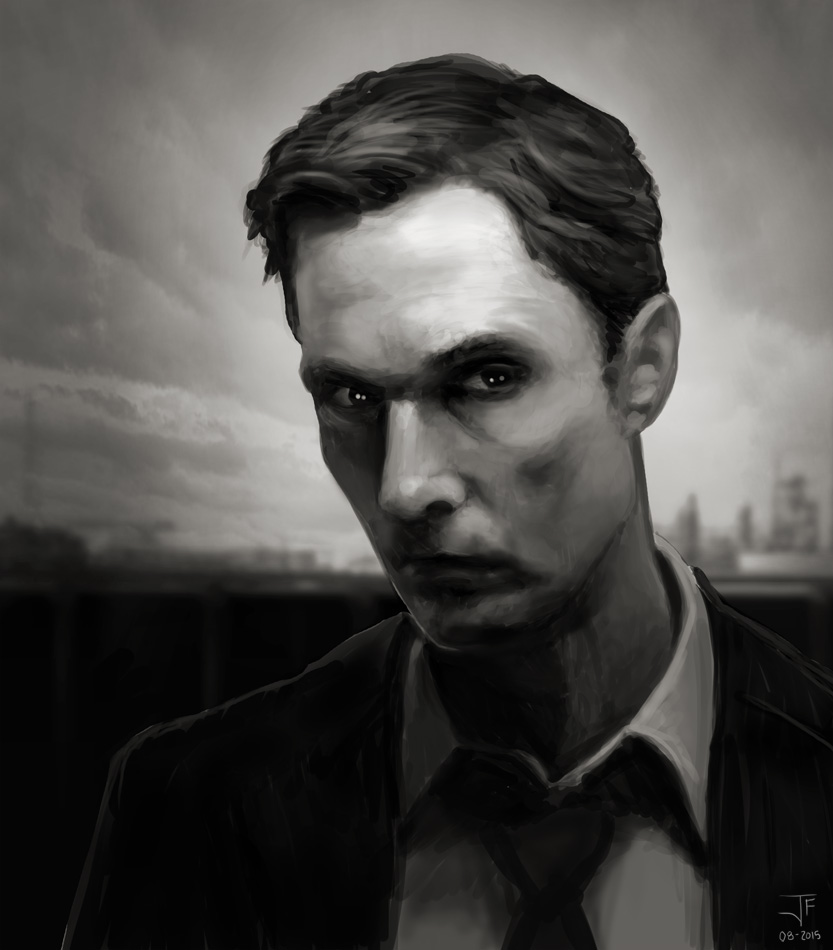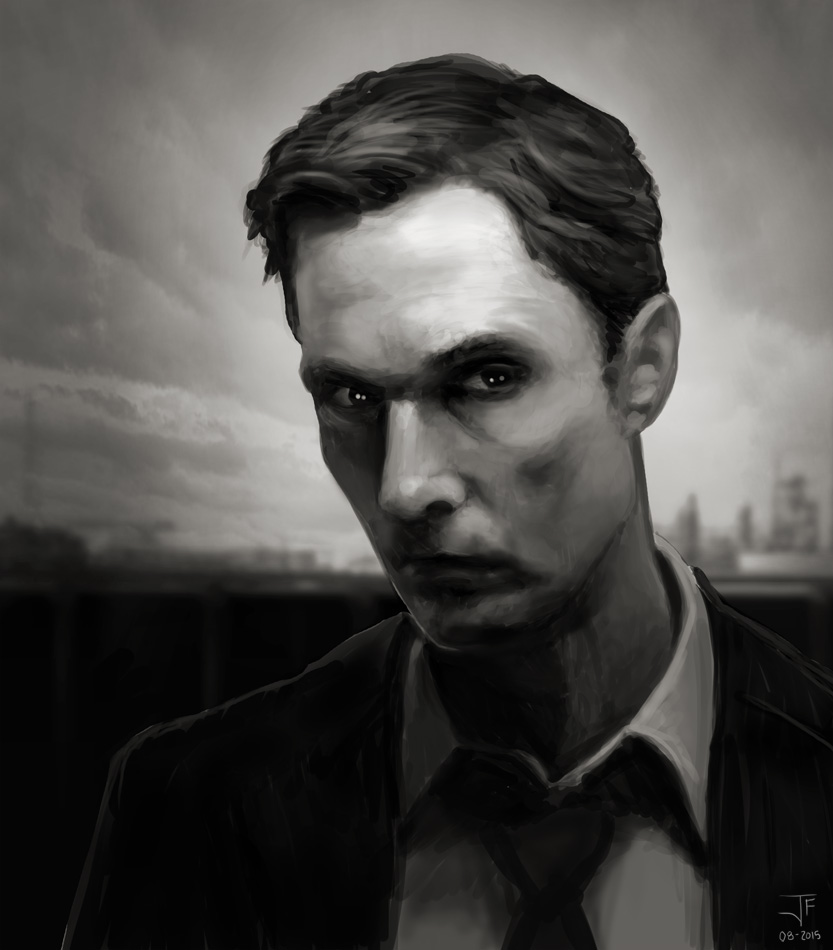 Watch
I'm currently watching True Detective (I know, I'm late) and I'm really blown away by the atmosphere of the show.
The intro sequence is so well done that I had to do something with that kind of vibe. Photoshop + Intuos.

Rust Cohle meets Norman Bates!
Lucky you watching it for the first time.
Reply

Thanks for commenting. Already finished season 1! Now I'm starting season 2!

Reply

Thats great.I hope you enjoy s2.There were a lot of haters who never dropped s1 from their minds and never gave it a chance.
Reply

Very cool. I loved Rust Cohle so much in the first season and no matter how much I like Ray Velcoro in the second season he'll never be Rust!

Reply

I just finished the last one! It's an awesome show, and I'm eager to start season 2. I just hope it's as good first one.
Reply

Prepare to be disappointed, but it's okay (not the worst thing ever...). Sequels are never as good as the original...
Reply

Reply

Reply

Reply

Nice shadows, great eyes, good work

Reply