Deviation Actions
Daily Deviation
September 16, 2013
Postcard from NY 17 by *
JACAC
Sharing the same seat, so close and so different! Body language and facial expressions are great in this classic street photograph.

Description
i . t h i n k . t h i s . i s . t h e p h o t o . o f . NY . t h a t . i . m o s t . l i k e
t h i s . c o u p l e . w a s . a m a z i n g
s o . m a n y . s t o r i e s . w e . c a n . i m a g i n e
h e . p r e t e n d s . t o . s l e e p . o r . i s . s l e e p i n g
s h e . g r i m a c e s . f r o m . t h e . t o p . o f . h e r . m a g n i f i c e n c e
t h i s . p h o t o . m u s t . b e . t o . m y . d e a r . f r i e n d . Meredith .

t h a t . i . d o n ' t . k n o w . w h e r e . s h e . i s
k i n d l y . f e a t u r e d . b y :














Old abandonned Renault 162014/10/09 Original post
Please read


Tags and Chains...


Usefull dA Resources


BUY MY PRINTS !


Check my other stuff around the web


:: www.laurent-roy.com :: Photo Blog :: Car Blog :: Motorcycle Blog ::




Old abandonned Renault 16
Somewhere in France

:thumb4

Watch foreverIn about 20 days I will be deviant for seven years. That's a lot of time, since then I have posted some works, learned a lot about what I like, collected a lot of great art, but specially I've found and "watch" fantastic people, great artists and better human kinds, who I can consider my friends. I haven't met any of them personally, I hope someday I will met some. These are just some of them I've been watching for some time now:


MarinaCoric


She is a fantastic artist I've been following since a lot of time. Very enthusiastic person, very great photographer and also a great painter, you can check her drawings at her other account

Stardust-Splendor

. She is one of my partners in the first group I was admin at,

VenatoresLucis

.




Michela-Riva


Michela's works are stunning, she is a fan

ART WITH HEART....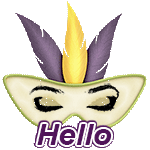 ENJOY AND HAVE A GREAT WEEK.........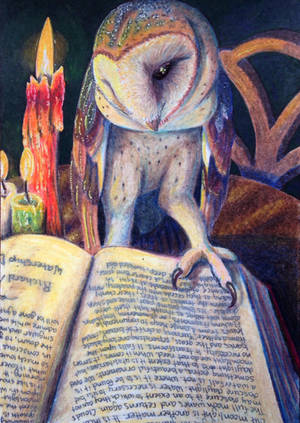 FLAMENCO in the painting by

renatadomagalska


Flamenco by

CrisVector

dancer no 25-2011 by

renatadomagalska


Flamenco by

dimitrosw


Jump by

Rachael023

The Blues Sisters... by

ansdesign

flowerpower jump jump by

freestockswirls


Go Granny! by

MayEbony

Chitty chitty Oh NO.... by

PattiPix


Puffers Dream Girl by

StarfireArizona

Happy days by

MadeByRona

Strike a Pose! by

LindArtz





Downtown Train
The words of the prophets are written on the subway walls and tenements halls and whispered in the sounds of silence (Paul Simon)
There's something about the sound of a train that's very romantic and nostalgic and hopeful (Paul Simon)
In New York, you've got Donald Trump, Woody Allen, a crack addict and a regular Joe, and they're all on the same subway car (Ethan Hawke)


treat yourself by

jrockar


Instant 1410 by

SUDOR


stories from the station 10 by

pstoev


I always feel like people in general are much weirder and insane than anybody really wants to admit. How dare somebody watch anything and go, 'That's not real!' Go on the subway. For fi

My Daily Deviation Highlights
As tagged by the lovely

Mrs-Durden

, and late to the party as ever,
I shall now share the Daily Deviations, my #DDHighlights starting from the year of my account creation,
and awarded on the day of my own birthday. This will feature deviations that have made me think,
wonder, or have somehow just left a lasting impression on me.
16 September 2009
16 September 2010

16 September 2011
16 September 2012
16 September 2013

16 September 2014

John Taylor by

blazewu

Chasm Crossing: Guardian by

Ilkyra


16 September 2015
Alan Moore by

Bengtern

Chosen of the moon by

Daraya-crafts


Care to share the Daily Deviatio

Beautiful Artists - 1/2

José, aka :iconjacac:, is the first of the two talented artists I want to show up the amazing works.
We are gifted to meet on DA some people who are so very talented. Through their art, we may learn while admiring their work.
Besides, José is a kind and thoughtful friend I am so happy to have met on here.
Valentine House by

JACAC



<da:thumb id="636037546"><da:thumb id="854733723">
© COPYRIGHT José Calheiros
All rights reserved. All works i show on DeviantART may not be used or reproduced in any form without my written permission
Image size
500x750px 224.53 KB
Date Taken
Jul 18, 2013, 2:57:03 PM
There are people that I see and automatically know that I will NEVER try to make them angry...She might be a wonderful person, I pray she is, however I wouldn't trade places with the man.