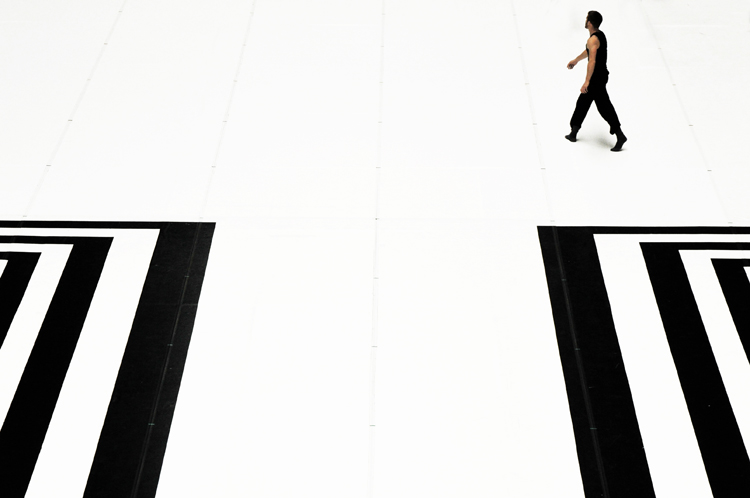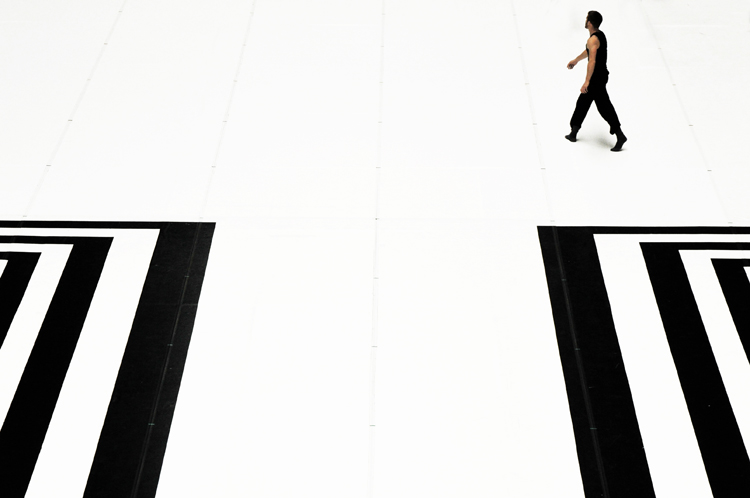 i . w a s . f a s c i n a t e d . b y . t h e . f l o o r . e f f e c t
Tate Modern . modern ballet
k i n d l y . f e a t u r e d . b y :












Adventures + ConcernsHello dears,
I'm in a very good mood today. Went out for lunch, took the hubby for a drive, spent 30EUR in gas and couldn't even fill the deposit. Gas prices are absolutely horrendous here.
Finally decided to visit the abandoned tea house/restaurant. Parked the car in there, got out only to understand that the place is more or less sealed, a communication antenna is there and probably I would be caught trespassing private property. While I was still deciding if I was going to take my chances with the police and get in anyway, a car parked near us with 5 guys inside. I didn't know what they were doing there (that is DEFINITELY) not the place to be parked doing nothing, so I grabbed the hubby, stepped in the car and moved away.
That place seems very very interesting to explore. I know nothing about it, but there's this rumor that the place is haunted and no one wants to do anything with it. Not sure if I believe. Seems just another abandoned place but it would definitely be cool to explo

My Daily Deviation Highlights

-Smk- by

Alanwarner

Underneath the dance of the golden lamps II by

RapidHeartMovement


Burn the witch. by

TadzioAutumn


SUBART-LANDSCHAFT-IR-064 by

subart59

Untitled by

jonniedee


London 02 by

JACAC


Mist by

Rontolo

Aiguille du midi by

manuelvicioso

*** by

CreameCaramele


I was tagged by dearest sis Canan :iconcanankk:...

..........
As generally I do not do tags, I am not tagging anyboby but do hope you have enjoyed this really beautiful art.....
Have a lovely week.....:iconsomehugsplz:

:iconkimberely:
#ddhighl

Happy Happy Birthday Jose aka JACAC



:iconjacac:
José Calheiros / Portugal
Architect / Photographer
Current Re

WEEKLY FRIENDS' FEATURE: JONAS*JOSE*STEPHANELadies and Gentlemen: Please enjoy my friends' feature...the last, the most popular and my most loved pics of
:iconjablab:


:iconbigheartplz:


:iconbigheartplz:


:iconbigheartplz:
:iconjacac:



:iconbigheartplz:


:iconbigheartplz:


:iconbigheartplz:
:iconjakezdaniel:




:iconbigheartplz:


:iconbigheartplz:


:iconbigheartplz:
:iconbigheartplz: Thanks for your Friendship :iconbigheartplz:

© COPYRIGHT José Calheiros
All rights reserved. All works i show on DeviantART may not be used or reproduced in any form without my written permission.
Daily Deviation
Given 2011-06-29
Suggester says, "It takes a genius to make simple things look great."
London 02
by *
JACAC
[Photojournalism / Performing Arts]
(
Suggested by the-arkz and Featured by Timothy-Sim
)