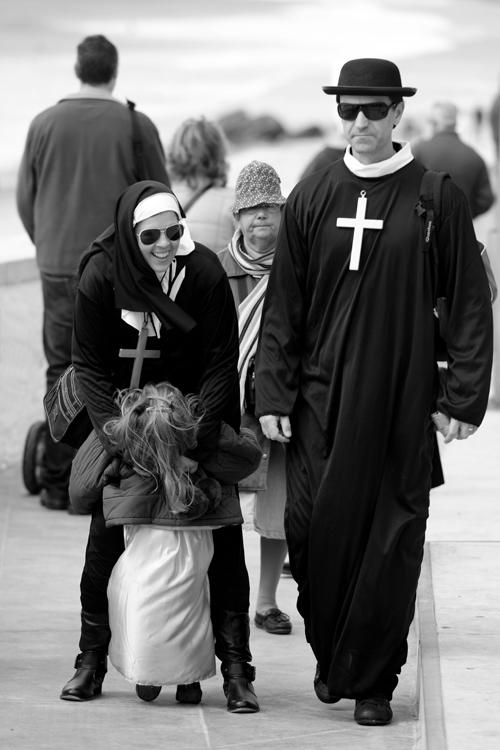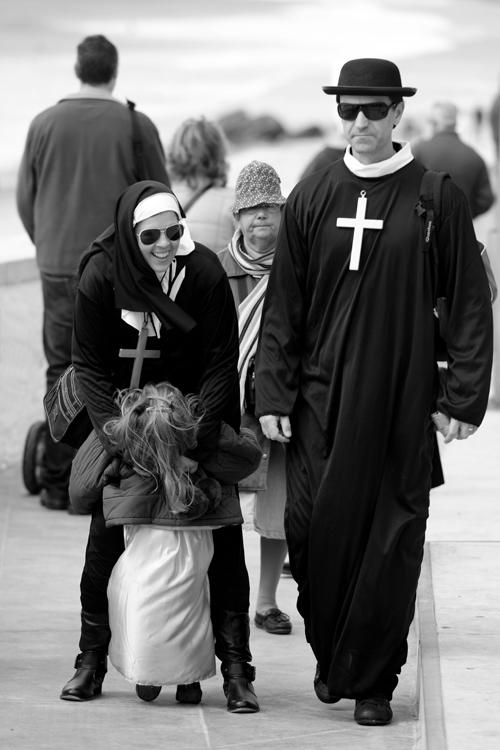 a f t e r . t h e . g h o s t s . a n d . b e a u t y . r e t u r n i n g . t o . s t r e e t
t h e . d a u g h t e r . o f . s i n ...
k i n d l y . f e a t u r e d . b y :

© COPYRIGHT José Calheiros
All rights reserved. All works i show on DeviantART may not be used or reproduced in any form without my written permission.
first of all, that's a nice shot! a beautiful scene that cannot be seen every day. It also feels a bit strange because of those oversize crosses (I've never seen anything like that and it makes me wonder if those are a real nun and a priest or just costumed people). I love the expression on that nuns face, she looks a bit surprised, but also very happy and loveable. I don't know if she knows that child, but it doesn't matter, because love will find a way.
I also like the composition on the photograph, you didn't cut anyone out and it looks great in black and white. I'd just like to add that you are a brilliant street photographer! You must be to have an eye for scenes like this, and it would be really a shame to miss this.
The Artist thought this was FAIR
5 out of 5 deviants thought this was fair.