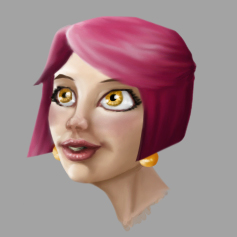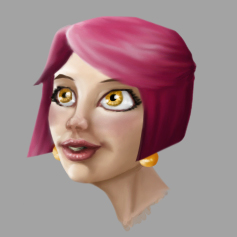 Watch
Just trying something... I'll get better.

Wow, it looks 3D . The things people do with tablets. I never learned how to use Photoshop like that. I do everything by pixels.
Reply

Thanks. It just takes practice... and a lot of looking at the work of others and growling until you build up enough energy to give it a go yourself.

Reply

This is pretty slick. I like this. It reminds me of Broken Sword, the mid 2000s CGI. But, if you look at Tell Tale Games for example, they are doing this sort of graphic arts today. This sort of CGI is actually preferred today as a style. I think it's adorable, nice job!
Reply