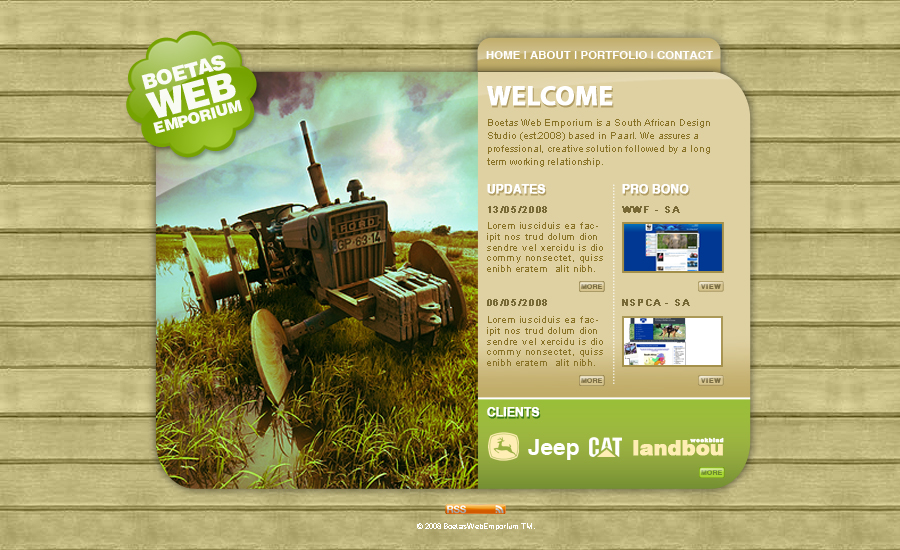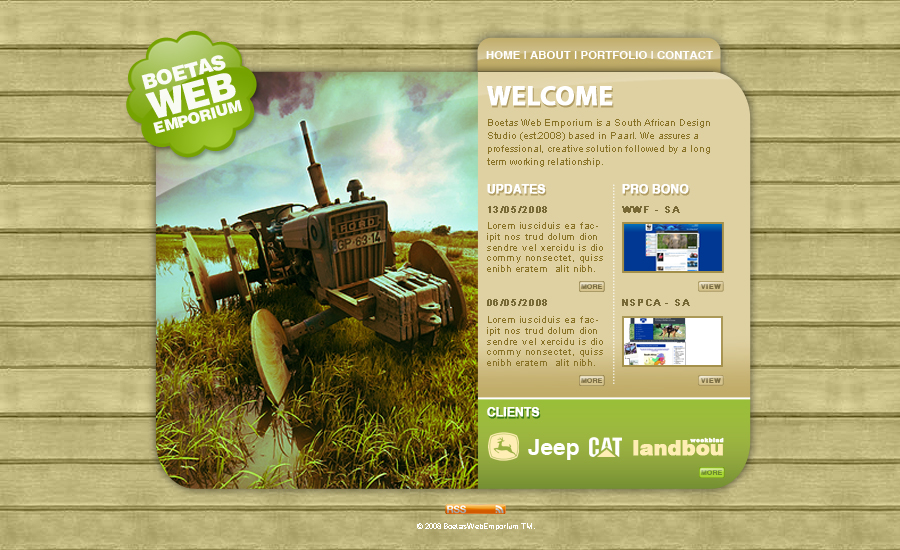 Watch
Ok so i haven't done web design for s long time but i had to do interfaces for college and enjoying it allot right now.

This interface is designed for a graphic designer out in the country side / farm.

Fictional client and info.

what do you think?

Layout was inspired by a fellow deviant artist..sorry cant remember your name.

can i have the wood background?
Reply

i would love to give it to u but i have lost all my textures and patters some time ago.

Reply

i love this- and its boetas web emporim - how sad of me
Reply

hahha its not sad..you know good design when you see it..LOL

FADER!
Reply

lol, thats awesome..where did you get that classic pic dude! hehe
Reply

Its a image i got from flicker.com. cant remember the photographers name..i just processed the image and edited it here and there to get the affect what i want.

Reply