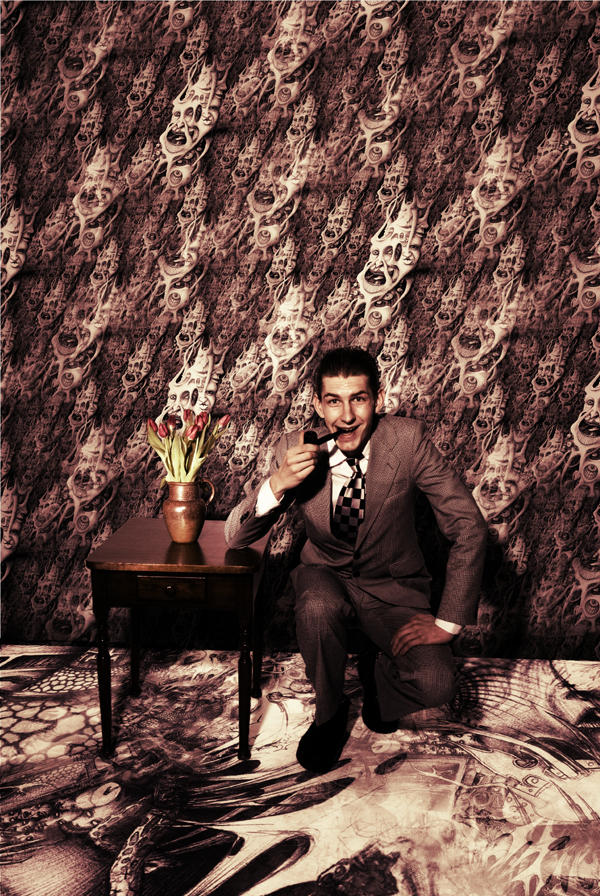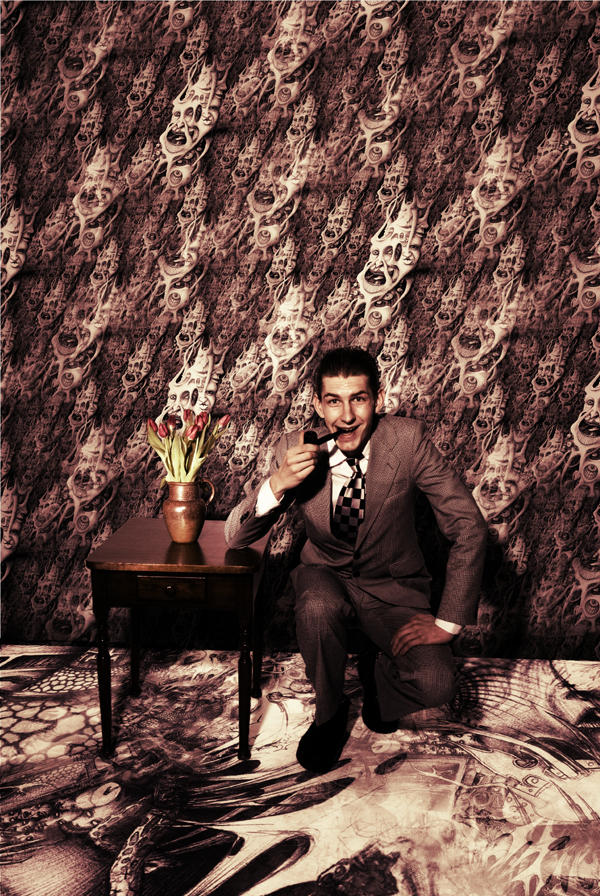 Watch

. ..................................."andreas dorau"?. ..............------- ---- - -
Reply

no i tried to dress up as bob dobbs
Reply

Reply

. ....................yes,"stop the clocks". .... .
Reply

Reply

Reply

...and I get the Bob reference

So awesome. How did you do it? Is this a real room?
Reply

hi! nice to read from you!
it was in photo class. i first thought of dressing up like eris, but lazy as i was i prefered bob

about the room: desk, flowers and i are real - sort of =>
floor and walltextures added digitally.
Reply

Reply

Wonderfully twisted looking.
Reply

That's certainly pretty fantastic.
Reply

Reply