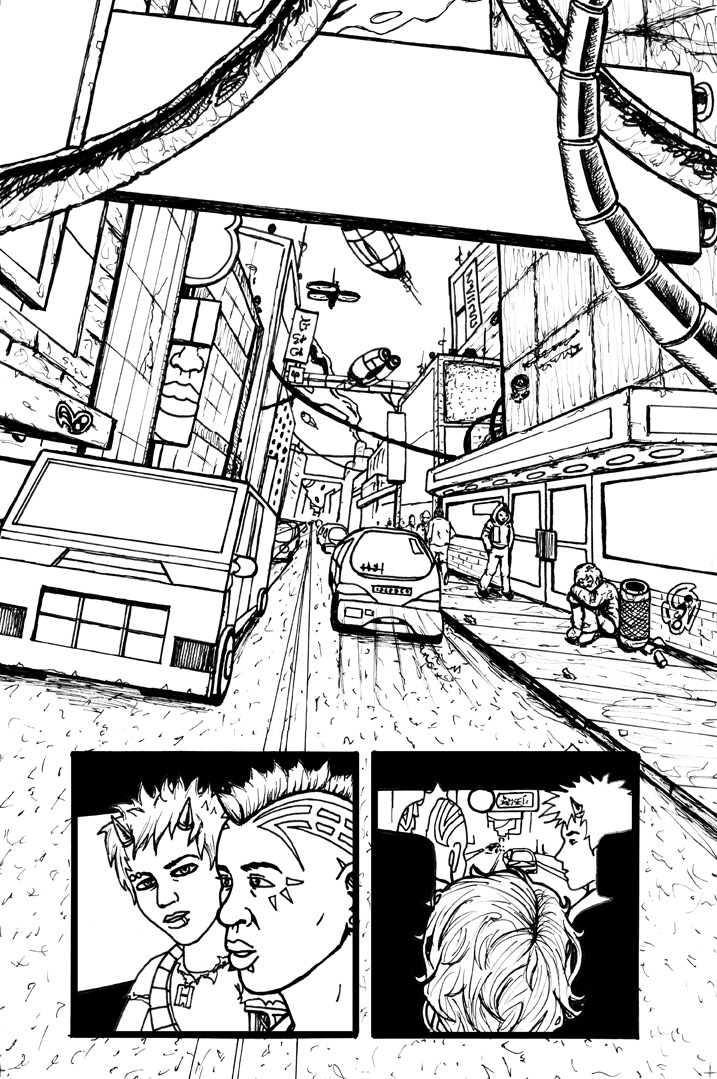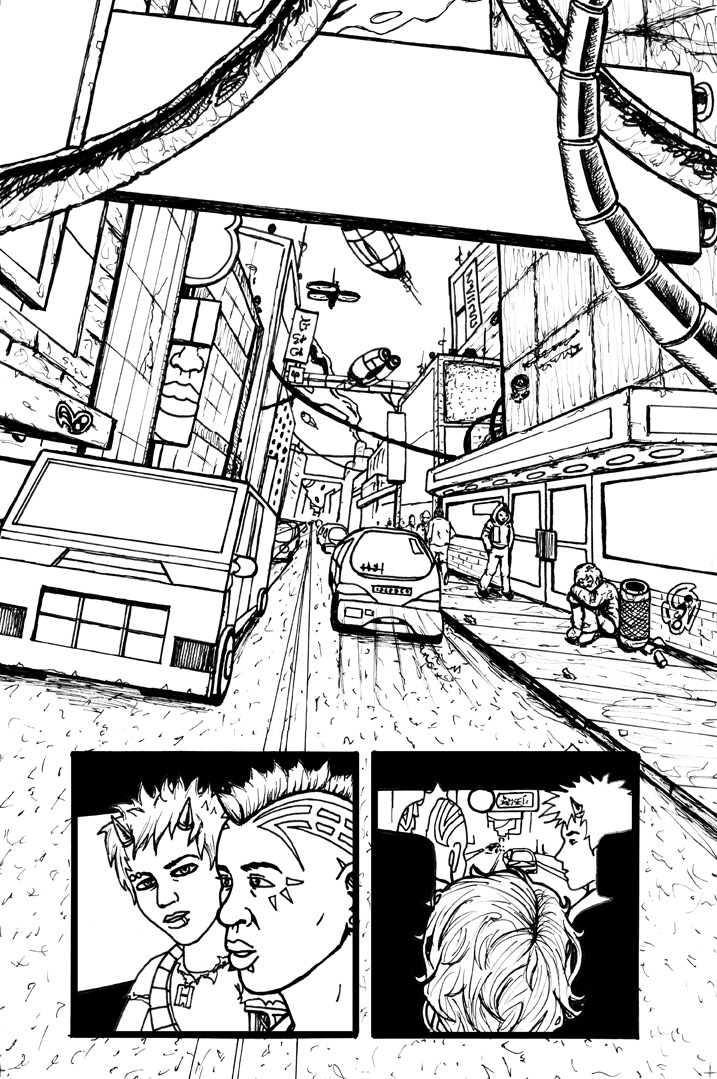 Watch
back to working on purg(atory) finally, here's a hand inked sample of the first page of the new chapter.

Nice perspective. I tried doing something like this, for a project. It would have been nice to have this as a reference.

How are things? I have not kept up to date on PURG.
Reply

TYVM, your opinion is always appreciated,
I've been trying to add more cityscape panels to book 2 to give it more of a cyberpunk feel since the first book happened in the woods.
things are good, especially that i'm back to drawing.
How are things with you? how all is well, gonna check out your latest stuff in your gallery after i type this.
Reply

I'm doing alright. I finished school, sort of got a new job, but mostly working on new art and music.
Reply

what genre of music? and are there any samples online?
Reply