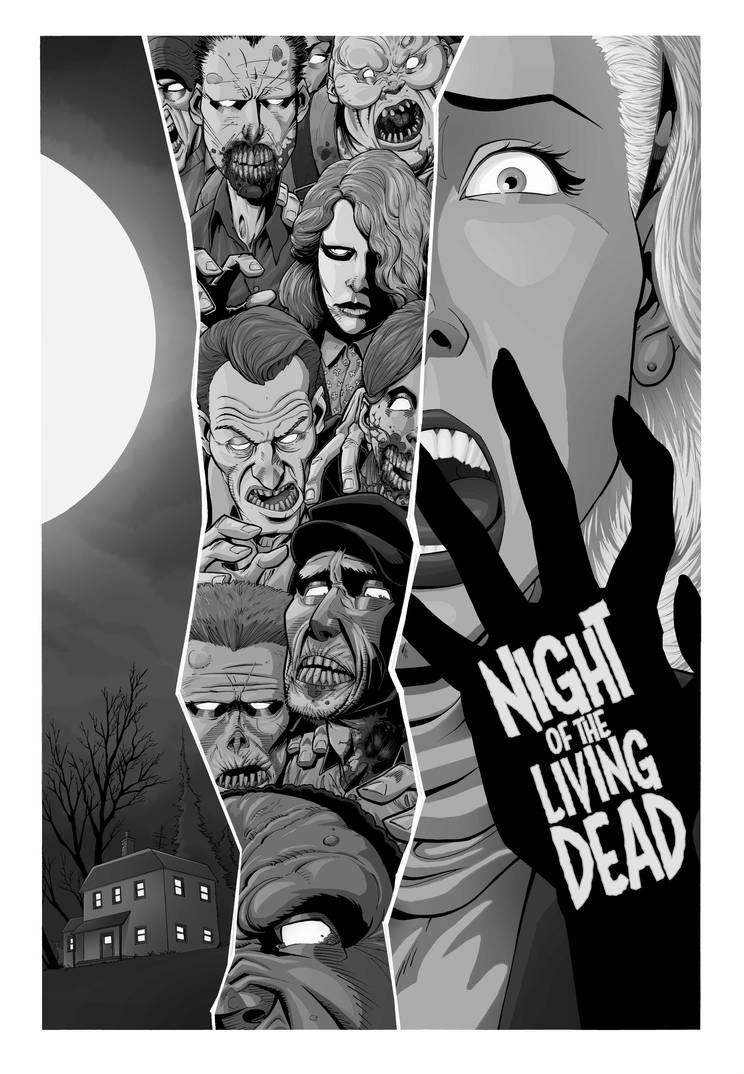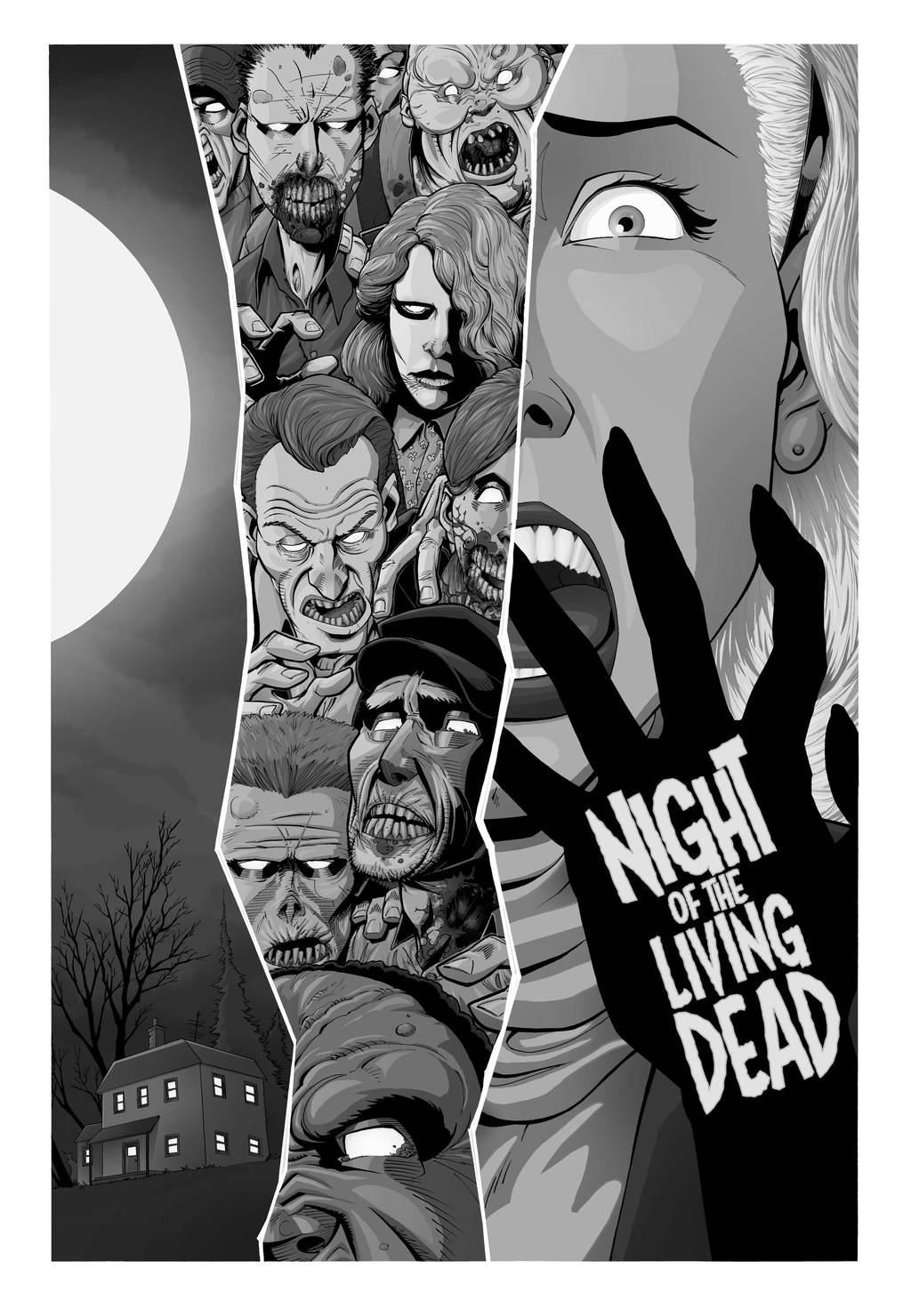 Watch
Here's the black and white, and my favorite, version of the poster I did for Igor's Lab, a cool horror website that was a generous backer for my upcoming book UnDead End. They've wanted to get into making some prints and I agreed to do this as a special incentive for their donation to my book.
There are two versions of the poster, one color and one black and white. They are about 16x24 and the print quality is great. For only $25 that's a pretty good deal :
[link]

Lovely! Such a good movie, too.
Reply

Good design...reminds me of the 1970's Warren Comic Mags.


Reply
Thanks! I had to look up Warren Comics, and I discovered that I'm very familiar with a lot of the work used on their covers, very cool vintage horror stuff. I wasn't sure if the panel approach would work, I was inspired by old grindhouse posters and old horror posters that had sort of collage-y elements going on, but I didn't want to go too much towards "collage" and opted for a sort of torn, jagged panels, which in my head I thought was a design used in old horror posters, but I couldn't find a single one.
Reply

Glad you dig the Warren stuff; means that the internal-gauge of "truly cool" is working in you. Keep in touch...I'll have new work up in a while. Posting mainly older illustrations first, until other art is released.


Reply

you've captured the horror in her face perfectly, also with the way she has her hand... great stuff!

"they're coming to get you, barbara!"
Reply
Thanks! Originally I was going to try to work that quote into the poster but I couldn't figure out a place to put it and have it not look like I just crammed it on there.
Reply

Reply

Reply

Nie poster! I dig the b/w version.
Reply