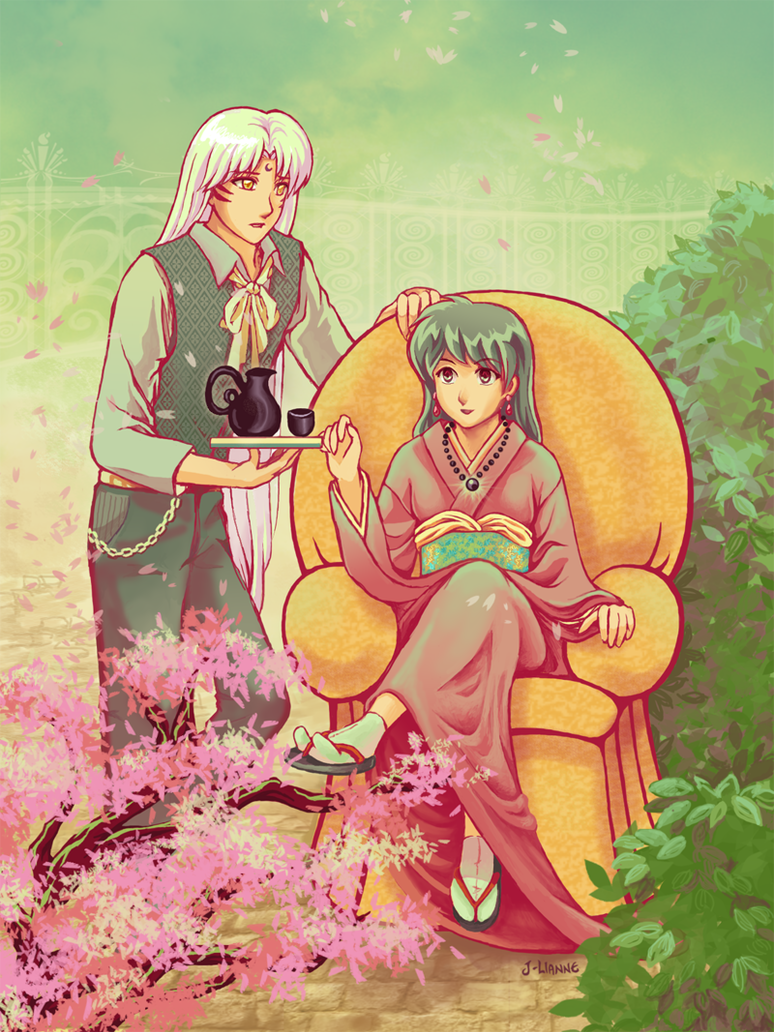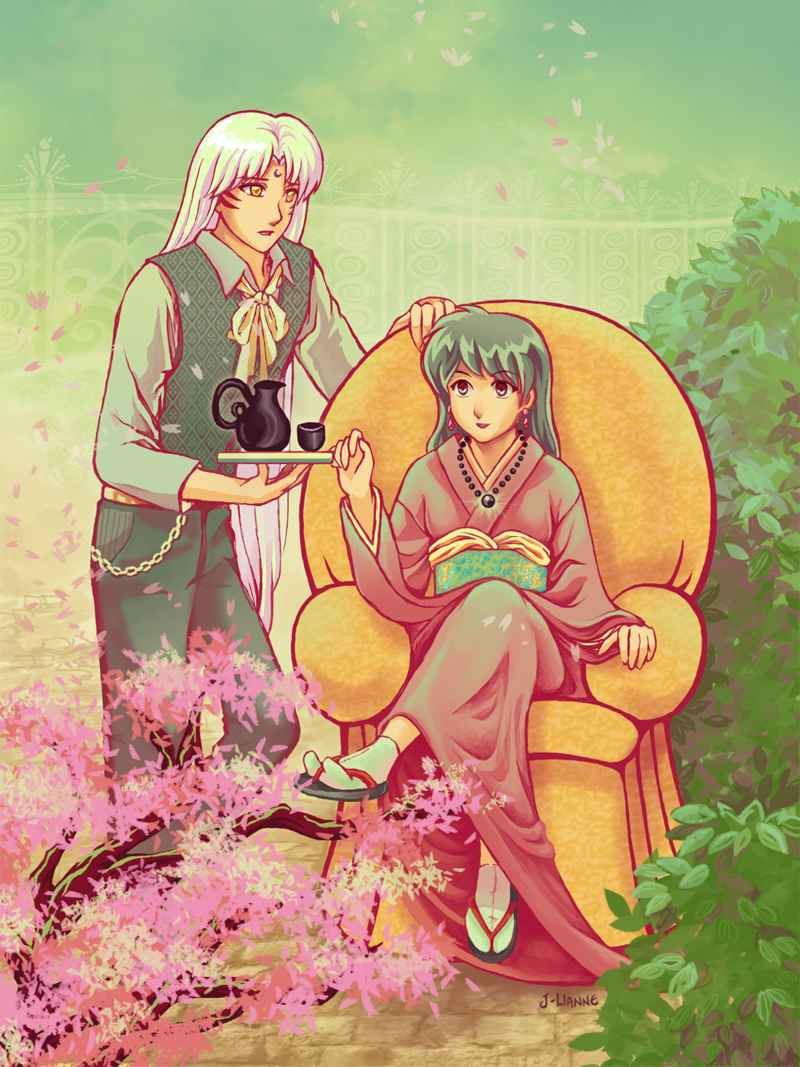 Girl inherits mansion. Girl gets demon butler in the bargain.
For Forthright's wonderful fic:
"Impeccable"
.
...............
It was wicked fun putting Sesshomaru in "butler duds" and Kagome in some of the traditional wear that she's forced to wear in the story.
...I want my own demon butler now =3
Tools: PS CS2
...............
EDIT
: I'm totally shocked, but this picture has been nominated for a Dokuga Award, wheeee!~ Can you tell I'm excited?
There are tons of even more awesome fic and art to be seen there, so even if you don't plan to vote, do go over to check out the goods~
-->DOKUGA NOMINATIONS LIST<--
.................
UPDATE:
This picture, amazingly enough, won Second Place

Thank you to all of you lovely people who voted!~ There IS a beautiful banner to go with this, but I can't really post it here cuz I think it's impossible (correct me if I'm wrong?).
Anyway, I'm absolutely delighted, so thank you again~