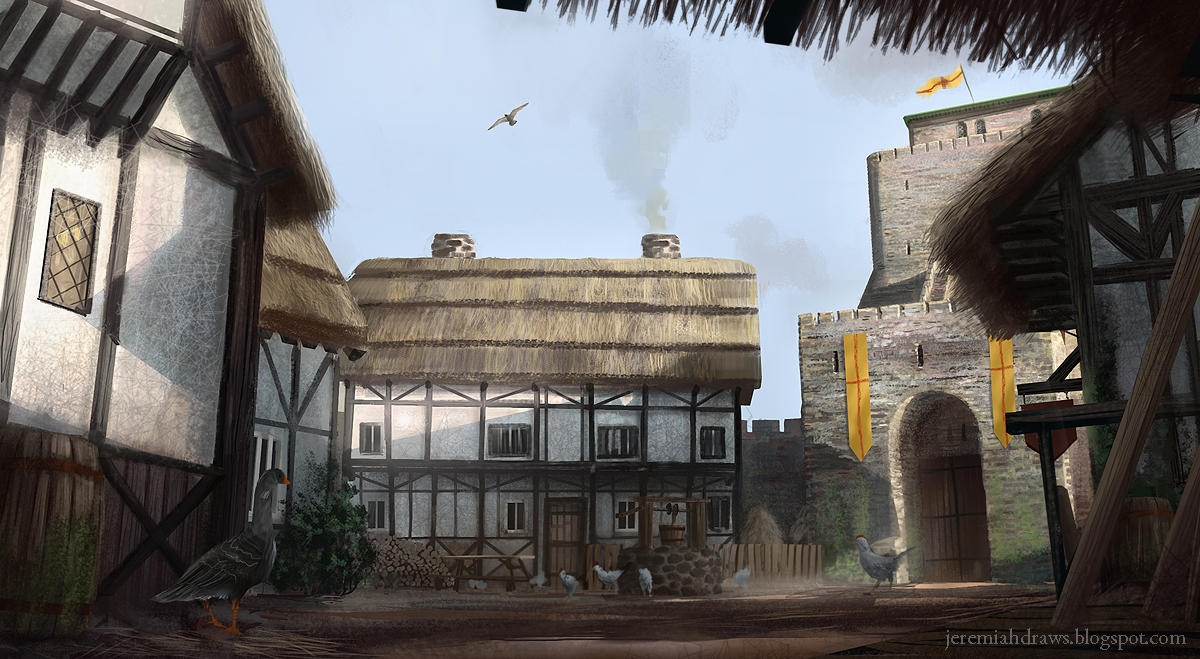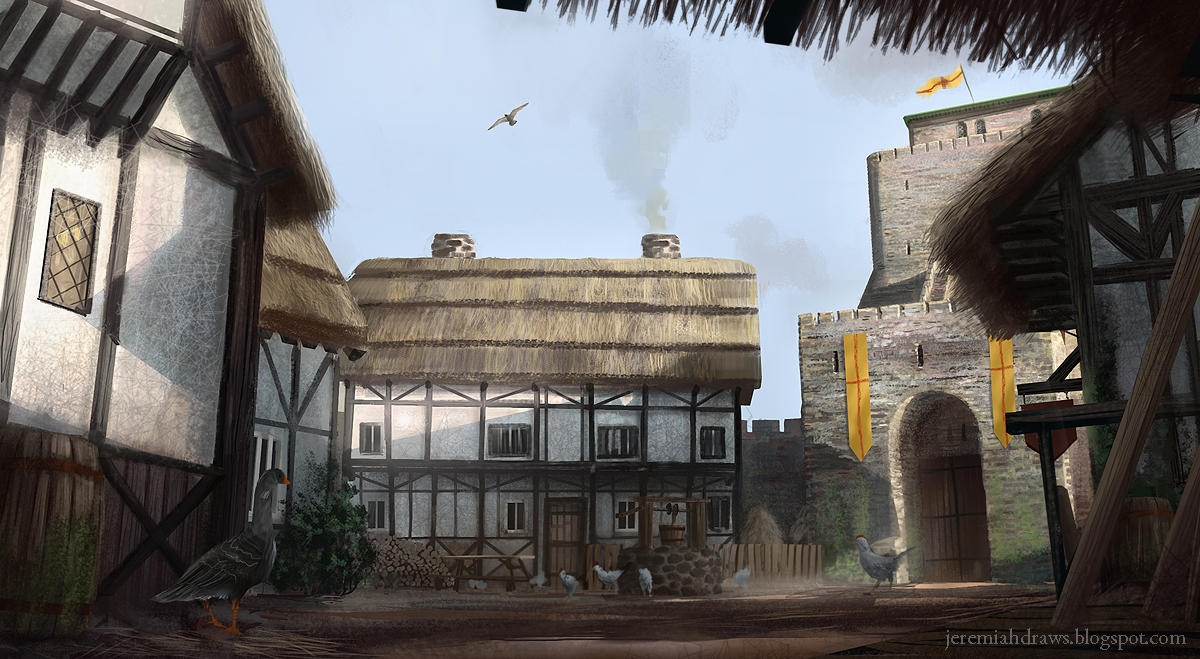 Watch
Here's another medieval environment, this time the small bailey (walled town) from my previous image
[link]
The convergence was handled in google sketchup, and the rest was all painted digitally.

I love medieval-themed pictures. This one looks so peaceful

Reply

This looks great. I really like how it doesn't look like some old forgotten place, but it looks like a town that is in use. It looks like it is being lived in. I was wondering if I could use this as the background image to a song I wrote called "The Town" It is an orchestral piece. I would give you full credit for the image, and a link to the song. The song would be posted on YouTube. Once again I really do like this image.
Reply

Reply

youtu.be/anas_uc5Pt4
Here is the link. if you feel like you need more credit in the description let me know what you would like.
Reply

This is where I belong. I was feeling ill but looking at this makes me feel a load better. If only I was born in them time. Deffo going on favs
Reply

I know what you mean. The modern world isn't half as great as people think it is, and the medieval past wasn't half as bad as we think.
Reply

Reply

That makes me think about Hyrule, the main city in the Legend of Zelda o/
Reply

I love it! The whole style and rendering really gives it that medieval feel. The stack of firewood, well and chickens really make it feel realistic and like it's in use.
One little feedback point could be that the middle house ends almost at the vertical center of your canvas and is completely parallel to the horizon, making it feel a little static to me. Otherwise, great stuff!
Reply