COMMISSION RULES

When commissioning any artist please keep in mind that there is a lot of time work involved with creating, planning and finishing to give you a great quality piece of art.
Commission isn't about just drawing on a paper and then coloring the stuff !
It's cool to explain what you want and give reference when needed, THAT SAID :For my part I like to say that the more freedom the client lets; the best picture he gets. That's not to say it you should'nt give any direction. YOU NEED TO ! But if the artist hadn't been free to really explore the potential of their own talent and vision, why have you hired THIS artist in particular then ?
About deadlines ;It is a first come first served basis. I also have the right to refuse any commission at any time obviously.
IMPORTANT:
Buyers do not own any rights on any commission, or other artwork I produce.Commissions will be yours to own, but not yours to make a market with (I.e: making prints of it of whatsoever that implies making money ! )
GUIDELINES
Colored in traditional mediums:It can be Acrylic paint, Airbrush, Watercolors, markers, or mixes.
No nudity,(unless it gets A REAL purpose) X or too over the top concepts

REAL PRICE In Euros (I'm from France)
You can use
www.xe.com/fr/currencyconverte…
to convert

SIZE A3/ 11x17"
DESATURED PIECES. warm/neutral/cold greys .Eventually with one dominant color

"CLASSIC" type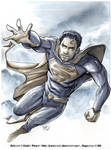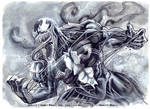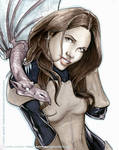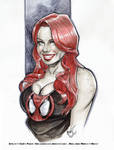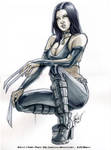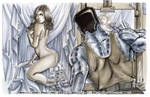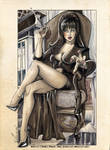 "DARK" type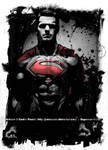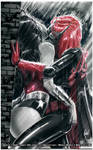 Head to thighs (3/4's) -150€
Full figure - 180€
Bust - 120€
EXTRA A2 sizes :
Head to thighs (3/4's) -200€
Full figure - 200 to 220€
CLASSIC TYPE OFFERS CAN BE DONE ON COLORED PAPER ! Same prices.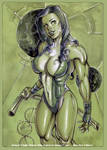 BLANK COVERS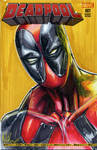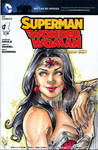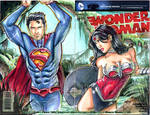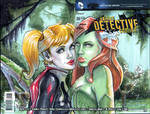 Head shot - 25€ ( inked)
Bust - 50€ (color or greyscaled)
Wrap around - 80€ (inks, color or greyscaled) 100 € with background
Additional characters/ or REAL background:
- Price will vary depending on the project.
ONLY.
/!\Shipping is not included in total price. It will be added when I get your location.
FULL pay is requiered before I start, no exceptions. I take the money when I'm done however...
IN CASE.
-100% Refund is ok at the thumbnail step. Refund will be -50% if the pic is started. and NO REFUND when shading/coloring step is on.
- DO NOT order a commission if you do not have enough money for it (I know it's obvious, but trust me: it happens.) or if you risk to cancel it.



INSTAGRAM
You can now follow me on instagram for more previews:
www.instagram.com/cedricpoulat…
I'm not quitting D.A ; of course. Instagram will be more usefull for wip & live pics, but D.A is still the place for my finished pics