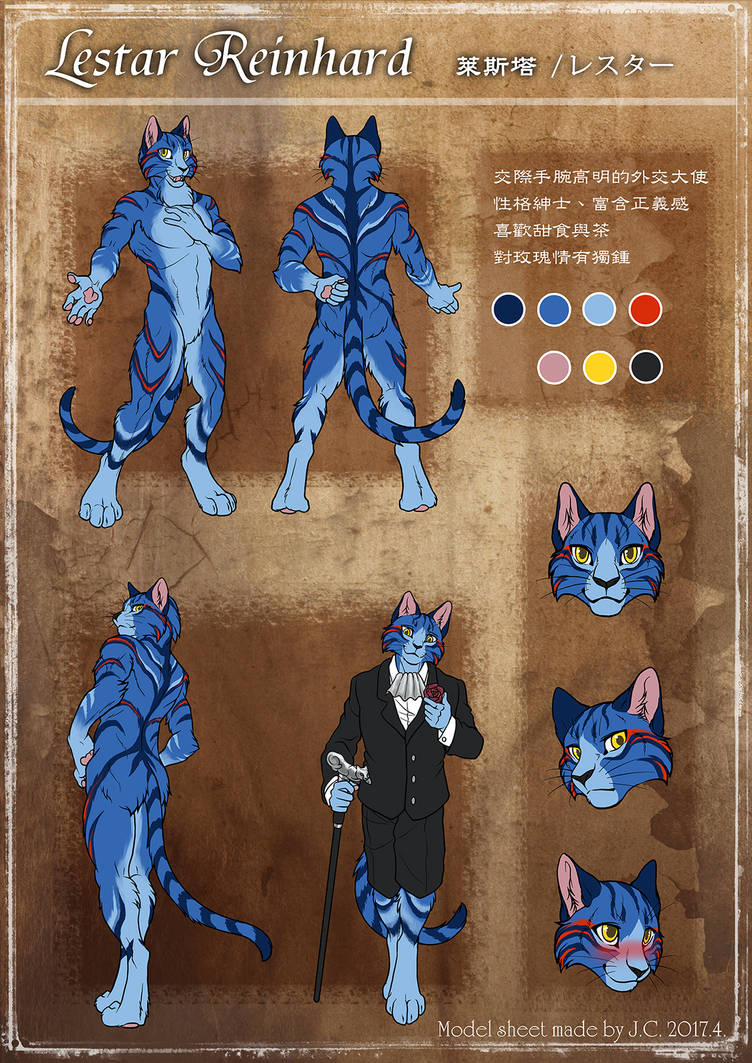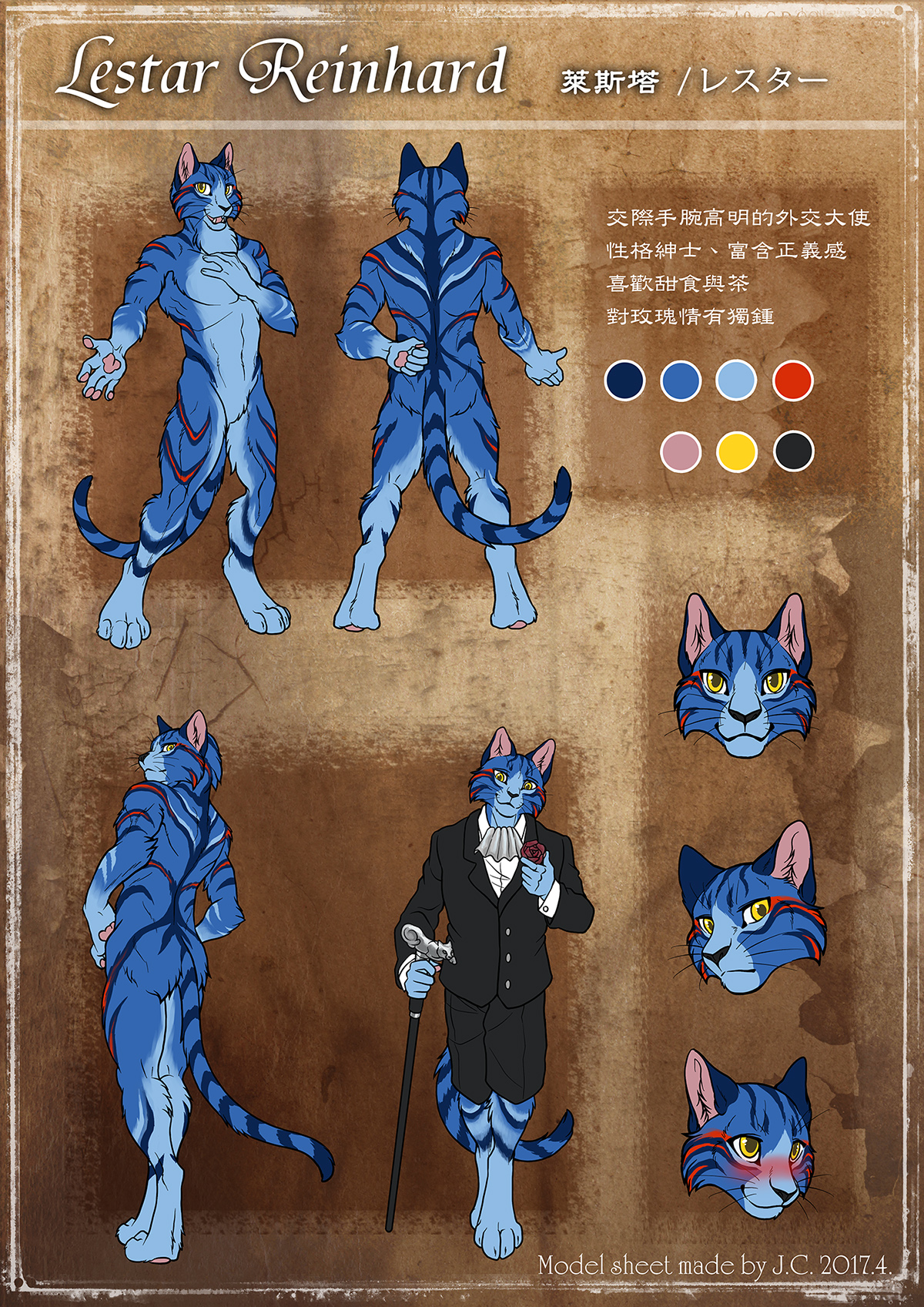 Watch
Model sheet commission for Wolfken, a local Taiwan fur. (
twitter.com/wolfnightsky
)
The character idea was from Dex Starr in DC comic (Red Lantern Corps)
I helped design the fur pattern, it was quite fun~
The Chinese part basically means he is a gentle cat, very good at social and loves rose & tea.
This character is looking for a good realistic fursuit maker to make him comes to life.
Please recommend realistic style fursuit maker if you know anyone could make a good-looking kitty, thank you so much! <3
Character belongs to the owner.
Artwork © J.C.
Please do not use/post/edit/trace without my permission, thank you!