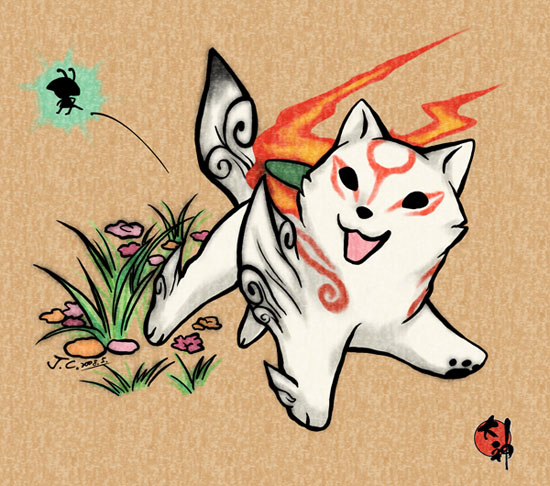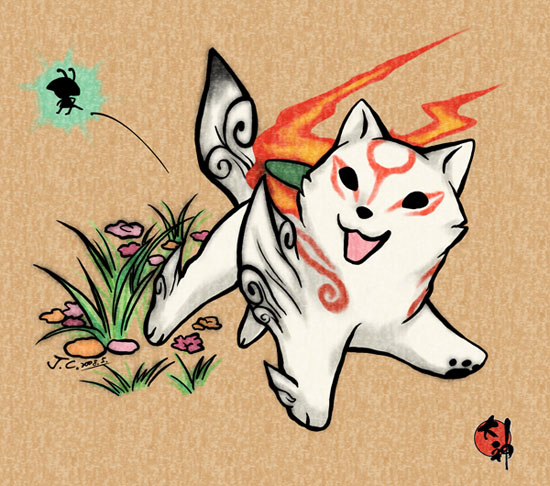 Watch
Celebration for the release of Okami WII edition!
I've seen many people upload their new Okami fanart, and I have the image of a chibi ammy on my mind for a long time, and this IS a good time to finish what came on my mind looong time ago.
I kinda like this style since it's faster for me to complete, also most foreign friends like it.
So, hope you like it too!
Amaterasu and the blabbing bug Issun.
Feel free to support me on Patreon.
www.patreon.com/jczilven
Most WIPs, sketches, High-res pictures...ect could be found there