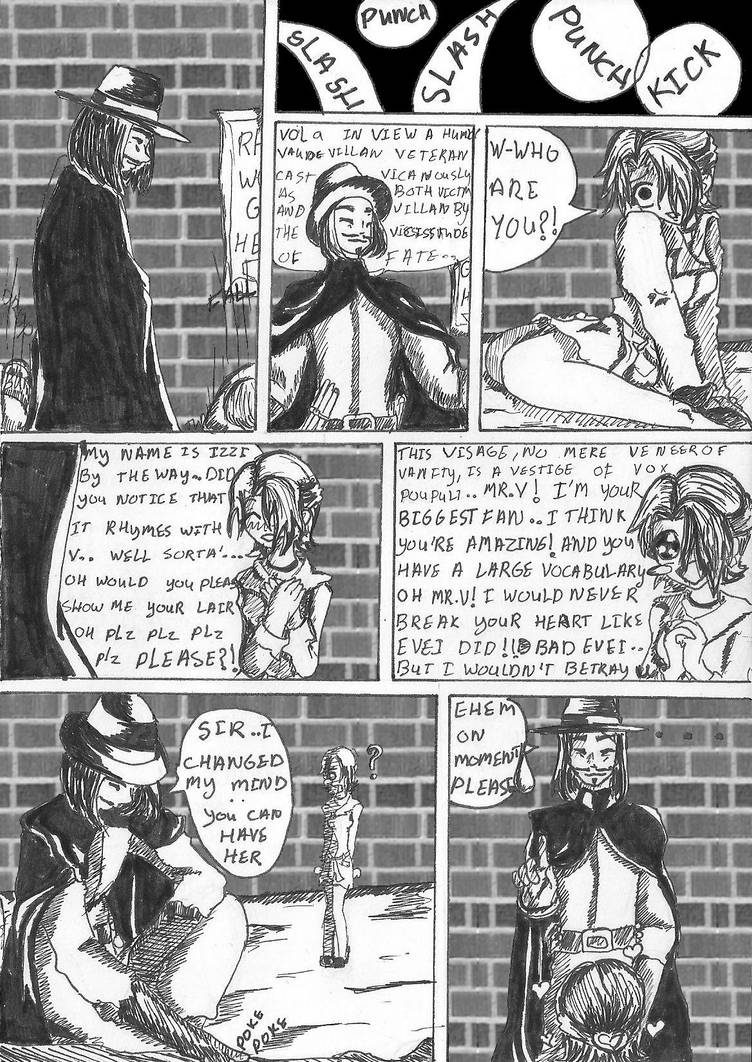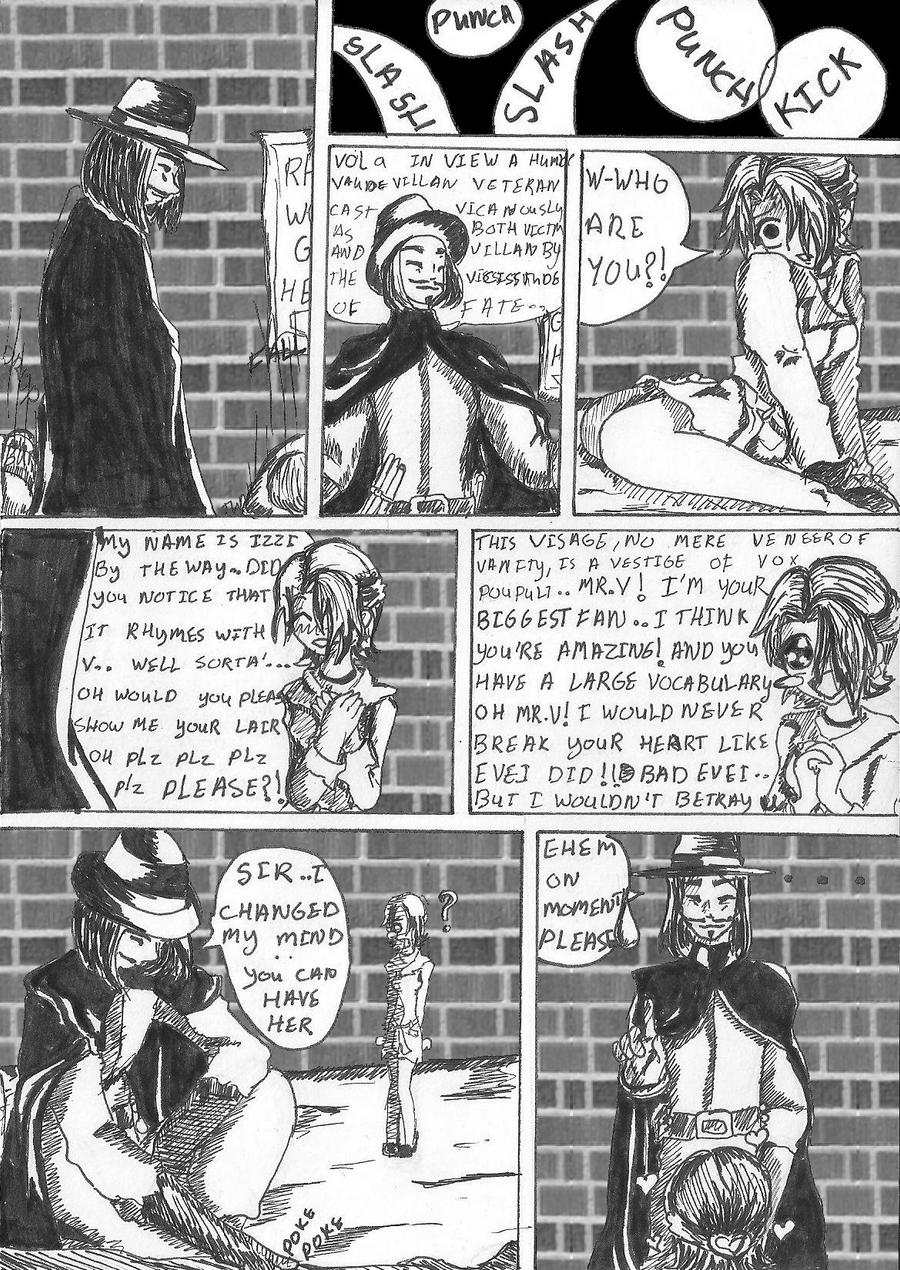 Watch
"Remember remember the fifth of November
Gunpowder, treason and plot.
I know of no reason why gunpowder, treason
Should ever be forgotů"

Read right to left!

Haha i remembered the wrong day originally, haven't seen the movie in so long, thought it was the 4th of Nov.

I decided to make a fan comic 'cause i enjoyed this movie so much.. of course i procrastinated until the last minute, wasn't able to finish it until after midnight.. so i guess now at 1:22 AM Nov. 5th officially.. so i hope i remebered it well enough!
Thought doing a "What if I were in Evie's shoes?" so don't forget to look at the Evie shoes, i would never in real life wear anything like them!

oh and the brik wall was done by computer..