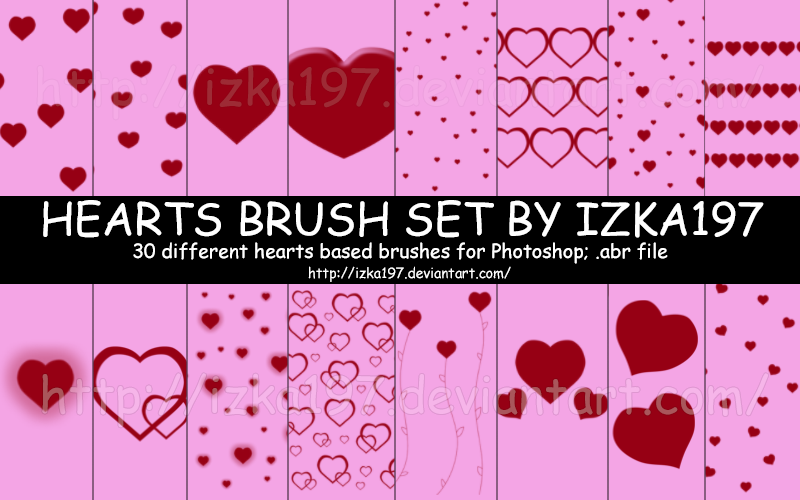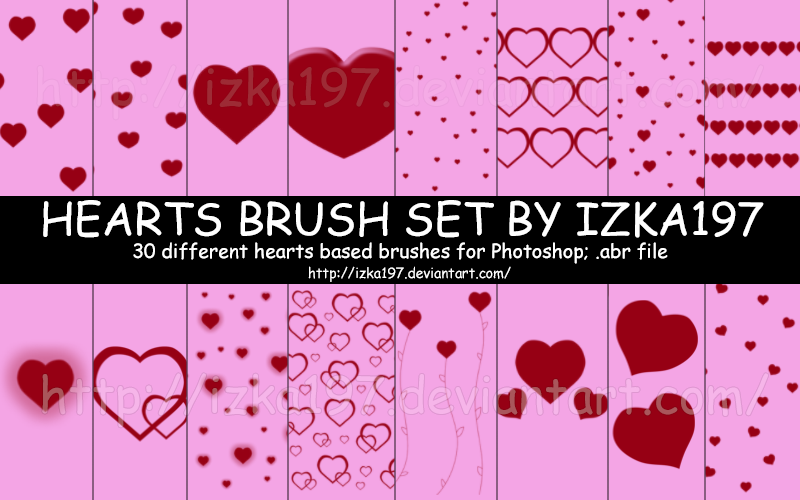 Watch
PAYPAL COMMISSION INFO || POINT COMMISSION INFO || MY GALLERY

_______________________________________________________________________
30 different heart brushes for Photoshop
.abr file
done with PS CS6

-you can use them as you wish, also in prints, commissions etc
-DO NOT RESELL the brush set
-DO NOT CLAIM AS YOUR OWN
-credit & link back not required but appreciated
-I'd love to see what you create with them!
hearts brush set © to =
izka197
check my other brushes:
[link]

I love these brushes, but how do I download them??
Reply

Reply

perfect. first thing i've ever bought on here. well worth it. thank you :3
Reply

So many lovely heart brush designs~ Good luck with your sales on them.

Reply

Those heart brush designs look very nice.

Reply

How do you make make these?
Reply

These are made in ps cs6 and I used a tutorial found here somewhere, if you look through the art you will find some tutorials on how to make brushes

Reply