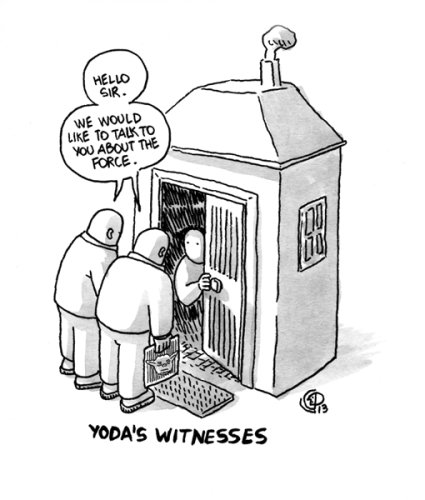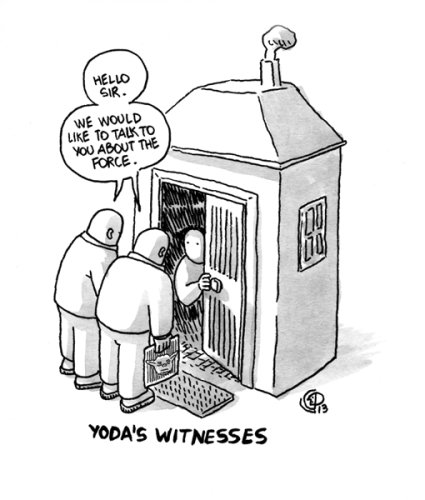 Watch
The force will save you (no, I'm not a Star Wars fan).

Reply

It's probably my less "thoughtful" cartoon, but is also the one that makes me laugh each time I see it. I suppose it means something

Reply

I had a dream when I was a kid that I had a lightsaber hidden in the armrest of our couch.
Reply

I hope you cut all that couch to pieces in order to check if there really was a lightsaber there
Reply

Boy, I really wish they'd visit ME!
Reply

Haha, I would like to see them some morning at my door as well!

Reply

No you don't want to! After you kindly close the door they'll reopen it with the force!

Reply

Reply

Reply