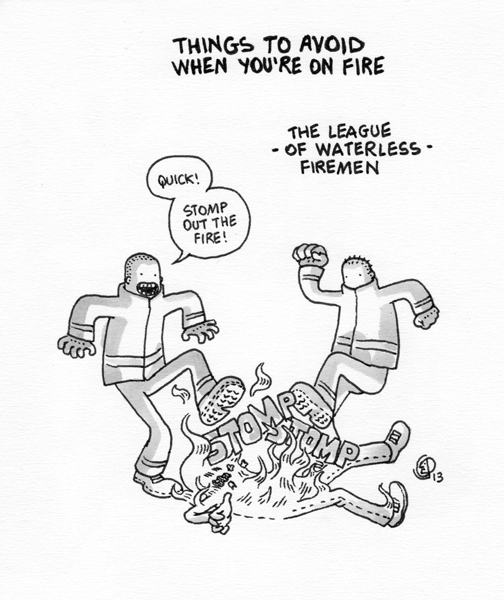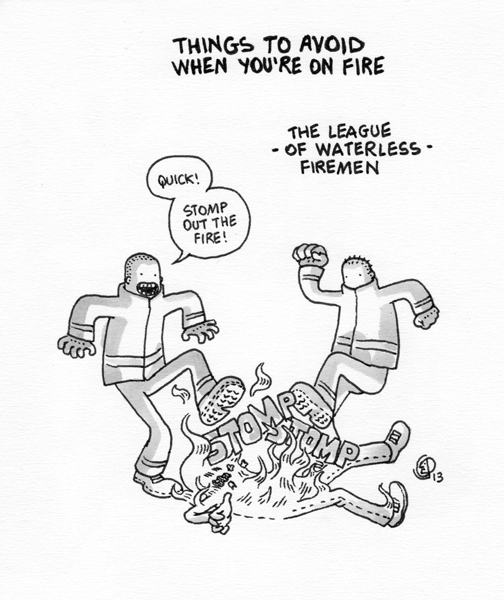 Watch
Sooo, it's becoming a series after all, and I mgiht be planning a book


Avoiding those guys it's definitely a great advice for when you are on fire, my friend...


Reply

Definitely! I think they should distribute this guide in schools so kids can be ready


Reply

They seem to be really into it though.
Reply

I've heard of those guys. They're REAL men. Feet only, man. Feet only.
Reply

Reply

Hahaha!! This get better and better every time.

Reply

Weeeh! Yesterday night I wasn't sleepy and brainstormed Jelena with new ideas for these, and I was even good enough to write them down. Now I have 23 new ones, though I'll probably not make them but make up something different

Reply