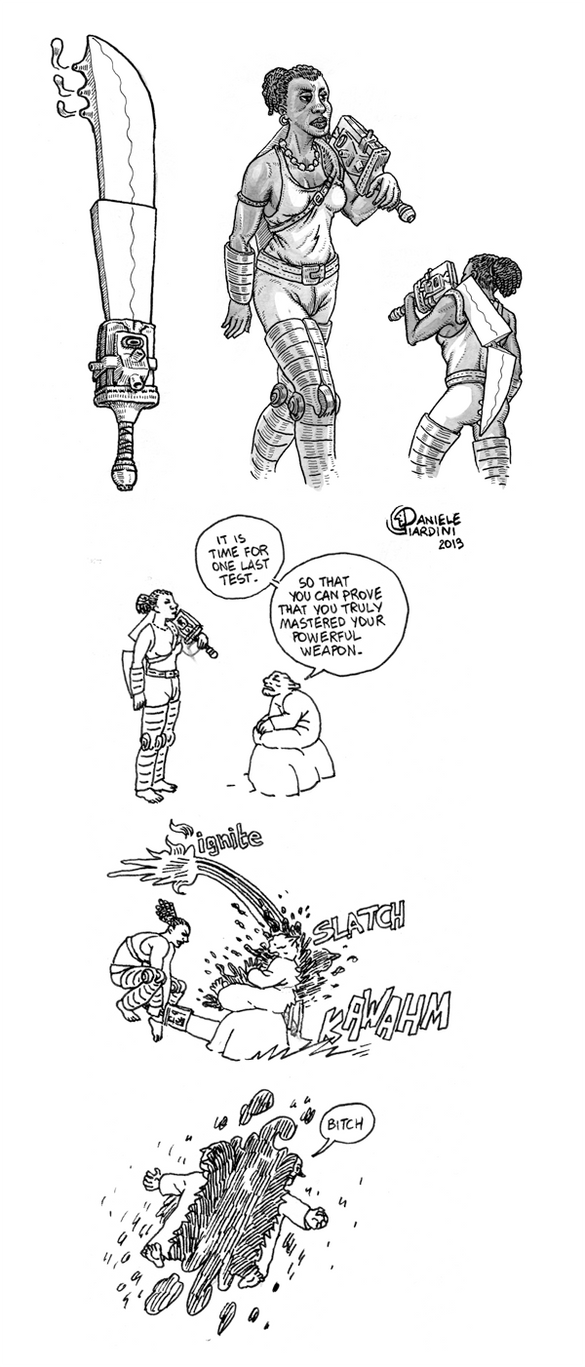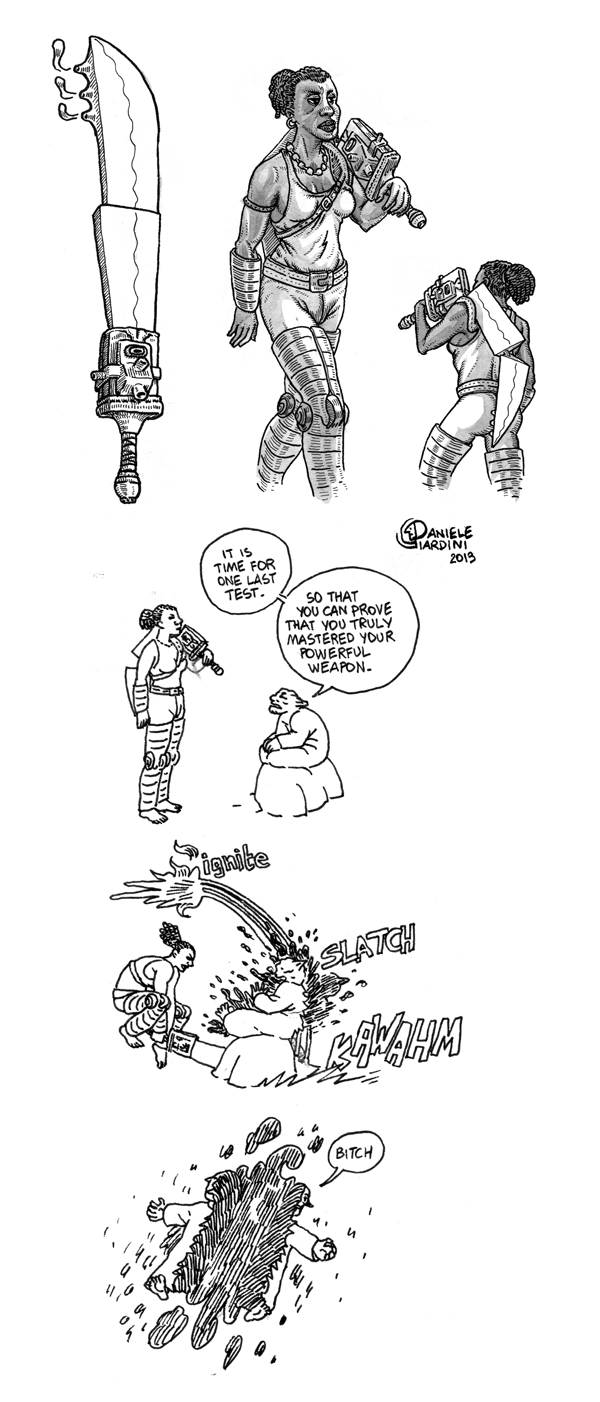 Watch
A drawing made for a tiny contest on Indie Vault, where you had to invent a magic weapon (in my case, I called her Esperanta).

I think this replies my previous question about the character.

Love these sketches Daniele, and it seems she definitely got the hang of that weapon.

Reply

Thanks Diego! And ahaha, I read this comment first and was wondering what previous character question you were talking about

Reply

Reply

Reply

This happens all the time, I hear.
Reply

Ha ha, awesome. Are we going to see any more of that fantastic story, with the search for god and the robot? Love that story.
Reply

Thanks! And I would love to continue that god and robot story, and I plan to sooner or later. But since I'm completely involved in game development lately, and I code/design all day, that puts me in a state of mind where I become unable to make long comics. Just recently I was able to get back to hand-drawing

Reply