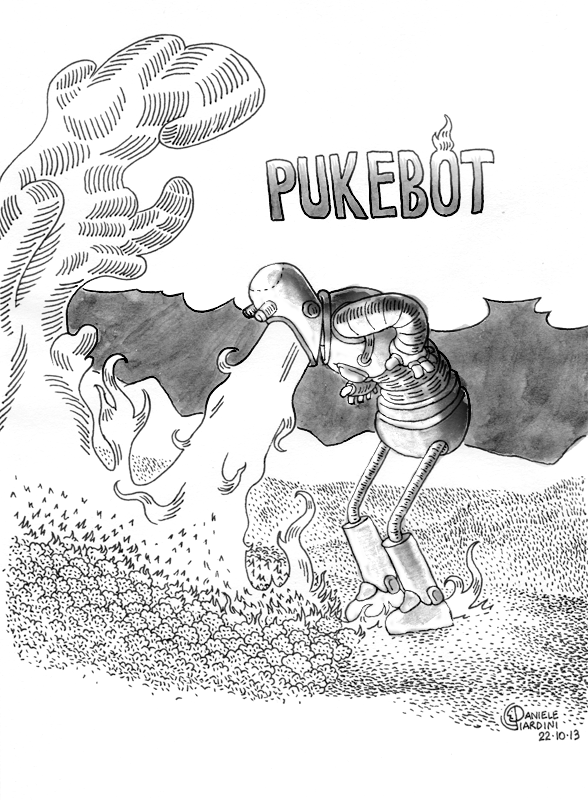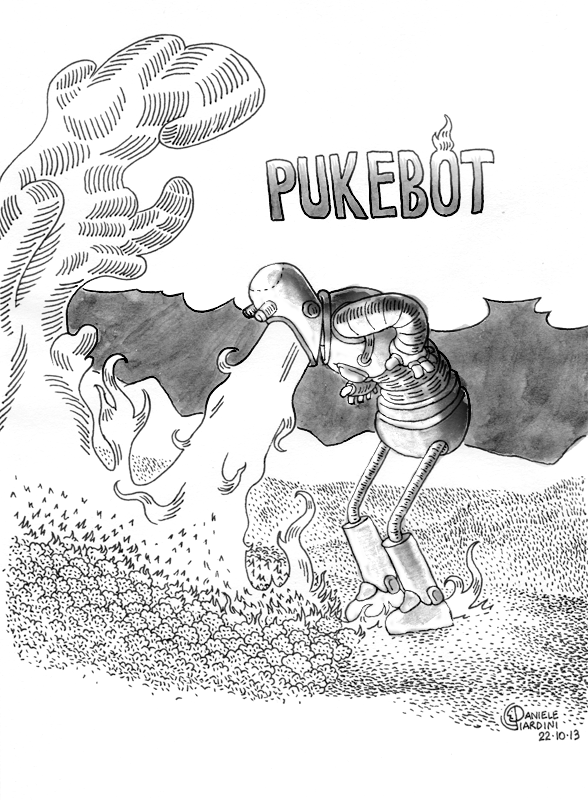 You don't want him drunk!
Marker and Pentel brush, plus a little adjustment with Photoshop because I made a mess with the greys


Your keep on blowing my mind with new material XD
Reply

Hey, very useful in the elimination of weeds!
Reply

I like much this and also the previous post's robots! It seems a brilliant concept, it would be fun if you drew a story with similar eccentric robot characters.

And these greys are really nice, not a mess at all... are they washed ink or watercolors?
Reply

Thanks Kostis!

The greys are less messed up because I made some Photoshop adjustments, but initially I just made the robot all grey, and it looked terrible. About a story, Jelena and I are slowly preparing a robot anthology, for which we already made
Mega Dick
and
Memories of Ella
, and we thought these could be additional illustrations to add there.
Reply