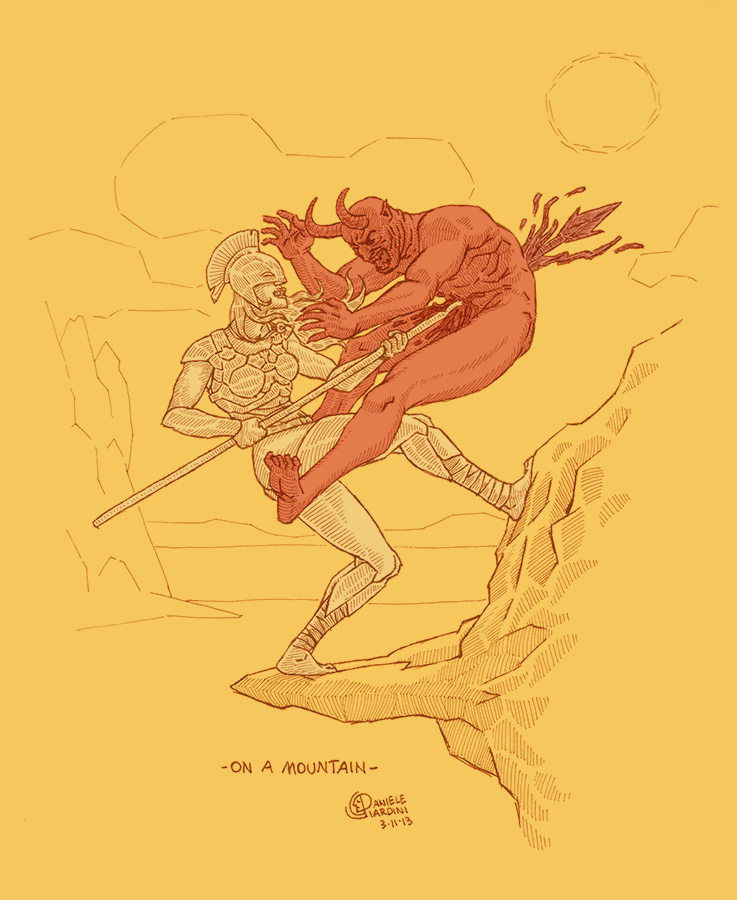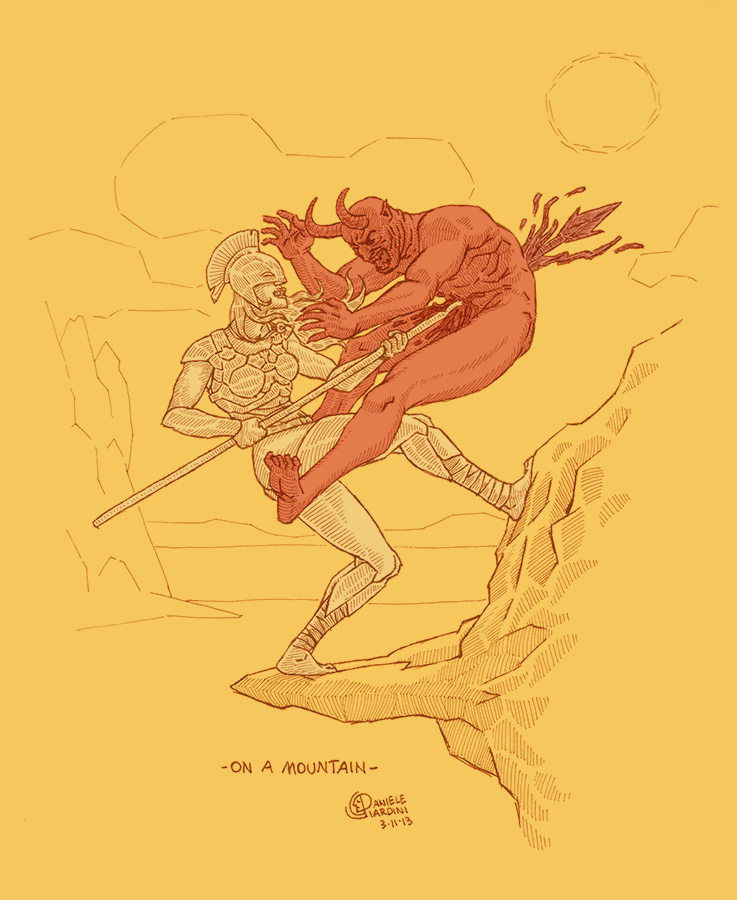 Watch
After years of not using pencils, yesterday night I used them! It was weird but fun, and I did this *_*
(original is black & white, and I added colors with Photoshop)

That must hurt!

Great composition and supercool helmet!

Reply

Thanks Diego!

That Esperanta weapon drawing awakened in me a weird desire of drawing epic scenes

Reply

This would look good on a tarot card or something XD
Reply

Tarot cards! I wanted to make them a while ago. I suppose everyone wanted to make tarot cards sooner or later xD
Reply

It looks super-dynamic!
My love is into strong women, I knew that

Reply