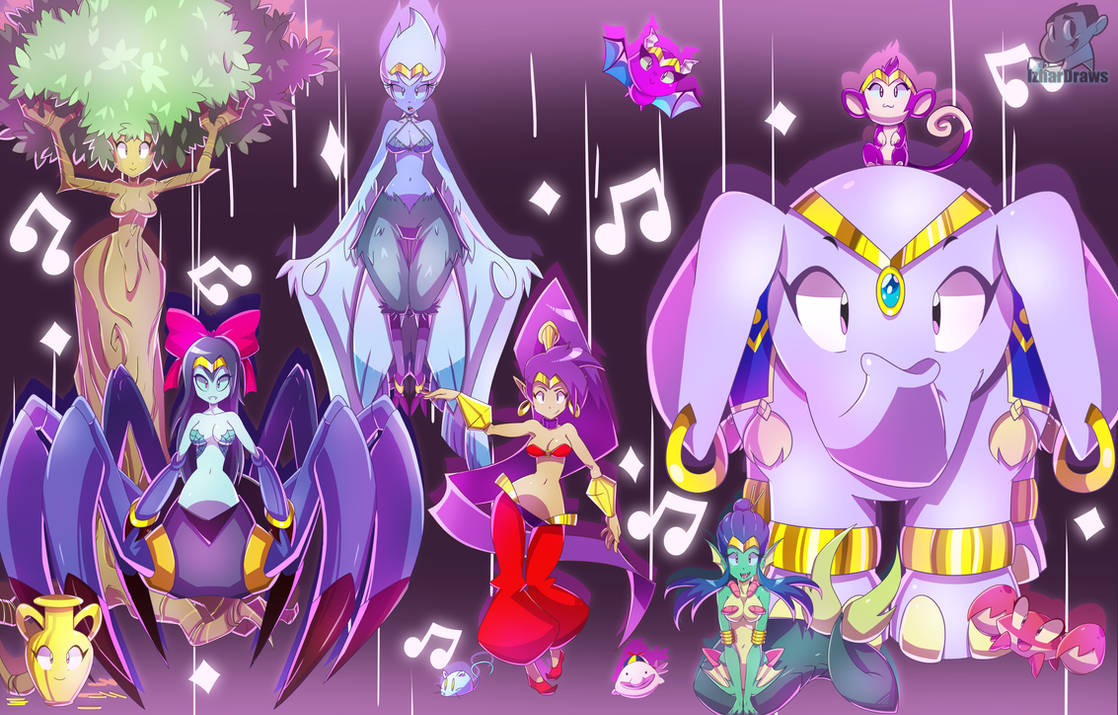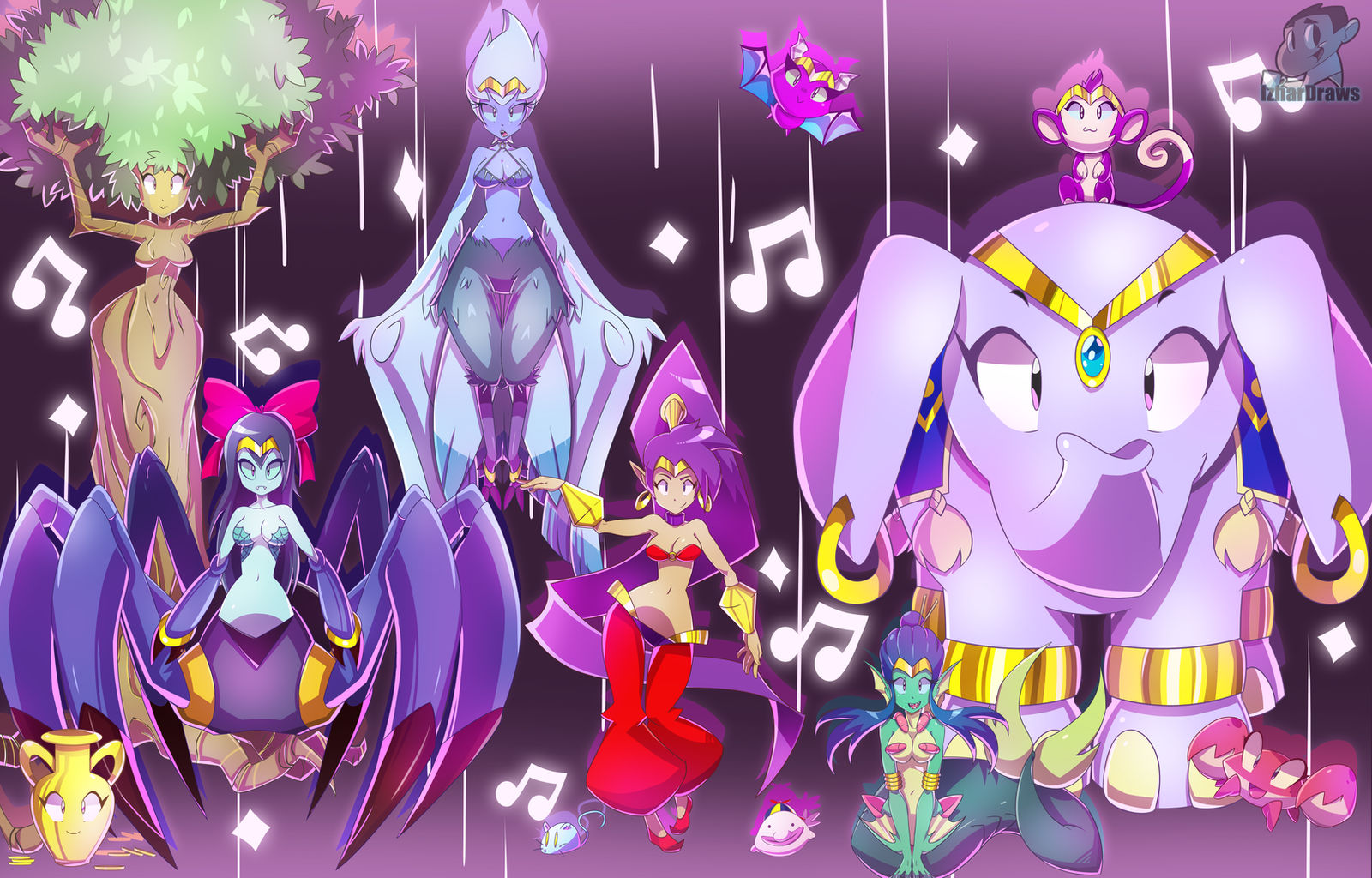 Watch
I took awhile to finish this but i finally did and it was worth it c: Shantae's Transformations
Time spent on this i'm unsure of due to college and work though :/
Anyways i hope you like this

SPEEDPAINT HERE:
www.youtube.com/watch?v=HnOLiw…
sketch -
Other recent Shantae Drawings -
I'm gonna begin with saying that I really enjoy the idea behind this one. A showcase of all the transformations in Shantae's last game, all combined in one single picture, is a very good concept in terms of fan-art. All of them upfront, facing toward the viewer, with a clear expression, all circling in their position toward Shantae's traditional half-genie form, which stands in the center. As a fan of the series, I think it's a pretty good showing.

I like how you've adapted the size and width of most of the transformations, be it to stay true to the size as portrayed in the game, or whether it would make more sense for them to be slightly different. The way you've changed the elephant to make him appear a little larger, or the tree to be slightly taller does makes for a good effect, making them stand out. Despite the number of different forms in display, though, you've managed to make sure most of them get enough space, to make sure that they can be seen, either through some negative space being nearby, or by making sure that their size in itself would make them stand out.

A point which comes off as both a positive and negative, though, would be the reproduction of the dance effect from the game all of these transformations are coming from. While it is a testament to the mechanics and aesthetics of the game in itself, the shadowy silhouettes behind each forms do kind of muddle some the colors as well as come in conflict with other transformations and their own silhouettes as well, making the image look very slightly blurry and busy in some small respects.

It does not detract, however, of the frontal lighting and how it reflects on each forms and the main character of the piece herself, which is still quite nice despite the focus on the color purple, which is an ambiguous color when it comes to color theory, as it can occupy both warm and cold positions. There are, however, enough warm colors, such as the golden accessories, to balance things out and bring out the necessary elements into focus.

Despite all these slight problems, I do believe however that it is a strong showing of a great concept, a fun little homage to a series and a character that brings out fun in its many incarnations, much like this piece.
The Artist thought this was FAIR
25 out of 26 deviants thought this was fair.