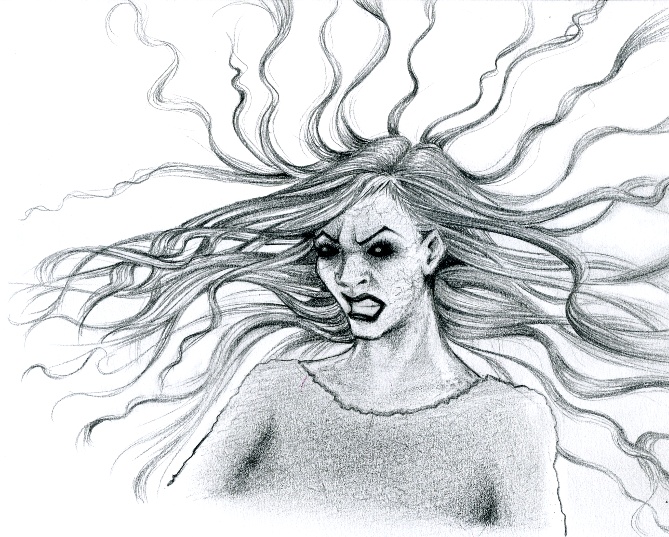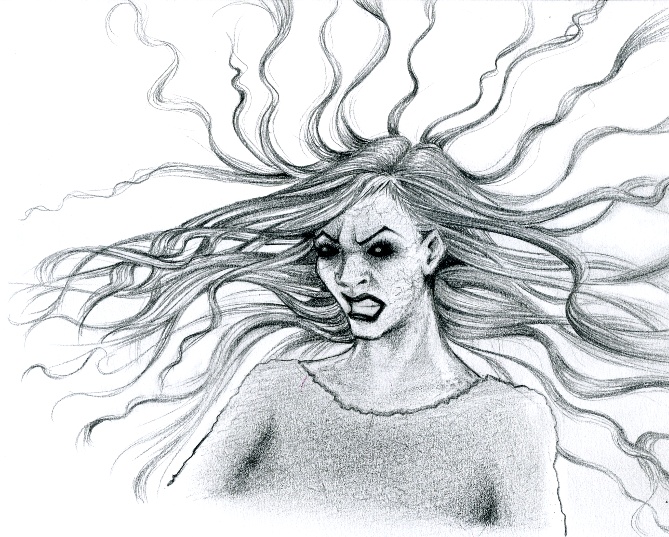 Watch
Hmmm, I was actually pretty happy with the way this came out, the only problem being that it's too small in size and that I didn't use a reference. Thus, please don't expect her to perfectly resemble Famke Janssen in that role: it's more of a sneak peek into the way I see her, and I also wanted to make her look as scary as possible.
Took quite a while to draw (time that could have been spent on making a better one, using a reference and A4 sized paper at least...) but I enjoyed every single minute of it. What can I say? I loooooove the Dark Phoenix!!!


Great work with the hair and the expression! Really strong. The only thing I though about was the shirt, which looks just a little flat to me compared to the great shading of the rest. Wonderful work.
Reply

That can (and will) be corrected I think. Perhaps I should accentuate the knitted texture of the fabric. Thank for the pointer.

Reply

The new dead look for Dark Phoenix got a lot of beef. But I thought it was beautiful art direction for the movie to go in.

big phoenix fan as well as Famke fan as well!

The hair really is nicely done, it has very well done physics in the way that it floats.
Reply

Sorry for the late response, I was a bit busy...

Thank you for your comment, I absolutely agree with you: the third movie was great, the best so far in my opinion. There was so much more emotion and drama than in the previous two, and yes, the visual aspects of the film are really to be praised. I would really like to see where they indend to take it from here, but I guess we have a long wait ahead. (If they decide to continue at all...)

The hair was difficult (and in the same time very enjoyable) to do, but I guess it payed off. Thanks!
Reply

...This is a movie I didn't see so far...
But it's a nice drawing anyway!

Reply

Thanks!
Oh you absolutely MUST see it!!! It's such a good movie! All of them are, actually. But I'll shut up: I know how I personally hate when people try to convince me that I should see a movie.

Reply

I love the Dark Phoenix too!

Her expression is really scary and her floating hair gives a great boost to the whole pic. But why is it a problem you didn't use a ref?
Reply

Cool! I knew you would, I mean you seem to love X-Men in general and the Phoenix is such an exciting character! Really scary? Good.

Floating hair? Even better.

It was a pain, but I loved it: I wanted to represent that immense energy that surrounds her.
I guess it's not really a problem, but I've been promising myself to draw a portrait of her ( a proper one), and also I see such wonderful renditions of her all across DA, and I'm green with envy.

Still, these sketches were mostly made with the intention of making myself enjoy art again. To draw for the pure fun of it and not criticize myself too much. DA can be a little intimidating, what with all the excellent artworks all around. Sometimes I don't want to draw because I can't make my pictures perfect.
Whatever, I'm over that now... If only I had time...

Thank you for your wonderful comments, they made my day!

Reply