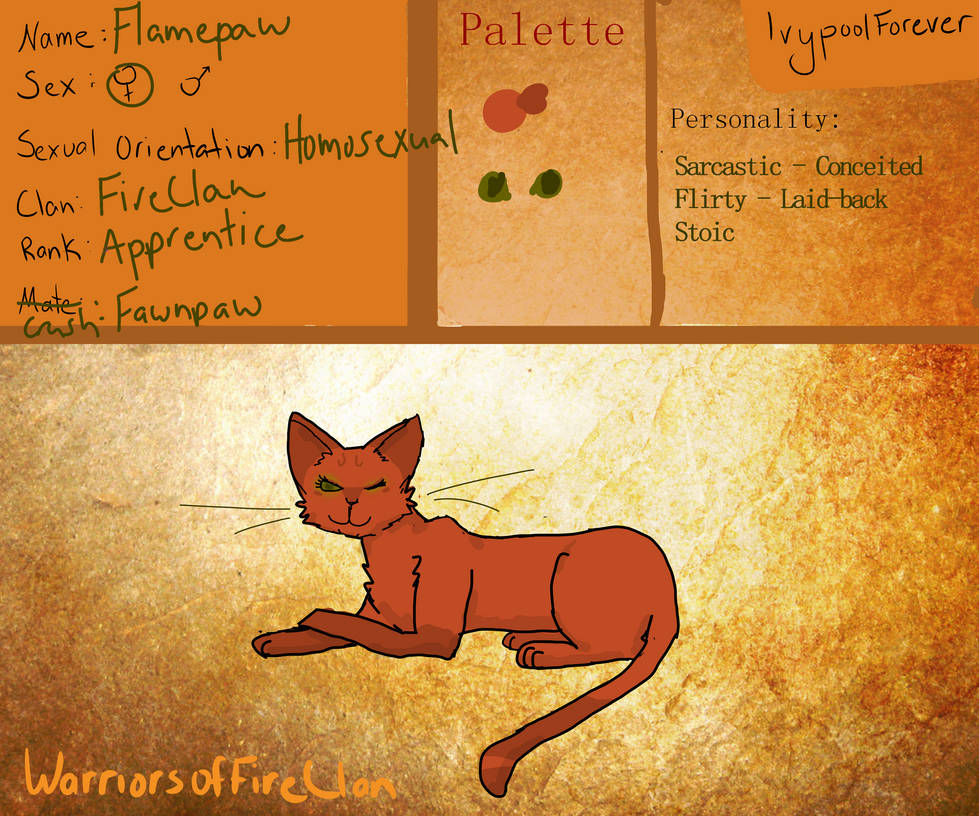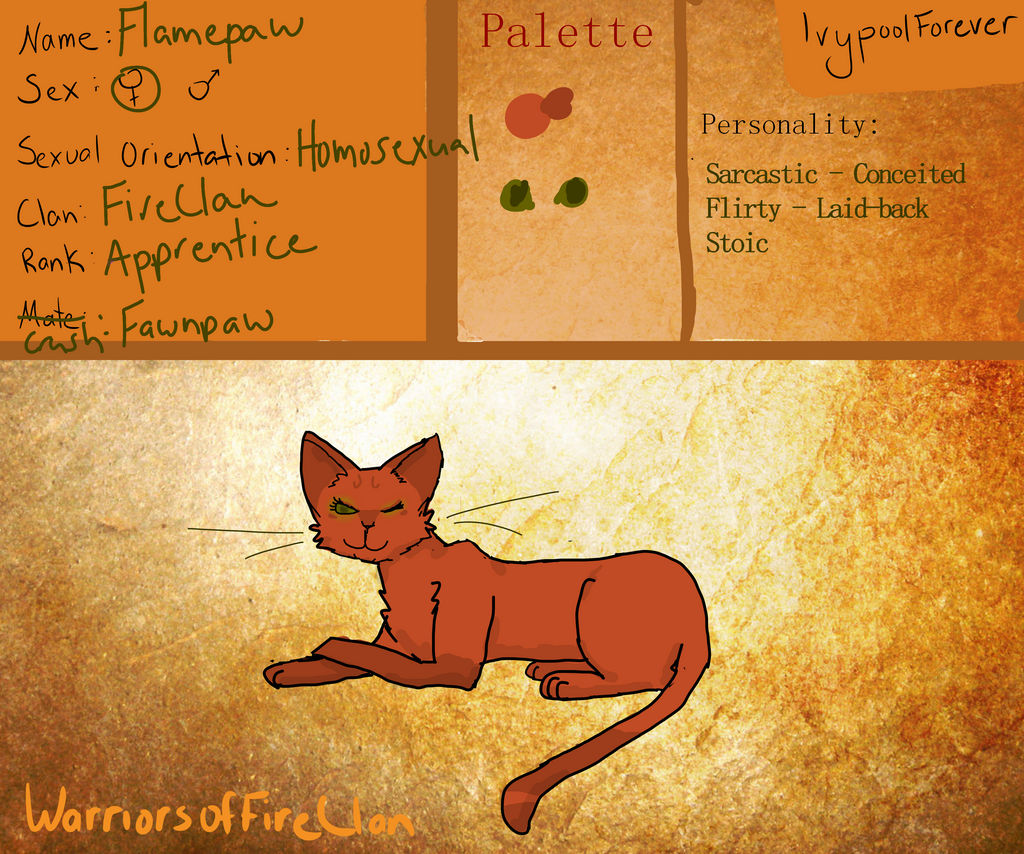 Watch
- - - - - - - - -

B A S I C S

Name: Flamepaw
Gender: She-cat
Sex: Female
Sexual Orientation: Gay B)
Clan: FireClan
Mate
[ ] Open [x] Closed (Maybe Fawnpaw)
Belives in: StarClan

A P P E A R A N C E

Pelt: Russet with darker markings
Eyes: Dark green
Height: Average
Weight: Light-Average

P E R S O N A L I T Y

Virtues/Positive Traits: Can be sweet,

Flaws/Negative Traits: Sarcastic, Sometimes mean, Flirty, Conceited

L O V E L I F E

Current Mate: She likes Fawnpaw owo
Past Mates: N/A
Sexual Orientation: Homosexual
Kits: N/A

H I S T O R Y

Brief History: Flamepaw never really knew her mother. She hides her feelings about being gay and her family by acting flirtatious, casual, sarcastic, and often mean. Only Fawnpaw has succeeded in opening her up and letting her be who she really is.


- - - - - - - - -



Application: IvypoolForever
Art: IvypoolForever