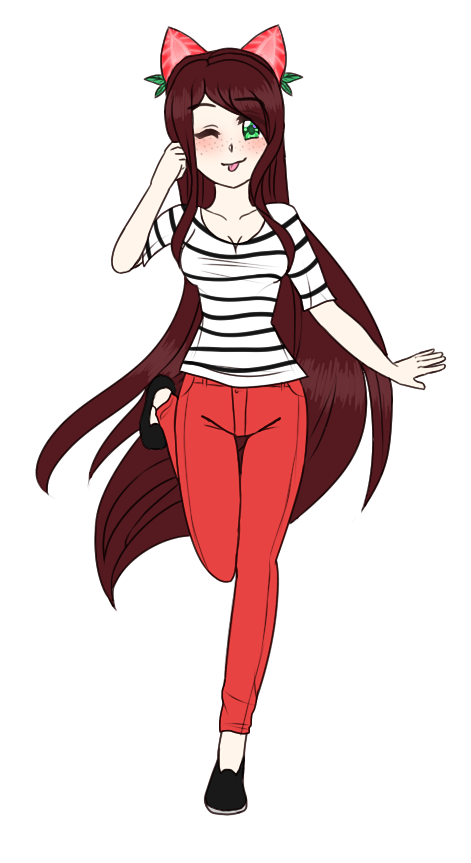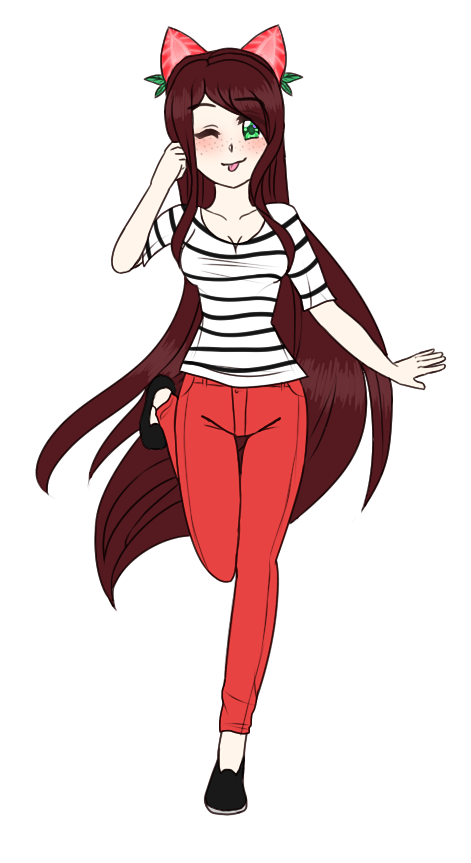 Another OC I adopted from
LewdTea
and redesigned!<333
I'm happy with the results tho!~ ;w;
Shes a strawberry cat humanoid!
Read if you like!
Name
Aiko Furuta

Nickname
Strawberry
Age
18
Gender
Female
Pronouns
She/Her


Status
Single
Relationships
N/A
Occupation
Reads books for young children at a library
Species
Strawberry Cat
Body Type
Tall Busty Curvy
Height
5ft & 9in
Weight
121 pounds
Eyes
Emeral Green
Hair
Strawberry Red
Personality traits
Cheerful, Kind, Creative, Loving, Sometimes Loud
Likes
Making people laugh, eating fruit, jeans, cute keychains, reading her moms old manga, watching horror movies, dancing in the rain, watching the lightning, brushing her hair, being with her mother, cleaning her room, looking at her freckles
Dislikes
eating meat, spiders, pillow fights, breaking things, drinking, spending her earnings, when more than one person wants to talk to her at once
Aiko grew up in the northern side of Japan with her mother in a small house for two. When she was little, around 7 she wasn't as open and happy as she is today, she was picked on because of her ears, she wasn't the only one picked on though. Other children like her had similar traits. Eventually at the age of 13 the bullying stopped, she became more open about herself and started to talk more. One day she heard a group of slightly older kids making puns and she invited herself in to the conversation. She learned some of her puns from them, and she hasn't forgotten them. She hung out with them most of her school years, they were the ones who opened up to her first! Until they graduated, when she was 17, she didn't really see them after that. She thought since they helped her so much she would do the same for others. She started cheering up sad people by talking to them about her past and letting them talk about their problems. She tells people jokes that make some peoples days. She thought she was doing something good, making people happy like her is what she wanted.
+++
Art/OC Munchkin-Munshi
Do Not Repost,claim, or post without my permission!