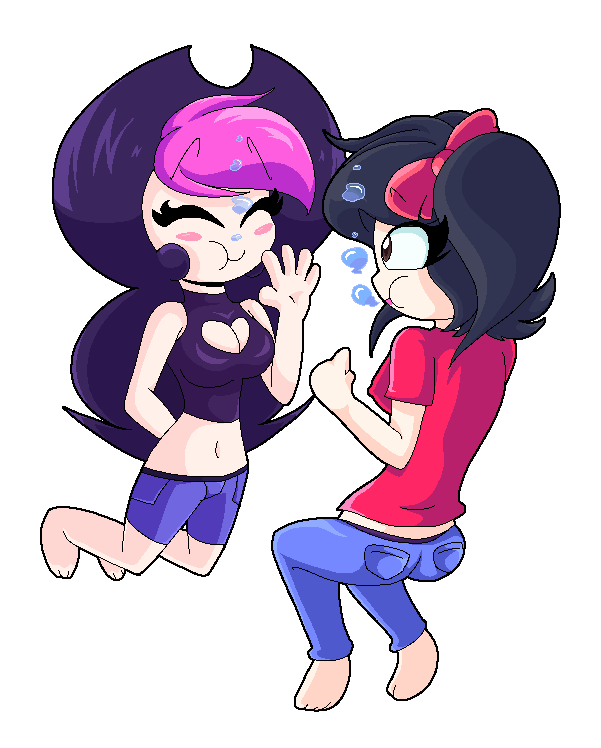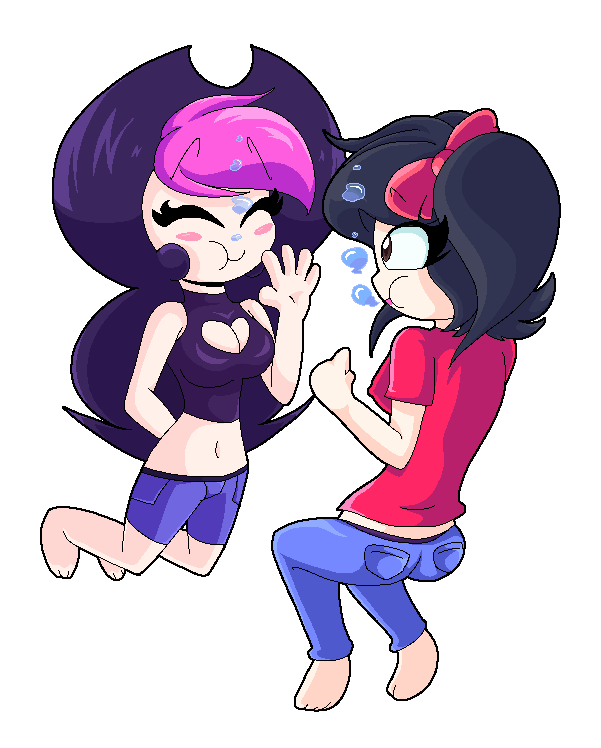 Just a bonus pic for

and all, and i had to put a sequel as of this picture "
(AT) Julie
" so she was swimming under the ocean around, and as later she meets ovina down underwater and became friends with her! :3
So i had to animate a pixel animation of them so it can look pretty as hell, and i was using other animating software to animate this loop, but kinda took me longer than i thought so yea.
welp... hope you like it!!
Ovina (c)
IVOanimations
Julie (c)
UWblossmZH2O
*finished on Paint Tool SAI, and Aseprite*
This picture I really like I like seeing Julie and Ovina cute tiny little bare feet underwater. I also notice you didn't draw Ovina in a bikini that's fine with me. I really hate bikinis with girls underwater. I think it make them look ugly. If I have one criticism it's the feet they look a little padded I don't want them drawn too realistic but that just a minor nick pick. I like how you animated the picture it is pretty nice and I like to see more of Ovina underwater barefoot. maybe visiting Veronica maybe? Who known? I like this picture.
The Artist thought this was FAIR
5 out of 6 deviants thought this was fair.