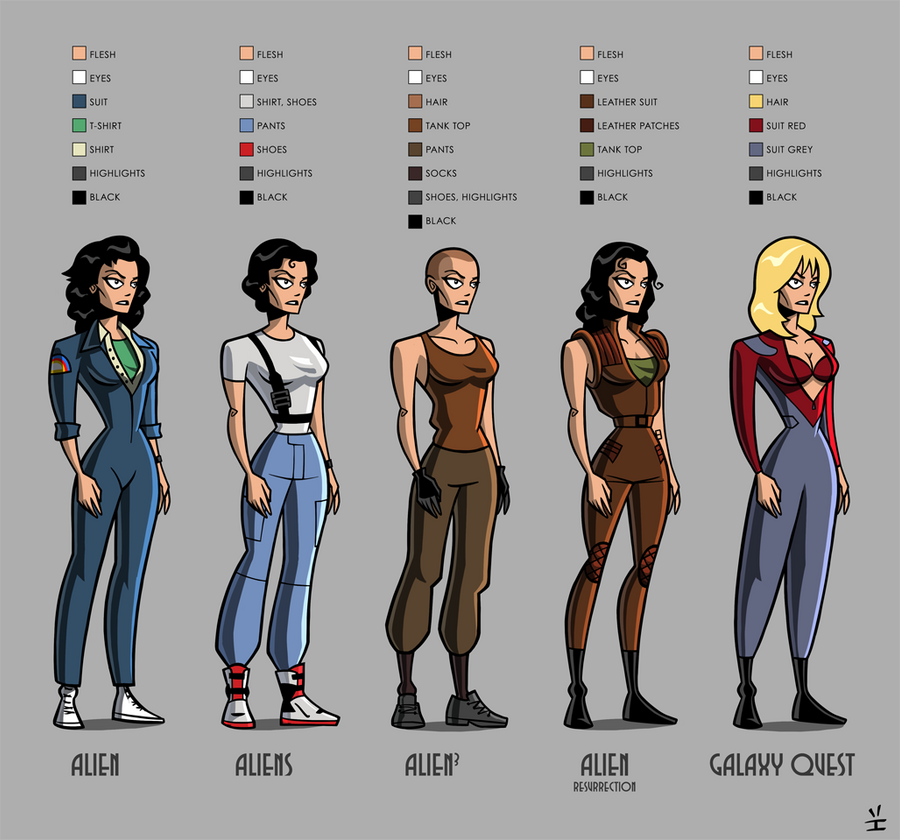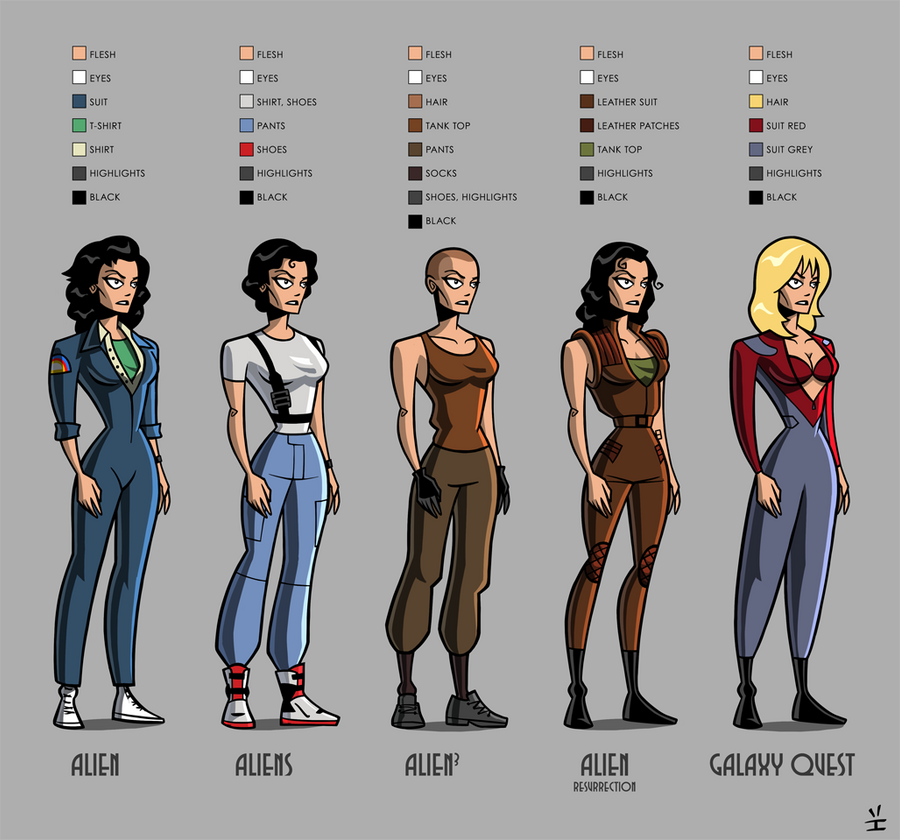 Watch
Part of my fantasy of an "Alien" animated show. I made one Ripley template and dressed her up with an outfit from each movie of the series. ...and a bonus one from "Galaxy Quest".

I had a character model sheet from the Batman Animated Series as a reference to help me out with doing this piece.

I'd love an animated show!!! And your style would be great for it!
Reply

What is really funny about this is I am currently watching Galaxy Quest on Netflix while searching for xenomorph things.
Reply

haha wonderful, that completely made my day! I so want to see this animated show now!
Reply

Reply

I love that you included GALAXY QUEST

Reply

Reply

Reply

They look great. I don't require Ripley in Galaxy quest though?
Reply

Just for kicks. It's more of a tribute to Sigourney, here.

Reply

Reply

Reply

Reply

Reply

LOL Why is Galaxy Quest on there?! Bonus cleavage screen time?
Reply