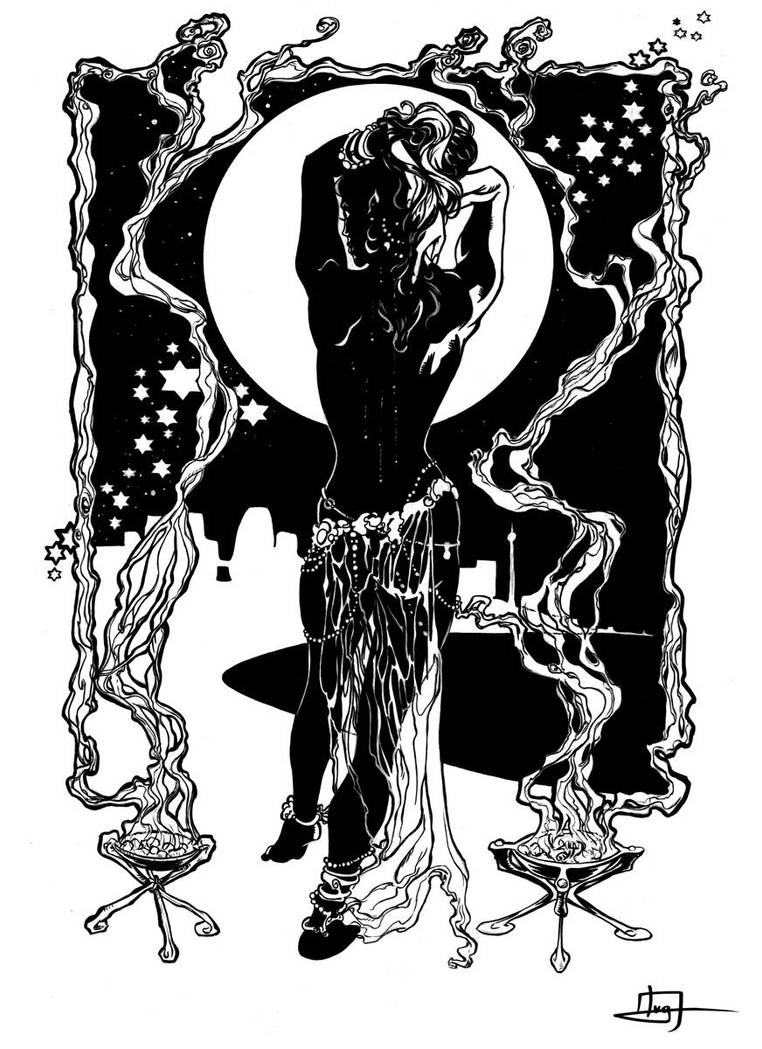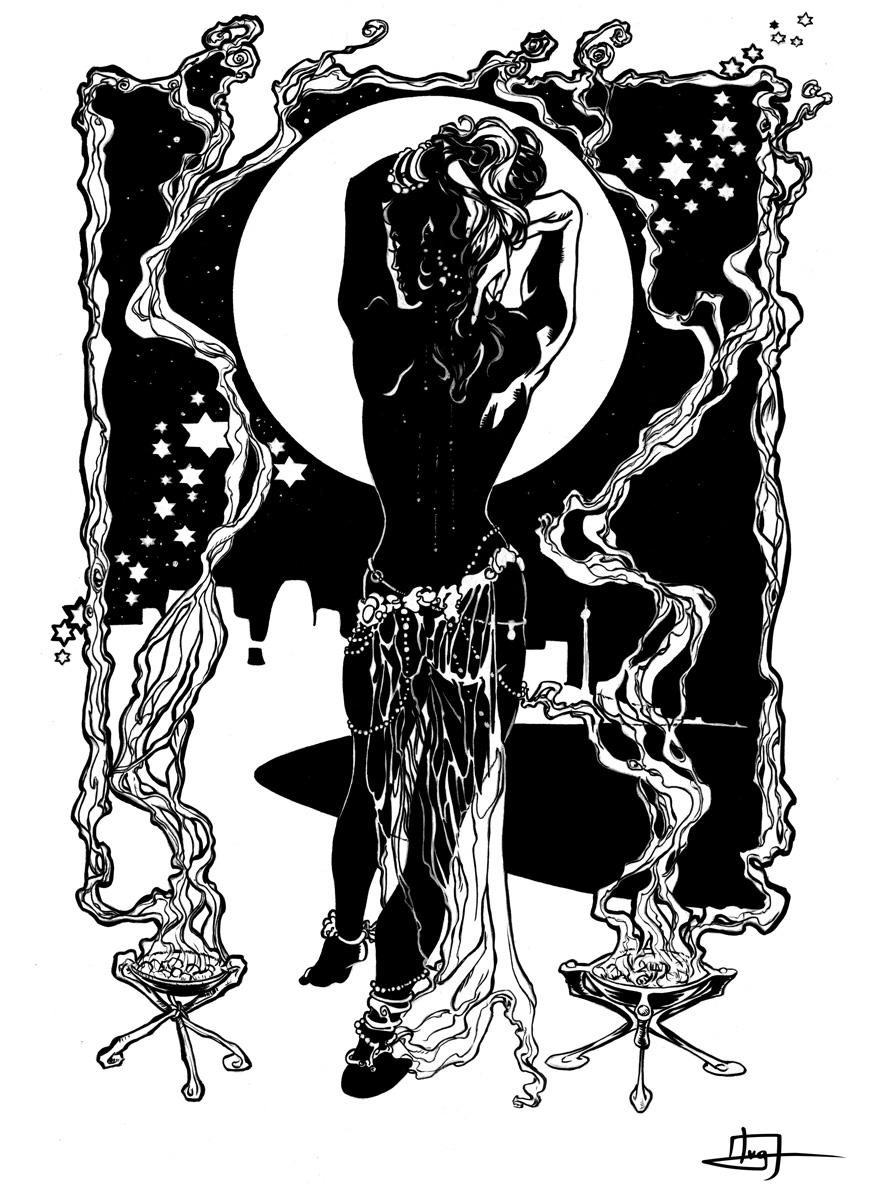 Part of a illustration series based on the White Wolf´s RPG World of Darkness, this, inspired on the days before the fall of Constantinopla.

Nice work.

So you like world of darkness?
Reply

que preciosidad, me temo que me lo llevo tambien. Me flipa el juego mistico que le da el marco y el humo del incienso a la ilustracion, y la pose de la chica ya no te digo nada.
Reply

Muchas gracias. Pensé en darle un aire a las ilustraciones modernistas de Alphonse Mucha; creo que logre acercarme, un poquito.

Reply

Pues creeme que le diste ese toca "Mucha" por que se respira un ambiente tambien muy mil y una noches, es exotico y a la vez oscuro, ya te digo, me encanta.

No has pensado en mandarles nada? por que creo que serias un gran ilustrador para mundo de tinieblas
Reply

Sí, sí que lo he pensado... pero a veces, (lo que nos pasa a todos) es que no estamos seguros de que estemos listos para el salto.

Este año, sin duda, tengo que mandarles algo, a ver si por lo menos les llama la atención. Lo malo es que se han cargado el viejo mundo de La Mascarada, y de Redemption no tengo mucha idea...

De verdad, muchas gracias por tus comentarios, son de gran ánimo.
Reply

me encanta el efecto del humo
Reply

WOW! AWESOME illustration! Congrats!
Reply

Interesting smoke effects.
Reply