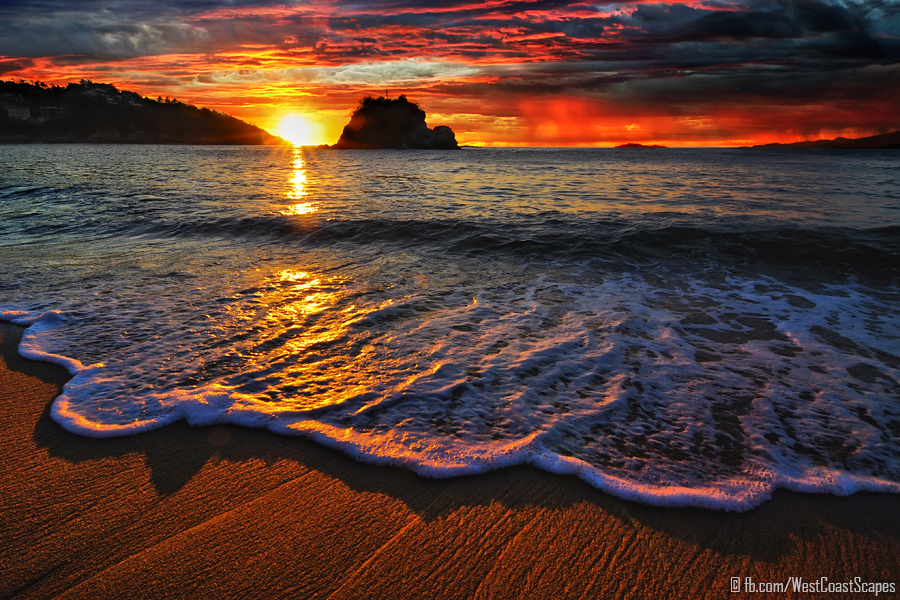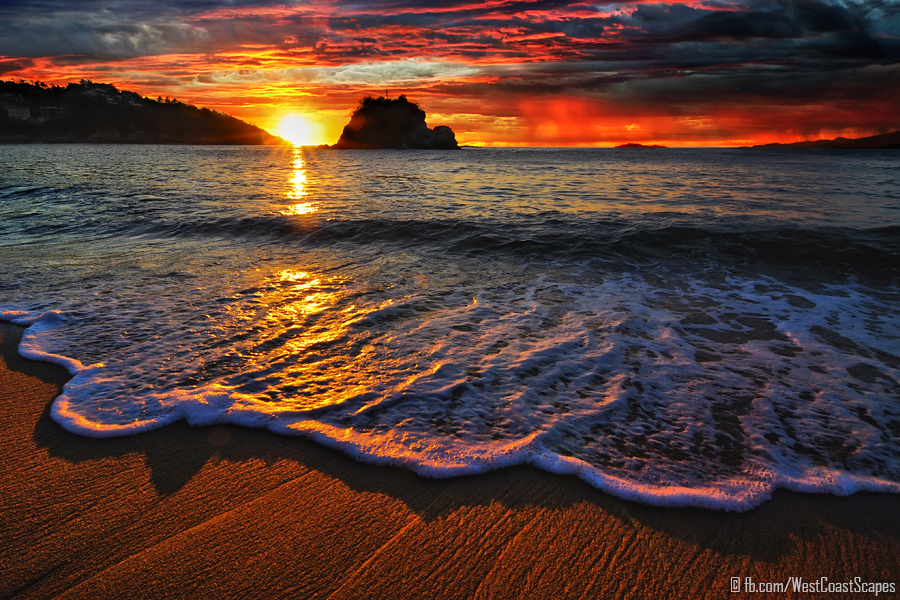 Watch
This shot is a part of the landscape calendar, which is
now available
! Go check it out

Follow me on Facebook:
WestCoastScapes

Buy my work as stock photography
from Shutterstock for commercial use
here
One of my favorite vacation spots -
Huatulco
, Mexico! This is
Tangolunda Bay
, where I stayed.
Taken with Nikon D90 + Tokina 11-16mm at around 6:45 am at sunrise. HDR, taken from two JPEG exposures - one for the sky, and one for everything else. Shot at the same location -
Please note that although the sky might look like a stacked bunch of clouds which I photoshopped on top of each other this is NOT the case.
An absoloutely breathtaking photograph!

The colors are spectacular, and it's very obvious your own style.
It's original, not because it's not seen before - but because it's so smooth, colorful, sharp, detailed and yet have a cartoonish feel to it, without destroying the photograph. In other words, what generates the originiality of the photo is you, and not just the landscape in the photo.

You clearly caught amazing energy and life in the picture, even though there isn't any actual living in it.

The angle and the fact that you got the sand in it makes it more unique to me.
The amount of contrasts there is is amazing, - the warm and cold tones everywhere - also the darkness and sort of grim atmosphere mixed with the beauty and warm atmosphere makes it so special.

You are clearly good at doing what you do, - from taking the shot, editing and finishing it up.

The only thing arguable is the right side, just above the horisont - something about that spot makes the 5/5 drop to 4.5/5 for me.


Overall an extremely interessting and beautiful picture.
The Artist thought this was FAIR
137 out of 141 deviants thought this was fair.
I love the shot of this angle, the water looks beautiful and calmly spread onto the sand, the sun starting to rise is the sweetest capture especially when it reflects on the water. i find that the grayish skies don't suit the landscape, in my opinion a nice shiny orange would of fit, but it does give a nice atmosphere.
I absolutely love how the sun is in the middle of the 2 boulders as if it was hidden but then reappearing in a beautiful wakening in which i definitly give a 5/5. Yet somehow i still find the clouds unsuitable for the water but for everything else a good 4/5 will do. Still i am very impressed with this shot! Marvelously done

The Artist thought this was FAIR
14 out of 14 deviants thought this was fair.