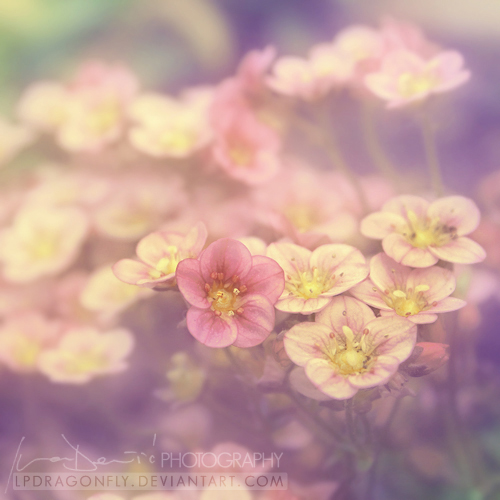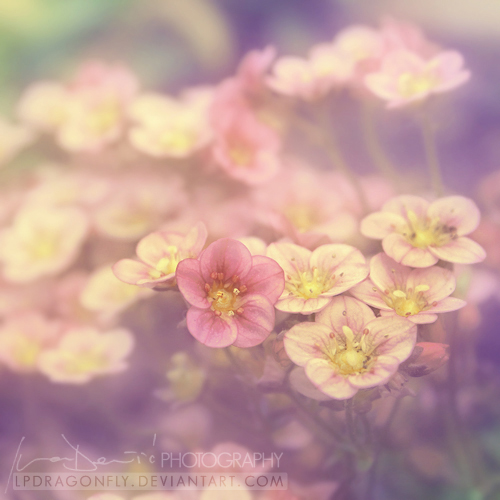 Watch
This is one of the most beautiful photos I have seen of recent. The colors and soft lighting really put one in mind of spring. There is great focus here; the dark pink flower is almost perfectly centered, and it is really offset by the lighter pink flowers.
However, I feel that there could be more contrast between the foreground and the background - there is a bit of distraction with the bright flowers in the background. If you darkened them a bit, the flowers in the fore of the picture would stand out even more, thus taking away that distraction.
That is such a small issue, however, and just an option. This picture is already amazing in its own right. It's bright, crisp, and colorful. What more could you need?

The Artist thought this was FAIR
18 out of 20 deviants thought this was fair.