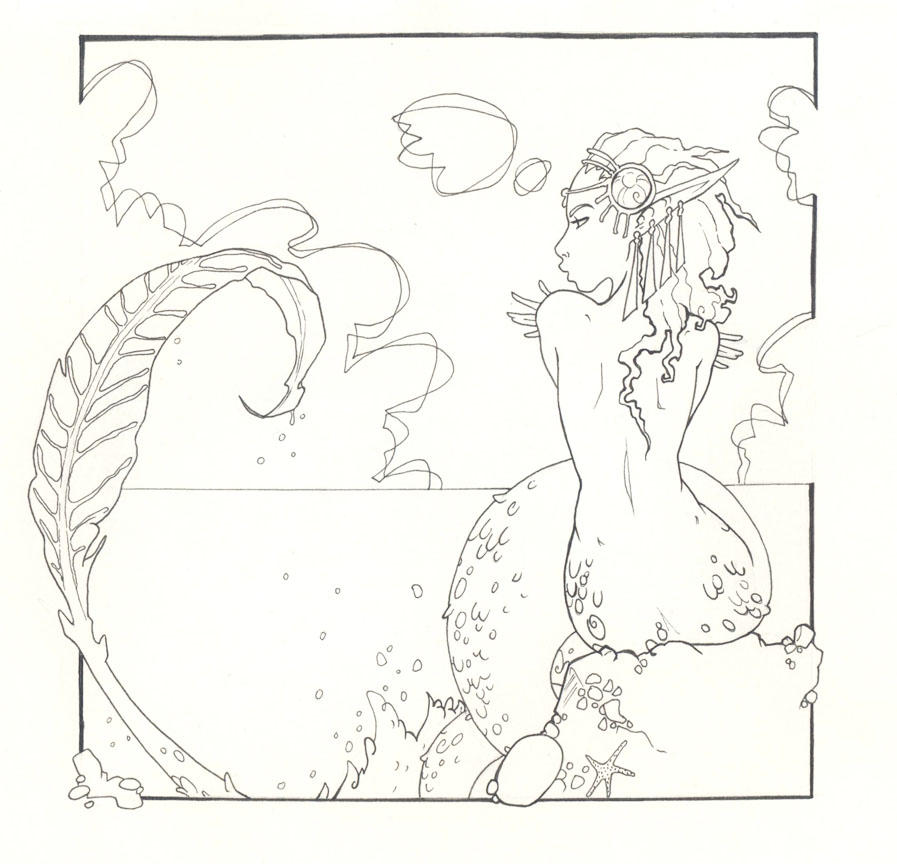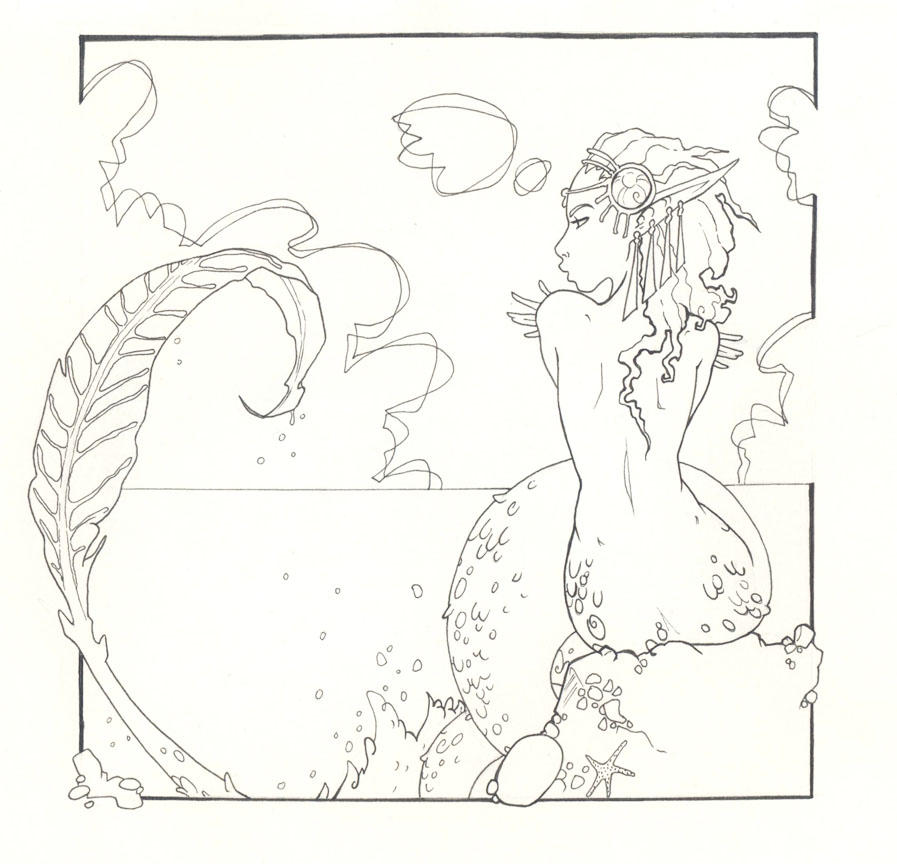 Name: Nerida
Origin: Greek
Meaning: Sea nymph
look at me being active
ok i descided to "request critiques" on this.. dunno. might be a good thing. Don't really know what to think about it yet. But I am pretty sure i'll find out soon :' )
so critique away ,,

*
la-ela
This has some really smooth lineart! I'm really liking your character design for her..especially the headdress and earrings while the rest of her is nude. The way her fingers fan out on either side of her shoulders is nice too...it kind of reminds me of wings almost and the fact that she's being modest about her nudity makes me laugh.
I'm really having a hard time finding anything that could be improved about this piece...only thing I could even think about suggesting is maybe adding some land far off on the horizon line to break up that solid line a bit. Other than that...all I can say is keep up the good work

The Artist thought this was FAIR
1 out of 1 deviants thought this was fair.
As far as the line work goes, i find its alittle weak in a few places at the bottom. That just might be the way it scanned in. (I hate that) The companion is well thought out and i love how the clouds where designed. I brake in the panel is a nice touch and the fact you didn't draw the like to show where the tail begins and the back ends. It might be nice if you did a few detail shots, like the hair band on there head. I just love how detailed and beauitful all of your stuff is.

Much love, hope this helps.
The Artist thought this was FAIR
4 out of 4 deviants thought this was fair.