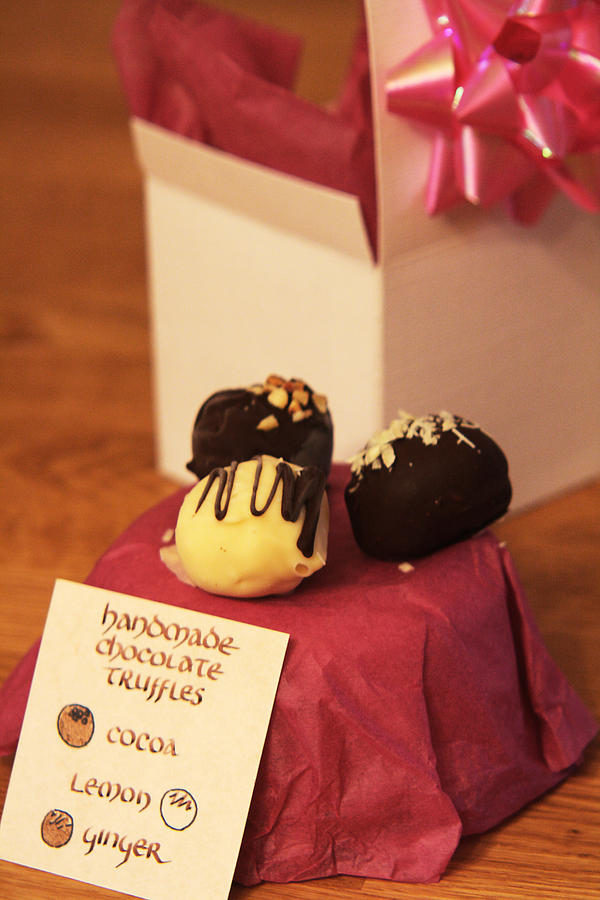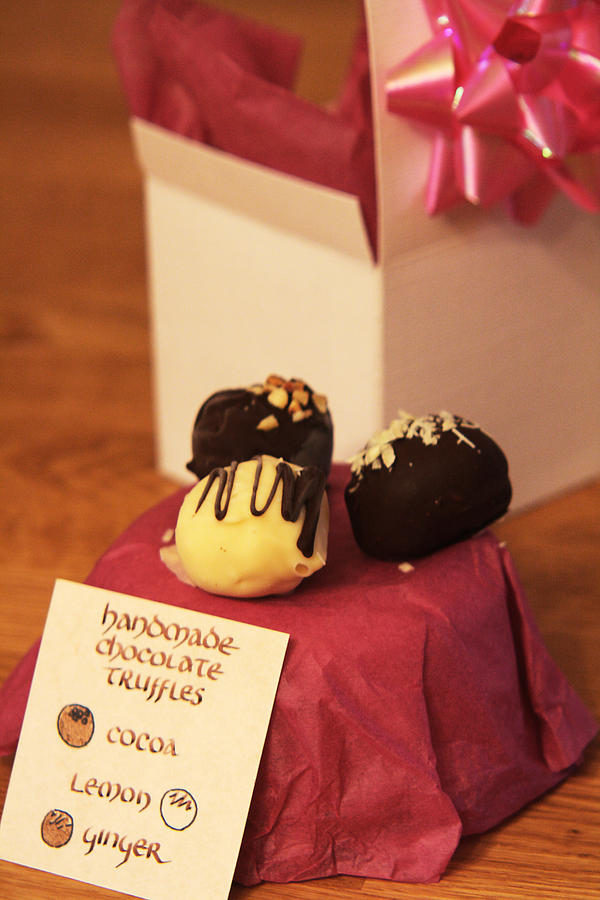 Watch

This just can't be cooler.
Reply

mmmm..mmm......I..I...WANT ONE!!!!!!!!!!!!!
Reply

Ohohoh, what a lucky boyfriend! You're so talented Itti! Handmade truffles? Nice! And they look so delicious as well!!! I love the way that you set them up and presented them to us. I'm sure you're boyfriend loves them too!!! As far as the photograph itself, the colors are very warm and loving, so that fits greatly. I also like the little card. Knowing you and your calligraphy skills, I'm going to go out on a whim and guess that you wrote it yourself. It looks very nice and professional, something I'd expect to see in a package you'd buy at a store. I also like the way you've places the present box in the background with the bow. It's another nice touch that really brings the whole thing together. Great work Itti! Very good job.

Reply

I did indeed make the label as well as the chocolates themselves (and the box). I wanted to create something so that he could tell what all the different flavours were (although I'm not sure cocoa and ginger are that distinct on the picture). The "stand" with tissue paper on is the only part of it that wasn't part of the present, that was just to display them.
He was well chuffed to receive them and they were indeed very tasty (I had some "spares" that didn't fit in the box

).
Thanks again for your enthusiastic comment, I love reading comments from you!

Reply

Dang girl you are just 100% original!

And now I don't need to be jealous of him anymore! I can hardly wait to recieve them in the mail!



I love reading comments from you too!

Reply


For you, I even had to make the box (the one I was going to use wasn't the right size) so you got one better.

Reply

Reply

That looks amazing! That's really nice that you put in the time to make truffles yourself instead of buying them. You did an amazing job with the presentation as well--I love the little tissue paper stand and the truffles look so delicious! I also love the detail on the little sign

Aww, now I want to eat truffles! They look awesome, great job

Reply

Thanks. I was quite pleased with the look of both the truffles themselves and the little 'menu' I made

Thanks for your comments

Reply

They look delicious, haha XD
Reply

Mmmmm! Looks yummy! Hope you guys got together soon.
Reply