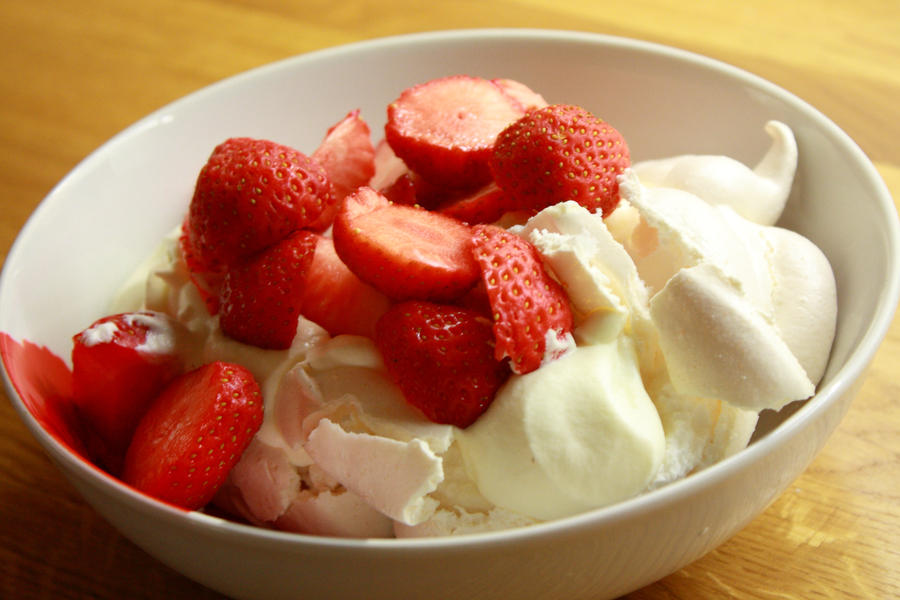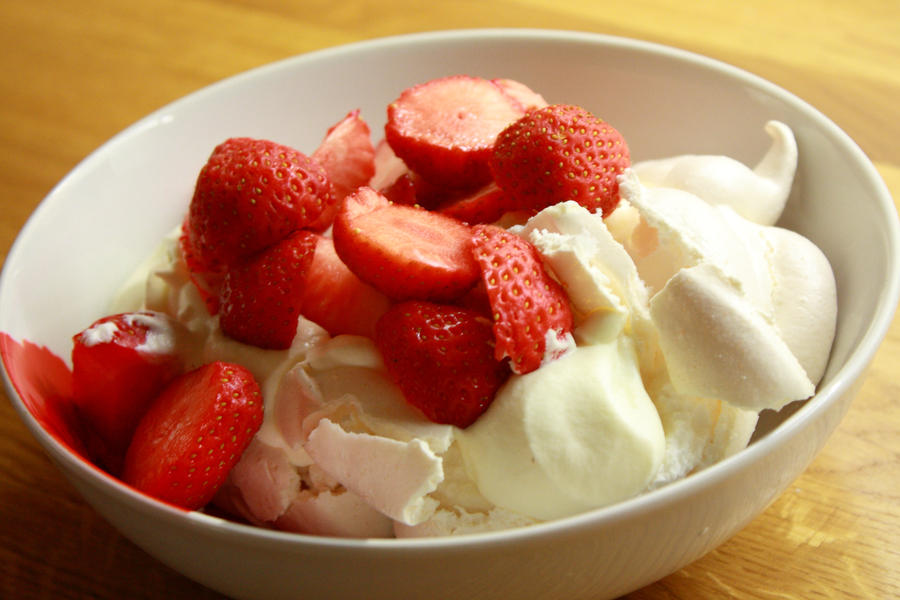 Watch
Remember in June I was making lots of ice cream? Well most ice cream recipes require you making custard first, which needs lots of egg yolks, so I had a lot of spare egg whites kicking around (9 from the first recipe, which went off, and then 7 from the second, which I used here) so I made meringues with them.
Then I whipped some cream and added some chopped strawberries to make myself a pavlova. Mmm.
So this is a photo from back in June that I'm sharing with you now because I'm a bit behind on other submissions and so on after being away. I hope you like it!