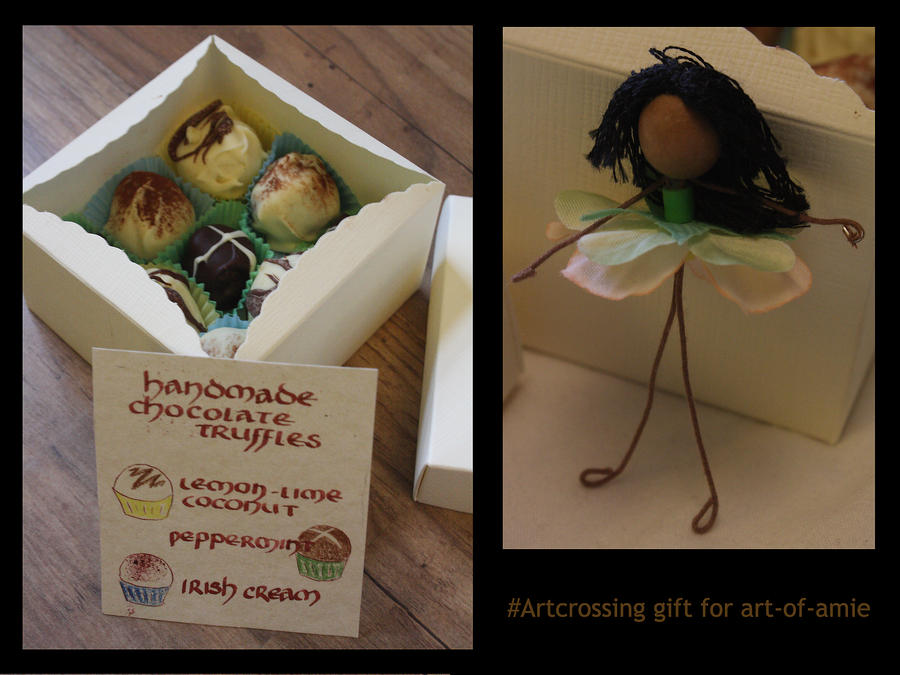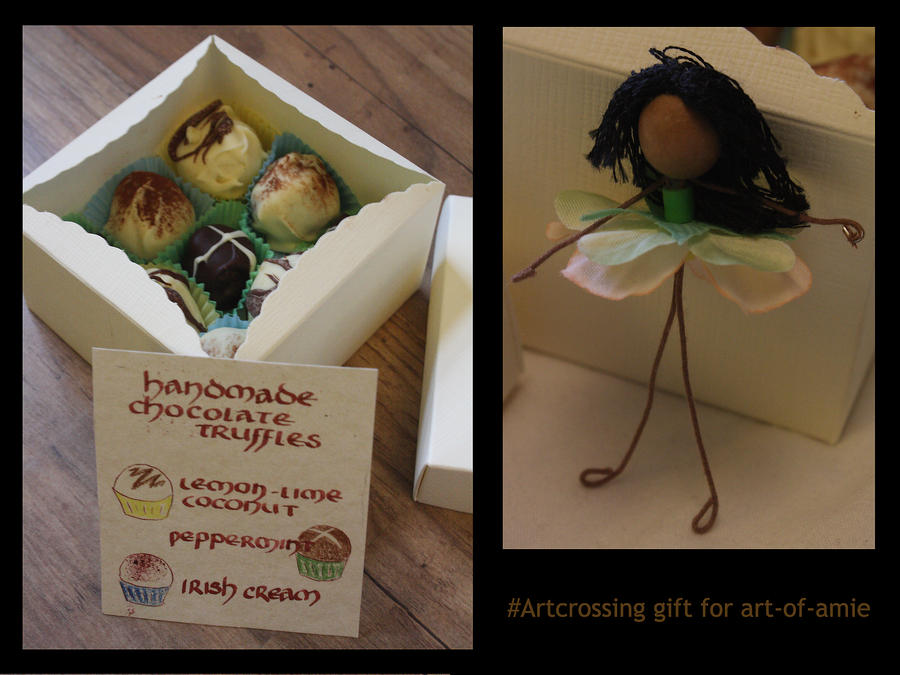 Watch
This was an #
Artcrossing
gift for ~
art-of-amie
. She is a super-duper active #
Artcrossing
member and she also made me an awesome gift when she got my profile so I wanted to make her something awesome.
She said she liked chocolates so I thought she'd appreciate a box of truffles. Of course, she didn't list flavours she liked, because who would go into that much detail, so as it's meant to be a surprise gift I tried to cover a wide range of possible tastes. I also went with one milk, one white and one dark as I didn't know what colour chocolate she preferred (the picture looks like it's two types of white and one dark, but that's because the white and milk centres are both coated in white).
I went with a fruity, citrusy one, a creamy one (Irish cream) and a peppermint. I hoped that at least she would find one she liked out of those flavours! But she got them and liked them, and my fears about whether they would survive the lengthy journey to New Zealand were relieved!
You can see 9 in the box. I actually made her more but I couldn't squish them in

(I also had a lot of fun with the label - I got to flick ink onto the design for the chocolate that had a cocoa dusting on the top.

)
The fairy is a little extra gift. I made a load a while back and I thought about exchanging them as #
Artcrossing
gifts but I was worried about them going to a good home

I found it quite hard to give them away. But then I thought ~
art-of-amie
would appreciate her




Buy chocolates like this or commission them in your favourite flavours!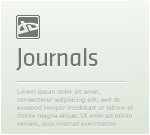 Chocolate Commissions!I do a variety of other art and crafts commissions: please see the full journal for more details: https://itti.deviantart.com/journal/Serious-Commissions-216090522
Flavours
Pictures coming soon!
DARK CHOCOLATE AND GINGER
Rich dark chocolate truffle delicately balanced with aromatic ginger, coated in thick dark chocolate. Made using real stem ginger.
RUM BALLS
The perfect adult indulgence - smooth dark chocolate with a rum centre. Rich and chocolatey with a sophisticated taste.
TROPICAL BREEZE
White chocolate truffles with bursts of lemon and lime and a subtle hint of coconut, coated in rich dark chocolate.
PEPPERMINT
A classic combination - smooth dark chocolate truffle with fresh and zingy peppermint, coated in dark chocolate.
IRISH CREAM
Smooth, creamy milk chocolate truffle containing real Irish cream liqueur. Coated in a layer of white chocolate and a dusting of cocoa.
CLASSIC COCOA
Smooth dark chocolate truffle made using the finest ingredients and coated in a thick dark chocolate shell.
WHITE CHOCLATE AND LEMON
Zesty lemon beautifully complemented by sweet white chocolate. Contains real lemon juice.

Made using natural ingredients and flavourings. All recipes have been tried and flavours adjusted to be the best that they can be. If you want to request a new combination of flavours and I think it'd be viable I'd be happy to try it out - so please do suggest!

Boxes and Prices
Small box
(roughly 8 chocolates)
1-2 flavours £6/$11/€8
Choose any of the above flavours or suggest your own.
Large box
(roughly 16 chocolates)
1-2 flavours £10/$17/€13
3 flavours £12/$21/€15
Choose any of the above flavours or suggest your own.
Large mixed box
£8/$15/€10
You don't get to choose the flavours. Selection varies depending on what's available.
Sample box
1-2 flavours £1/$2/€1.50
3 flavours £2/$4/€3
Choose up to three flavours. Sample limited to one per person/household. If flavours are out of stock you'll have to wait, or commission them!
Postage and Packaging
£1 UK
£2 (€3) Europe
£3 ($5) Worldwide