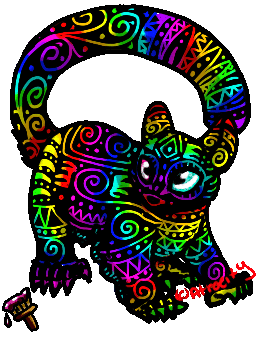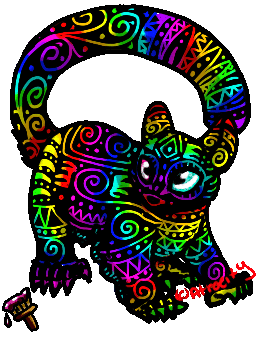 Watch
one of the current three new pet colors you can get on my
petsite Atrocity
I just thought they looked neat XD so I figured I'd share it.
Its all rainbowy and mesmerizing...*_*
Glidera ©

and


Everyone get away from that thing!! It's a wormhole!! Gaahhhhh!!! (Sucked away into oblivion).
Reply

Beautiful! Love the fluctuating rainbow!

Reply

Thankies!!! <3 I had fun playing around with that XD haha
Reply

Reply

At te moment two other pets do it too...I plan to have them all have this color change (or at least all the base species)
Reply

Oh that's cool! Plus, it'll be neat to see on your future pets. (And time consuming I bet XD)
Reply

Actually not as bad as you'd think....but yea... the part that takes the longest are all those pretty designs... XD
Reply

Reply

Whoooaaaa my eyes @.@
Real funky!
Reply